I'm fairly easy to please and entertain but it's extremely hard for me to watch a Major League baseball game on TV, only because I grew up watching baseball live and up close as my dad would take me to the old Yankee Stadium to watch the greats in the late 60's. I actually saw Mickey Mantle hit two home runs in a double header at the House that Ruth Built when I was 6! Geez, I'm getting old.
Years later, in the mid to late 70's, we had no choice but to watch Reggie Jackson and Thurman Munson on a televised broadcast after moving down to South Florida and although I enjoyed watching my team, the New York Yankees, it wasn't the same as being there at a live baseball game.
If you have ever been to real MLB game, you know there is nothing like really being there! The same can be said for NBA basketball and NHL hockey. Watching these sports on the tube is like watching paint dry at times; you can't feel the electricity a crowded and pumped up stadium can give you and it leaves you bored at times, twiddling your thumbs in your lazy chair.
About the only major sport you can watch on TV and be just as entertained as if you saw it live, is football because of the game's layout as well as how hard hitting and fast-paced the game is. There's just something about that pigskin being thrown and carried all over the field by trash-talking grown-up men who are playing their guts out!
These days, Major League Baseball has tried to make the sport more interesting and fun and it has sped up the games; the umpires actually start a stopwatch in between innings to make sure the first pitch of the following inning starts somewhere at the two minute mark. The result; MLB games average  two hours and fifty minutes as opposed to well over three hours just a few short years ago.
I love entering a MLB stadium, finding my seats, and sitting there with a cold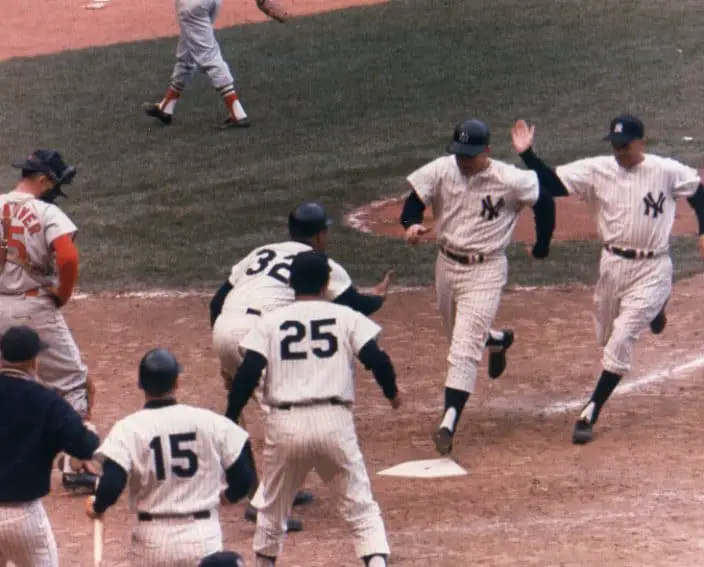 beer and peanuts in hand. Yep, you guessed it; I go there to drink and eat. Is there any other way to enjoy a sport? For me, there is nothing like watching live baseball. You get to hear the crack of the bat and a chance to cheer your favorite ballplayer in person. You are constantly bombarded with player information on the big screen and it's hard to get bored when fans are cheering so loud you can't even hear yourself think!
Baseball is in full swing right now (no pun intended). This is the time of the year where you will see little league diamonds crawling with youngsters who dream of being the next Albert Pujols or Derek Jeter. Chances are in your hometown, there are some great college games being played as we speak. If you like to watch baseball live like I do, watching little league, high school, or college ball in person beats watching overpaid athletes on the tube any day of the week!