The following In-N-Out job descriptions will be of great help as you navigate through the different jobs at this company. You'll be able to pinpoint the career you want with much more enthusiasm and accuracy.
In-N-Out Job Requirements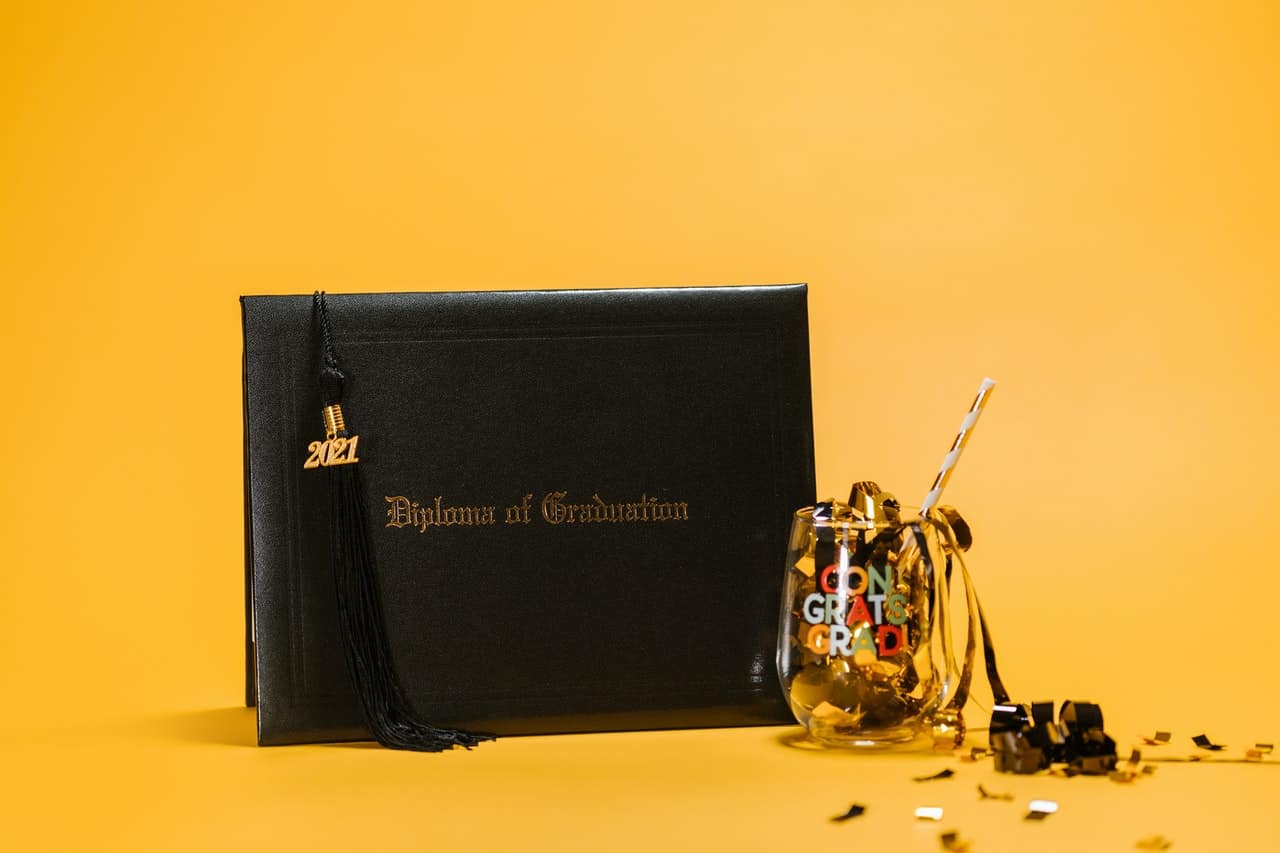 There are no specific educational requirements for any of the fast-food jobs. However, this doesn't mean you would be settling for a mediocre career.
Manager positions at an In-N-Out Burger store average approximately $107,000 a year, and you can reach this position if you set your mind to it. If you don't have a bachelor's degree, all you have to do is work hard and learn about how the company operates.
Even a high school dropout can become a manager making six figures! It's about what you want out of life. Do not limit yourself and set goals. You will get there.
With that said, to get an entry-level associate position, you have to:
Communicate with customers in English
Have basic math skills
Lift up to 50 lbs
Be able to follow your manager's directions
Be courteous and provide great customer service
For cleanup associates, you need to be able to occasionally carry up to 70 lbs, and you don't necessarily have to have any math skills.
In-N-Out Core Values
The core values at In-N-Out Burger couldn't be simpler than the following, in order to gain repeat customers and keep employees happy.
Cleanliness—In-N-Out Burger locations are known to be kept sparkling clean to ensure customers have the best dining experience possible.
Quality—Only the highest quality foods are served at this fast-food restaurant, so all employees must monitor the quality of food as well as the presentation.
Service—Employees have to place the highest priority of providing customer service and promptly delivering food after the orders are placed.
Devotion to Associates—The company treats its employees as if they were family and takes pride in offering a higher-than-average starting pay as well as other incentives that some fast-food restaurant chains don't provide.
In-N-Out Associate Job Description
The In-N-Out associate is responsible for taking orders, delivering food and beverages, and providing excellent customer service.
This worker is also responsible for helping cleanup associates keep the store clean.
Other responsibilities:
Operate cash register in a fast-paced environment
Deliver food and beverages to customers in a timely manner
Provide excellent customer service to enhance the customer experience
Perform other duties as assigned
Wipe down tables, clean food prep areas and cooking areas, restock condiments and supplies, and perform other related duties as assigned by management
In-N-Out Cleanup Associate Job Description
The In-N-Out cleanup associate is responsible for the cleanliness of the restaurant and its customers. This includes cleaning tables, wiping down booths, and sweeping the floors.
Other responsibilities include:
Make sure that all tables, booths, and countertops are clean and tidy before closing time
Assist in the preparation of food for the day's guests
Maintain a positive attitude at all times
Complete tasks as assigned by management
Work as a team member to meet company standards
Follow company safety guidelines
Assist in training new employees by sharing knowledge of the business as well as our policies and procedures
In-N-Out 4th Manager Job Description
The In-N-Out 4th manager is a shift leader position. This employee is responsible for ensuring the smooth operation of the restaurant and ensuring that each customer receives the highest level of service.
The 4th Manager is responsible for managing all aspects of the restaurant including food, labor, inventory, and customer service.
Other duties include:
Manage employees including scheduling, training, coaching, and disciplining employees
Supervise employees to ensure they are following policies and procedures
Ensure that all food safety guidelines are followed in preparation and cooking of food
Train team members on proper procedures and policies to ensure a positive guest experience
Lead by example with high standards of conduct and customer service
Manage the team to ensure maximum productivity and efficiency
Ensure all team members have the tools needed to do their job successfully
Provide feedback on the performance of team members
In-N-Out 3rd Manager Job Description
The 3rd Manager is the next step as a shift leader toward becoming an assistant manager and beyond. This worker is responsible for the day-to-day operations of the In-N-Out Burger restaurant.
The 3rd Manager is responsible for managing staffing, inventory, and ordering, as well as supervising cashiers and food preparation.
Other responsibilities include:
Manage staffing levels and schedules to meet customer demand
Ensure that all employees are performing their duties in a professional manner
Make certain that the facility is clean and safe at all times
Manage store operations and ensure all tasks are completed in accordance to company standards
Train employees on company policies and procedures
Ensure that all equipment is functioning properly and safely maintained
Coordinate with managers, supervisors, and team members to ensure smooth operations
Monitor store operations through a daily schedule
Work with managers, supervisors, team members, and customers to resolve issues as they arise
Monitor product expiration dates
In-N-Out Assistant Manager Job Description
The In-N-Out assistant manager is responsible for all aspects of the restaurant operations, including making sure that the team and guests have a great experience. The assistant manager will also be responsible for training and coaching new staff members, ensuring that the restaurant is clean, and maintaining a high level of customer service.
Other duties and responsibilities include:
Maintain a clean, organized, and safe environment
Ensure that the team has a great experience
Help associates provide guests with an amazing experience
Train and coach new staff members
Ensure that the restaurant is well stocked with food and supplies
Perform other duties as assigned
Train new employees and ensure they are up to speed on all policies and procedures
Manage shift from start to finish, including greeting guests, taking orders, cooking food, serving food, and at times, cleaning tables and bathrooms
In-N-Out Manager Job Description
The In-N-Out Manager is responsible for customer service and operations. This includes managing the front line, overseeing the daily operations of the store, and driving store performance.
The manager also takes care of the financials of the company, including managing budgets, forecasting, and reporting.
Other responsibilities:
Maintain customer satisfaction and drive customer loyalty by delivering exceptional service
Manage all aspects of store operations to ensure profitability and operational efficiency
Ensure compliance with all legal requirements for food handling
Provide training to employees on all aspects of store operation, including food handling and inventory management
Develop and maintain employee performance metrics
Manage inventory levels to ensure effective ordering and delivery
Develop marketing strategies to increase revenue
Manage store performance metrics to ensure customer satisfaction
In-N-Out District Manager Job Description
The district manager is responsible for the management of a specific area of In-N-Out Burger restaurants. This includes recruiting, training, and motivating employees, as well as maintaining the restaurant's appearance and cleanliness.
Other responsibilities:
Recruit and train employees to meet company standards
Maintain a clean and safe restaurant environment by visiting locations in person
Develop employee schedules to meet company standards
Help manage the day-to-day operations of the restaurants including inventory, ordering, food preparation, cash handling, etc.
Manage marketing activities including advertising and promotions
Develop employee schedules to meet company standards
Is In-N-Out a good place to work?
Based on employee reviews on indeed.com, In-N-Out Burger receives, by far, the best reviews for any fast food restaurant contained within this website!
It receives 4.4 stars on a scale of 5 and all categories are considered above average. Here is a link, so you can see it for yourself.
This is, without a doubt, an exceptional place to work. From work/life balance to compensation and benefits, employees are extremely happy.
Is there an In-N-Out employee discount?
Employees report they get a free meal every time they work their shift. This is somewhat rare and yet another example of how well this company treats its employees.
Featured image courtesy of RightCowLeftCoast, CC BY-SA 4.0, via Wikimedia Commons.