A spokesman for Trader Joe's recently said the starting pay for employees is always above minimum wage. This doesn't really describe the starting pay nearly well enough.
In fact, Trader Joe's offers starting pay and average wages well-above average for grocery and supermarket chains. 
Starting Pay at Trader Joe's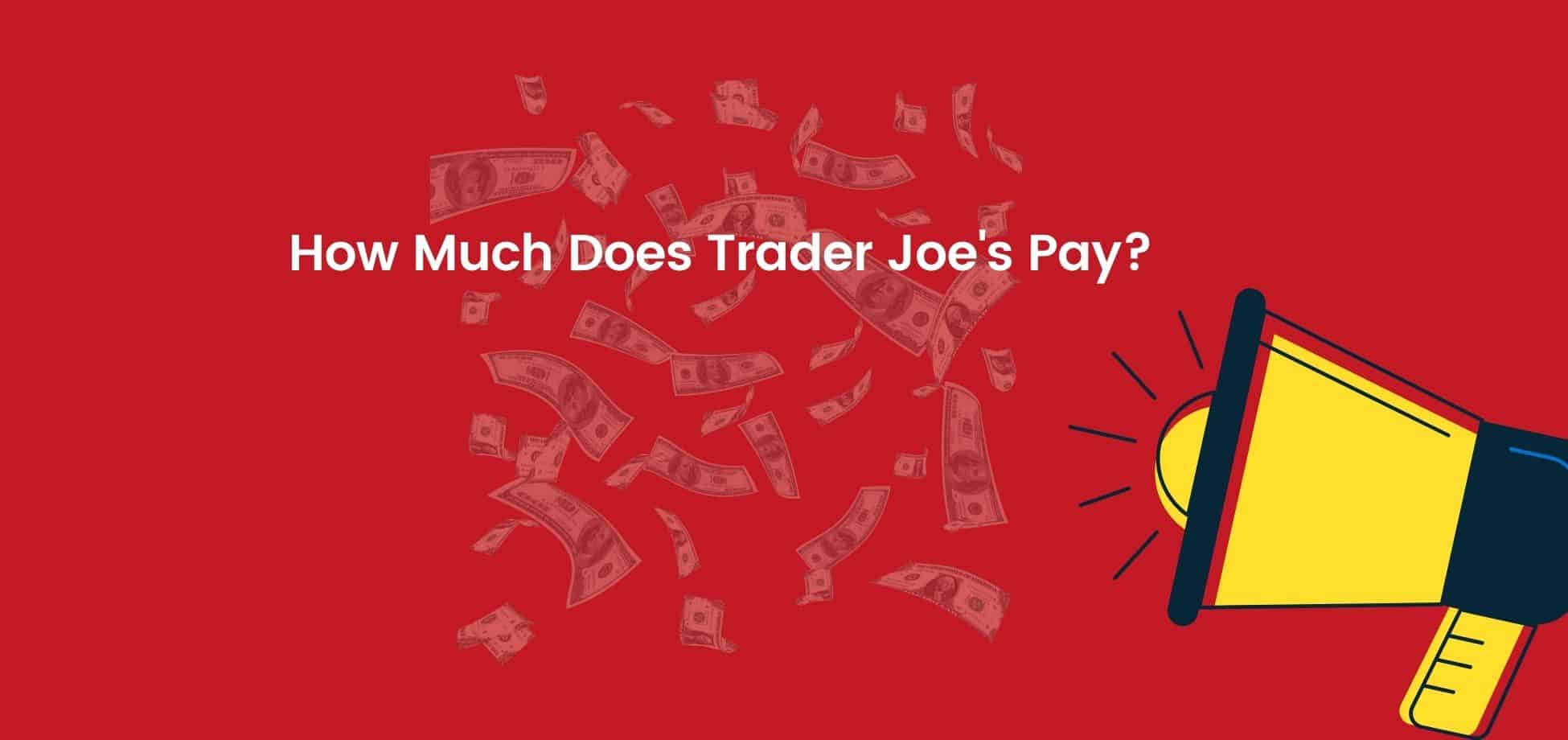 The minimum pay for an entry-level crew member averages anywhere between $12 and $14.50 an hour. This depends on the store and the actual location.
The starting pay for a mate, also known as the assistant manager, is approximately $18 an hour.
Crew members can get periodic raises for their exceptional performance and raise their pay substantially within a short amount of time. 
Trader Joe's Full-time Hours
When you get hired, you will be hired either full or part-time. For full-time work, you can expect to work between 33 to 40 hours a week. 
To qualify for full health benefits, you have to work at least 31 hours a week during a six-month period. You should be able to accomplish this easily as long as you are a dependable worker who shows up for work.
Trader Joe's Part-time Pay
The part-time pay is consistent with that of a full-timer. As a part-time employee, if you want to advance within the company, you need to make an effort to go above and beyond on a continual basis.
The only part-time job at Trader Joe's is that of a crew member.
Part-time Hours
When you work part-time at Trader Joe's, you are as highly regarded as any other full-time employee. In fact, part-time employees who work at least 15 hours a week qualify for paid time off and vision and dental insurance benefits. 
On average, you can expect to work 4-hour days, 5 days a week, unless you need to fill in for another employee. In that case, you can expect to work an occasional 8-hour shift.
Part-time employees have also been known to work 40 hours a week for a short period in order to fulfill the company's needs.
Trader Joe's Crew pay
On average, a crew member earns around $15.50 an hour. This is far above-average for an associate-type of job in any retail store.
This equals approximately $620.00 a week and a yearly salary in excess of $32,000.
If you make yourself available and fill in for people who miss work, you can earn an extra $2,000 to $3,000 a year.
If you would like to work extra hours, make sure you communicate this preference to your mate (supervisor). The availability of working overtime varies between stores.
You can start the application process here.
Trader Joe's Mate Salary
The average mate at Trader Joe's earns around $24.25 an hour. Even though this is a supervisory position, this job pays its workers on an hourly basis.
If you calculate that figure during a 40-hour workweek, you can make $970.00 a week and a yearly salary of $50,440.
The salary for this job can go as far as up to $30.00 an hour and beyond in some stores.
Trader Joe's Manager Salary
The salaries for this position range from approximately $79,500 to $130,000 a year. Typically, a manager at this retail chain earns about $91,700 a year.
This is a very responsible position with excellent benefits and perks such as profit sharing and stock bonuses.
Does Trader Joe's Pay Weekly?
The pay is given on a bi-weekly basis and the funds go into your direct deposit account every other Thursday morning.
You can choose either to receive a paper check, direct deposit, or you can request a cash card for your paycheck.
How Often Does Trader Joe's Give Raises?
Crew members are eligible for a raise every 6 months and the increase in pay can range anywhere from 7 to 10%!
There is a catch, however. You have to perform very well in 3 different categories and they are; excellence in customer service, teamwork, and productivity.
Break Policy
For every 8 hours of work, you are allowed to take two 15-minute paid breaks and an unpaid 30-minute lunch. 
It's important to communicate with your mate (supervisor) so you don't miss your opportunity to take a break. Sometimes, employees get overlooked during busy times and before you know it, you've worked an 8-hour shift without taking any break at all!
Dress Code
You are required to wear close-toed shoes and you can wear the shirt or jacket they provide you with jeans or shorts.
The company is very liberal when it comes to hair color, earrings, or anything else that expresses your individuality.
As long as you don't wear any clothing with holes in them, and no tank tops, you should probably be OK. If in doubt, consult with your management staff.