If you are considering joining one of the best retail companies imaginable, you may be asking yourself, "How much does Target pay?" After all, you probably don't want to join a company that doesn't pay you well for your hard work.
As you will see, you may be in for a nice surprise when you see the pay scale and working conditions at this retail powerhouse.
Here is what you'll learn:
What is Starting Pay for Target?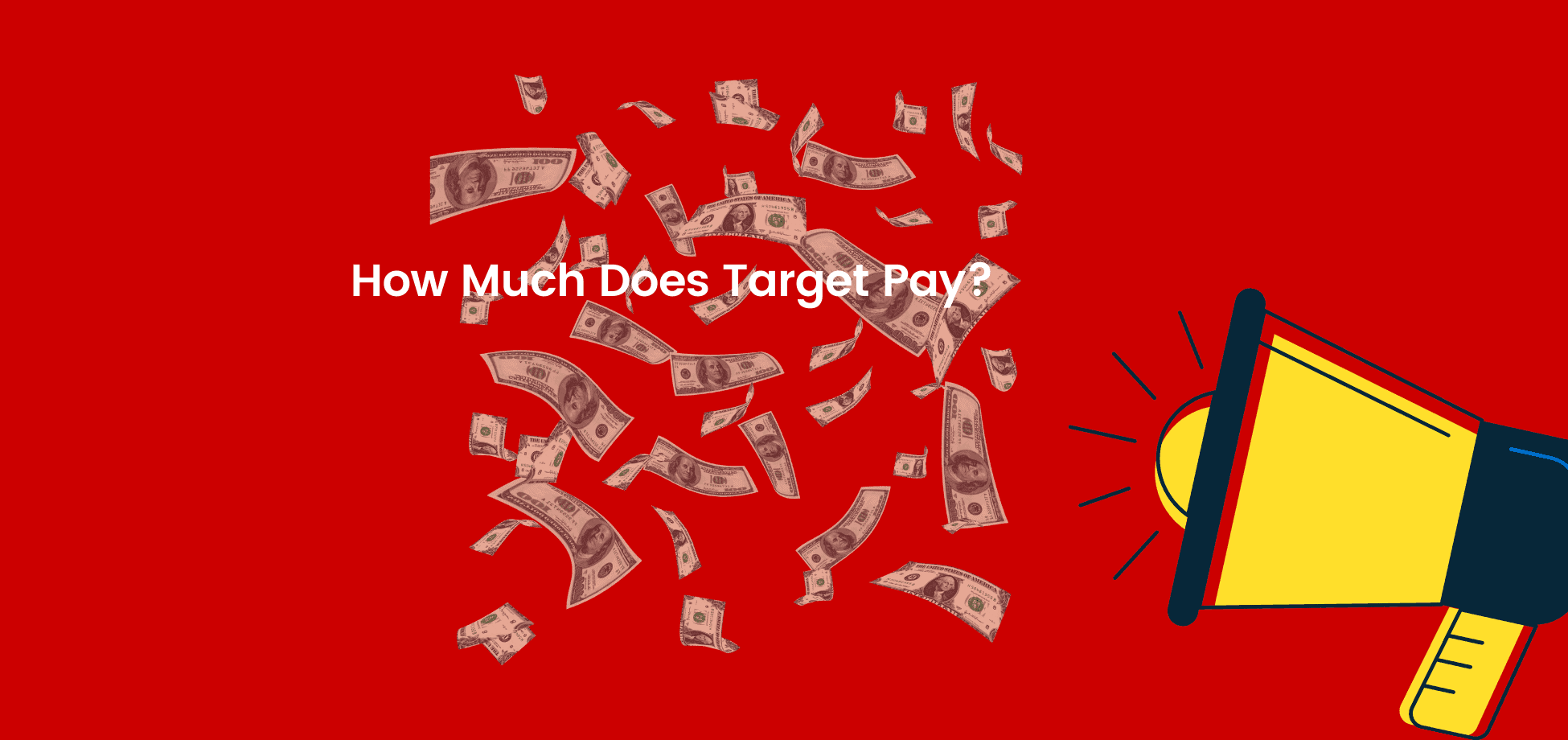 Three years ago in September 2017, this company made an announcement saying they would raise the minimum pay to $15 an hour sometime near the end of the 2020 year. It wasn't until June 2019 however, that they raised the Target minimum wage from $11/hr. to $13/hr.
Then, when the Coronavirus pandemic struck, Target made a commitment to its employees to offer them a larger incentive to come to work. They began paying a minimum wage of $15/hr. on March 2020.
On July 5th, Target made it official by permanently raising the starting pay to $15.00 an hour. Employees also received a $200 bonus for their participation during the Covid-19 pandemic.
Related Posts
How many hours does Target give full time workers?
Full-time workers at Target get an average of 35-40 hours per week, or 70 to 80 hours a pay period. This is a little better than what workers say they get while working at Walmart.
This company is also notorious for occasionally offering its hourly workers a few more hours per pay period. Be aware that this varies greatly by location.
Please keep in mind any hours worked past 40 per week qualify you for overtime pay. This is federal law!
The only people who don't receive overtime pay are certain salaried employees such as assistant and store managers, etc.
How much does Target pay part-time?
You can expect to make the same starting pay as a full-time worker. The only difference is you don't get a chance to work as many hours as they do, at least not yet!
One way to possibly get more hours to work and eventually land a full-time job is to make yourself available for any shift. Tell your management team you are always available to work, regardless of the day or shift.
How many hours does Target give part-time?
On average, employees who work part-time at this company say they are getting anywhere between 12 and 30 hours a week, with 20-30 being the average in most stores.
Now, of course, not every store offers its part-time workers the typical 20 to 30 hours. Therefore, if you run into this problem, try taking care of it in a professional and courteous manner.
Why not build a working relationship with your managers if you want to get more work hours? It's not about kissing up to anybody. It's about showing you care about your job and you are ready to face any work challenge!
The entire business world revolves around making connections with other human beings. The same applies to being a Target employee.
How Much Does Target Pay Cashiers?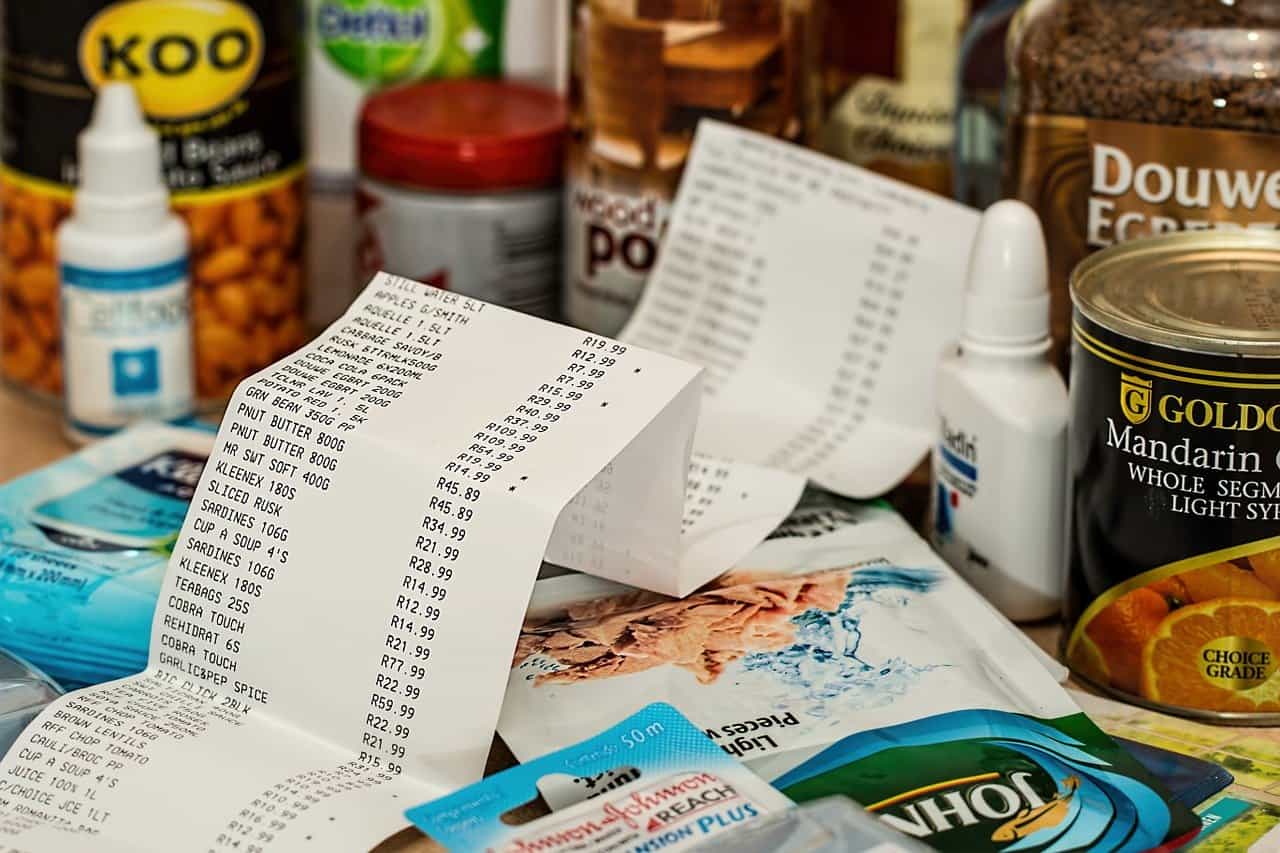 Due to the recent increase in starting pay at Target, the typical cashier now receives approximately $16.00 an hour in pay.
That amount is well above the normal cashier salary at a retail store and one of the highest in the industry. Costco cashier is another retail position that can net you about $15 to $16 dollars an hour due to their minimum wage being $15/hr.
What are the Target work shift hours for cashiers?
Work shift hours for cashiers are very flexible and sometimes staggered. In other words, it's not uncommon for you to work a 6:00 a.m. to 1:30 p.m. on one day, then be scheduled to come in the next day and work an afternoon shift from 1:00 p.m. to 9:00 p.m.
Unfortunately, like most retail stores and especially with the high-stress cashier position, people call out sick and some employees are simply not dependable.
This can work in your favor, however! If you have your eyes set on advancing your career, you can lead by example through:
Not complaining and accepting the reality that not all people are dependable
Doing your best to support the store's goals and management team
Being the most dependable employee in the store
Practicing excellent customer service skills
You will get noticed by management and this can serve as a launching pad for your future!
Target Stocker Pay
The average hourly wage for this position is approximately $16.10 an hour after 2 to 3 years of experience and good work performance. This is a very physically demanding position and Target knows this. Therefore, many management staffs try to reward their hard workers when their yearly raise opportunity comes up.
Target stocker hours vary
The hours for this position are approximately 8 hours a night and can start anywhere between 6:00 p.m. to 2:00 a.m. and end up until 2:00 p.m. of the following day.
Target stockers can sometimes work many hours due to operational necessity. It all depends on how much merchandise has to be unloaded and stocked on the shelves.
Some employees have actually reported they work three 12-hour shifts in a week on consecutive days.
Target Break Policy
As a team member, you get a 15-minute break for every 4 hours worked. The break should be taken after every 2 to 2 1/2 hours worked. You are not supposed to clock out for your breaks.
You will also get a mandatory 30-minute lunch break if you work 6 hours on any specific day unless you are a minor. In that case, the 16 or 17-year-old gets a lunch break after 5 hours.
A lunch break needs to be taken within the first 5 hours of your shift and you must clock out and clock back in, according to Target's policies.
Target Assistant Manager Salary
The average salary for a target assistant manager is roughly $65,000 a year. The salaries range from a starting pay of $43,000/yr. to $79,000 a year.
Employees generally say you are expected to work 10 to 12-hour days. This is because you are a salaried employee and you must do whatever it takes to get the job done right.
Also, your responsibilities include assisting all the team members working under your leadership. It's a lot of work in a fast-paced environment, but it's worth it!
How Much Do Target Store Managers Make?
On average, Target store managers earn about $101,000 a year. The salary range is between $90,000 to 120,000 a year.
Many store managers say the work is challenging due to the immense responsibility of making the store as profitable as possible and the high employee turnover rate in the retail business.
However, they say it's worth it because of the great salary and yearly bonuses offered.
Does Target pay weekly?
Target pays bi-weekly. They pay you on a Friday after the two-week pay period ends on the previous Saturday.
So, if you start working on a Sunday when the new pay period starts, the pay period ends in 14 days on a Saturday. Then, you get paid the next Friday for those two weeks worked.
How often does Target give raises?
According to many employees providing reviews, you usually get your raise after your yearly review by management every March or April. Some employees say they have been working there for a while and have only received a yearly hourly increase of .10 cents to .35 cents.
Does Target pay time and a half on Sundays?
You are expected to work on a Sunday at your regular pay. You'll get the time and a half pay for the hours worked over your 40-hour a week limit during the same pay period.
Additionally, you will receive time and a half for working holidays such as Thanksgiving, Christmas, New Year's Day, 4th of July, Memorial Day, and Labor Day.