The importance of preparing for a job interview cannot be stressed enough. Job interviews are an opportunity for you to showcase your personality and strengths to a potential employer.
Anticipating the types of questions an interviewer may ask of you and knowing how to answer them can give you a great advantage during an interview. At the same time, it's important to know which question to ask the interviewer.
While preparing for your first-ever job interview, you must always research the company and conduct a thorough self-assessment. Interviewing is an important part of the hiring process, so it is important to prepare yourself as much as possible in order to land the desired job.
Why are Job Interviews So Hard?
There are many reasons why job interviews can be difficult. Interviewers might not be able to answer candidates' questions, and candidates might not know what they need to do during the interview.
Job interviews are degrading for some people, and they also have a reputation of being overly stressful, with interviewers being harsher than they should be. Overly stressful job interviews and a lack of preparation often lead to mistakes in the process that could cost candidates their dream jobs.
The 2-Step Plan – Tips for a Successful Job Interview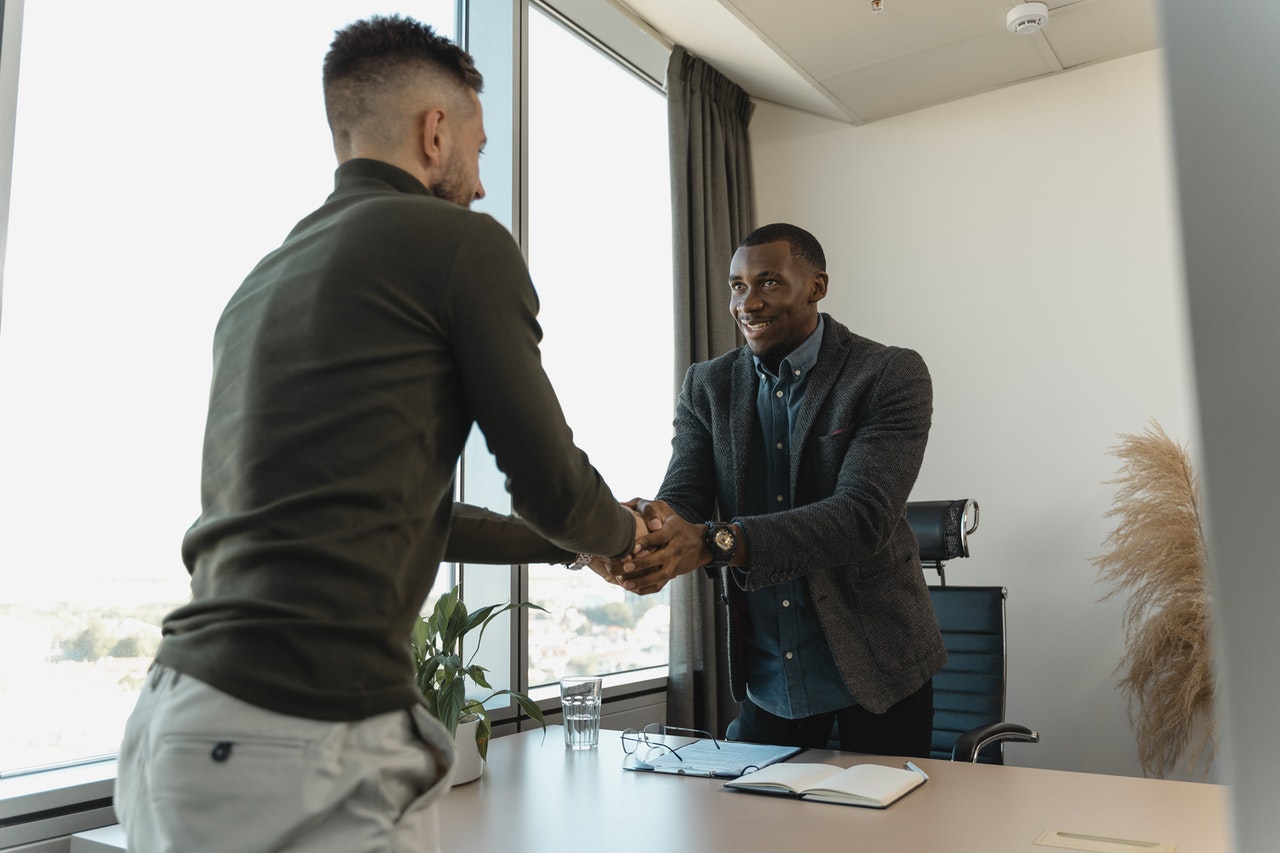 A successful job interview begins with preparation. Preparing for the interview is definitely a daunting task, especially if you are not sure what to expect.
Here are question and answer tips that can help you prepare and succeed in your next job interview.
Step 1 – Create a List of Questions to Ask the Interviewer
Employers will want to know that you are a good fit for their company and that you are ready to work hard. Human Resource professionals recommend that job applicants being interviewed ask questions. This way, they can learn more about the company and the job role.
Additionally, asking questions will help you know if the company is the right place for you to take a job offer. Usually, an interviewer will ask you if you have any questions and that would be your moment to shine!
Here's a list of questions you can pick from, and ask during an interview:
What would my day-to-day responsibilities be?
How would I succeed at this position, and what do I need to do in order to succeed here?
What skills or traits are needed for this position?
How would I fit into the company and its long-term plans?
What does success look like in this position?
How much does this position typically pay?
What would be some of my most important accomplishments in this role?
Are there any dress codes?
What should I bring with me to the first day on the job?
Will I be working on my own or with other people?
What are some of the company's strengths?
What are the biggest challenges I can conquer in order to make the company successful?
Step 2 – Make a List of Answers to Common Employment Questions and Scenarios
By practicing how to answer the most common interview questions, your confidence level will rise dramatically. You'll be far more prepared than the next applicant when it comes to acing your interview.
Here's a list of common questions and scenarios that employees may face during their interview process, and a sample answer for each one:
(Q = Question) (A = Answer)
Q – What are your strengths?
A – My strengths are that I am an enthusiastic, hardworking, and conscientious person.I prefer to work independently without any kind of supervision. This is because I feel that it allows me to be more creative and innovative. However, I'm also highly comfortable in a team environment.
Q – What is your work experience like?
A – Give a detailed explanation of your work experience as it relates to the job you are interviewing for. If you don't have any experience, be honest, and talk about some of your life experience and how it can help you excel on the job.
Q – What would you do if you were given a project that was not in your job description?
A – If I were given a project that was not in my job description, I would take on the challenge and use my skills to complete it. I would reach out to another company employee who's more knowledgeable about the subject for guidance, and use all my resources available to get the job done right.
Q – How would you handle a difficult customer?
A – First, I would try to understand the customer in order to figure out what they want and where I might have gone wrong. Then, I would brainstorm with my team members on how we can get them back on our side. If the customer is still adamant about their opinion or the issue remains unresolved, then I would talk with them again and try to build a relationship for future business.
Q – What are your qualifications?
A – Make sure you have this part well-rehearsed in your mind because it's the one chance you have to showcase the talent you bring to the table for the job.
Q – Where do you see yourself in 5 years?
A – Be honest with your answer, and you can perhaps start the response by saying, "In five years, I see myself…" and it's recommended that you describe a very positive future. Make sure you have this answer well-prepared, because it's another question that can make or break your interview.
Q – Why do you want to work for us?
A – Keep this one simple, and be ready to sell yourself by matching your skills to the job and painting a bright future for the company because they hired you! As an example, here's what an online content creator might say: "I am an experienced content writer with proven experience in generating content for websites and social media platforms. I have also developed a strong understanding of SEO strategies. I am ready to use my skill set to help your company reach new heights."
These are merely examples of what you might say in response to interview questions. Use them as a starting point in making your own responses, and begin rehearsing them until you have committed them to memory.
Featured image courtesy of Photo by Tima Miroshnichenko from Pexels.