People without a high school diploma can find a good job in the United States. In fact, according to the Bureau of Labor Statistics, there are millions of jobs in the US that do not require a high school diploma.
The following information will provide you with a guide to the best-paying jobs for high school dropouts. It can give you a great starting point in finding a career path and chasing your dream job.
Companies are now more likely to hire people without a high school diploma because they know that these workers will be able to learn quickly on the job and will have no problem adapting to new technologies.
Can a High School Dropout Get a Job?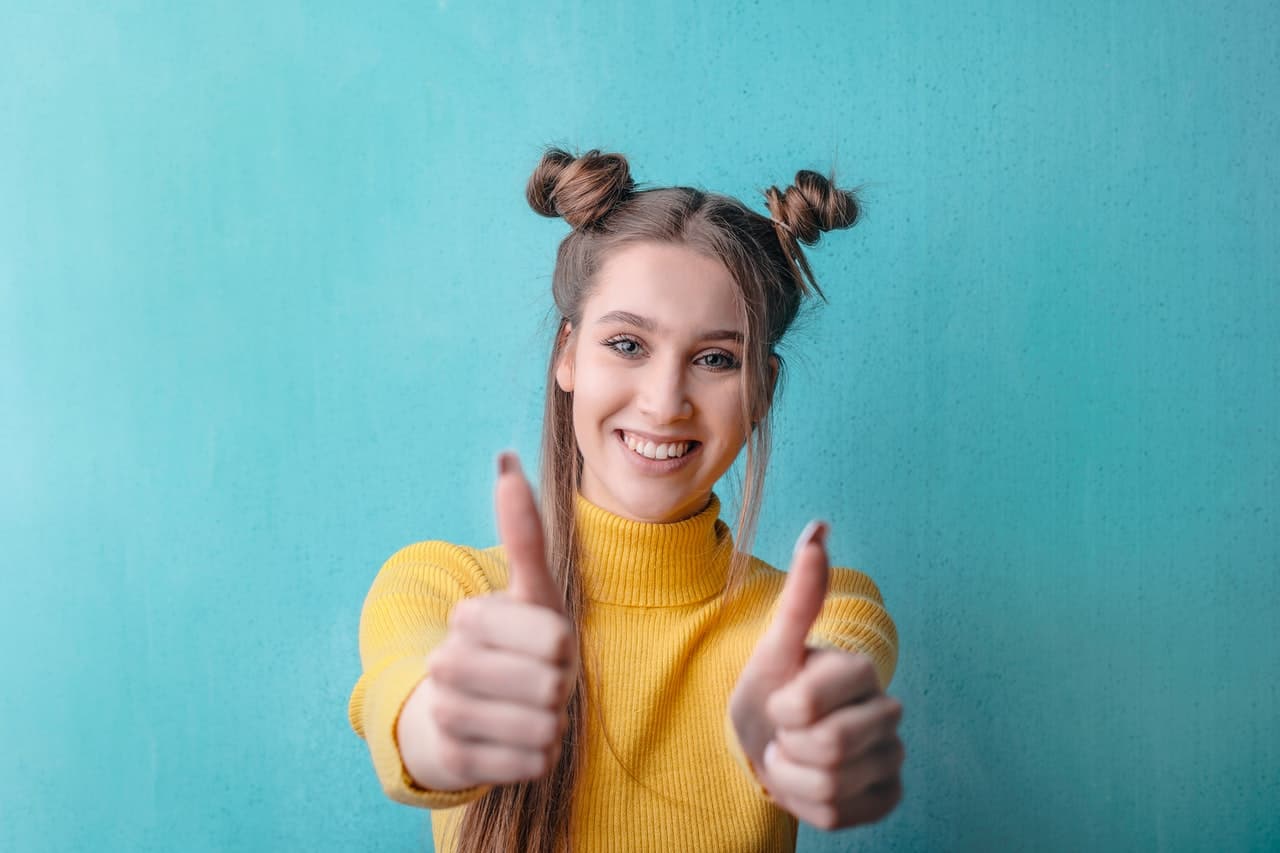 Being a high school dropout is not always such a bad thing. It's just that the job market is so competitive that sometimes, depending on the area you live in, it can be difficult for you to find work.
A lot of people who drop out of high school end up taking low-paying jobs and working their way up the career ladder, but it can be challenging but not impossible to find work without a high school diploma.
Many employers have a bias against those who do not have a high school diploma, GED, a college degree, or higher education. They generally believe educated applicants are more likely to be disciplined and more intelligent.
Some will only hire those with an advanced degree. This makes it difficult for someone without an education to get hired, even if they are more qualified through work experience.
Many people who do have a high school diploma are still struggling to find full-time jobs, as they often have difficulty getting hired or even finding work as hourly employees or in the retail business.
6 Things You Need To Keep In Mind When Looking For A Good Job For High School Dropouts
Here are some things to keep in mind when you're looking for a job that pays well.
Determine what your skill set is—what are you good at doing? There are a variety of skills that are needed for success in the job market. It can be helpful to find out which skills you have and what you're good at so that you can begin finding the right job for you.
Do you have any experience for the job you are applying for and if not, which specific skill do you have that makes the job right for you? For any job, it is important to know what experience you have and how it will help you do the particular job well. It is also helpful to explain your skills that make you right for the position. For example, if you are applying for a copywriting position, talk about how creative writing has helped your writing skills and why this could help with the position. A skill-based resume is becoming more common as employers are starting to place a larger emphasis on what your skill set can do for them.
You need to be able to convince your interviewer that you can work well with people and get along with them. If you want to be successful in your interview, you must be able to convince the interviewer that you are the best person for the job. You need to show that you can work well with other people and get along with them. For example, if you are interviewing for a position as a salesperson, you might mention how well-liked you are by customers and that it's easy for coworkers to help you out when trying to close deals or execute new projects.
Previous work experience will make it easier for you to get hired. Finding a job can be tough, especially with how competitive the market is. One way to make it easier is to demonstrate your skills and experience. In the case of previous work experience, you can tell potential employers what you have done in different fields and which skills you have gained along the way.
It's important to have a good attitude and be willing to learn new skills on the job. There is a lot of value in learning new skills on the job. For example, when you learn new skills, you'll quickly become more valuable to your employer. You'll also find that it's easier to get promoted and earn higher pay if you have the tools and training to succeed in your field.
You need an open mind and willingness to change your current career path. It's essential to have a positive mindset and be willing to take risks as you move forward. It's also critical to understand what it takes to find your career path. Whether it's switching industries or moving abroad, you need an open mind and willingness to change your current career path in order to increase your chances of success.
The 7 High Paying Jobs for High School Dropouts
Although I strongly recommend getting as educated as possible, I'm aware not everyone has the opportunity. Other people are simply not interested, or they believe they are not cut out to get a higher education.
Whatever your reason for not getting a high school diploma or GED, you can still find a great job if you put some effort into it. As you'll see, some of the best careers for high school dropouts are in the retail, and restaurant business.
Here is a list of jobs for high school dropouts that do not require a high school diploma to become successful.
Retail Associate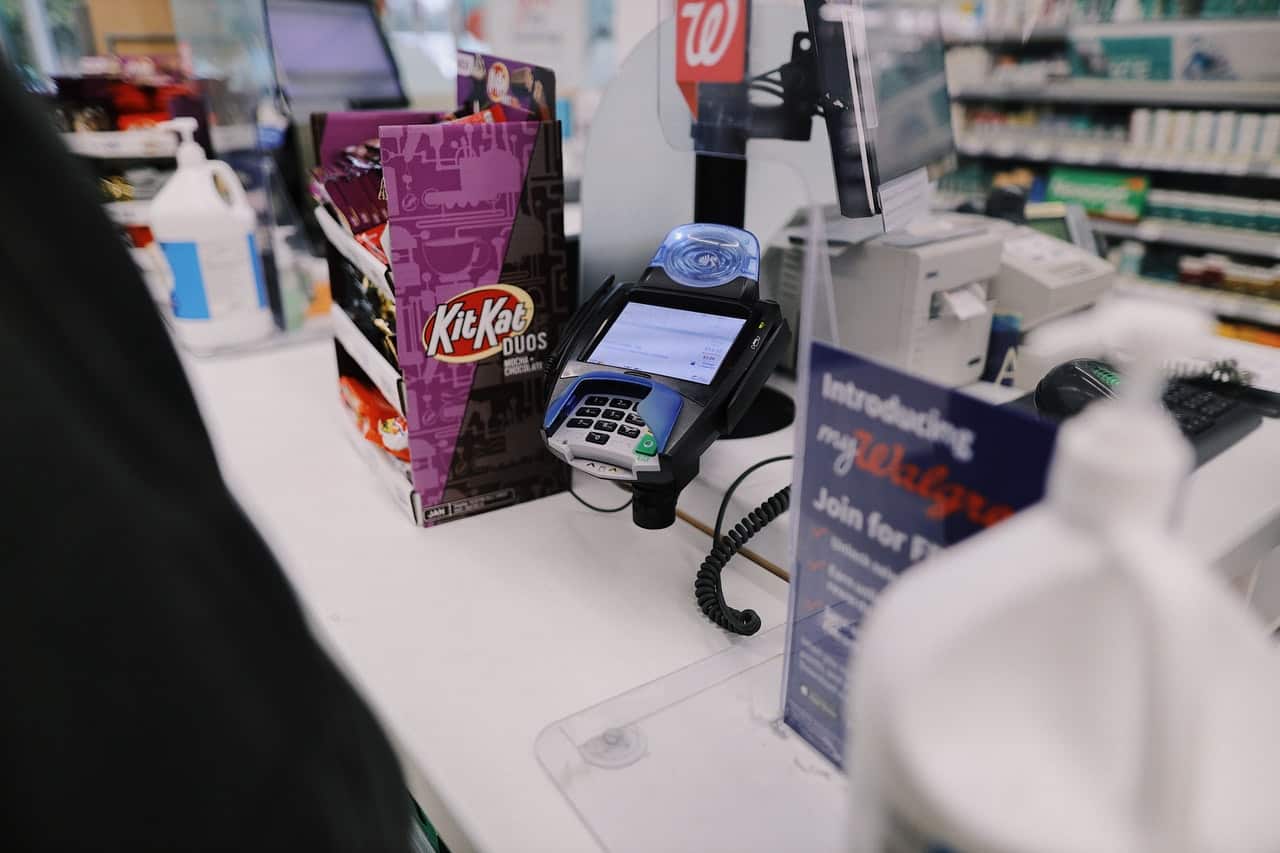 Typical average hourly wage: $13 to $19 an hour, and sometimes higher in stores such as Target and Costco.
The retail associate is responsible for all functions of the retail store, including:
Working the cashier register
Managing inventory
Pricing the products
Customer service.
Helping customers find merchandise
Answering questions and providing product information
Stocking shelves
Working with the management team to maintain a high level of customer service while maintaining a clean, organized environment
If you want to be a successful retail associate, you need to have excellent people skills.
Most retail associates don't have any formal training or education in how to do these things well. These skills can't be taught in school or by reading a book—it requires practice, experience, and repetition of mistakes so that it becomes second nature.
As a retail associate, you can work your way up to a much higher-paying position such as assistant manager or store manager and beyond.
Retail Store Manager
Average salary: $75,500 to $115,400 a year, plus bonuses
The Retail Store Manager is responsible for the efficient operation of a retail store. This includes planning and budgeting, customer service and sales, inventory management, staffing, training, marketing, and communications.
Other Responsibilities include:
Planning and managing the day-to-day operations of the store
Managing customer service and sales to maintain high levels of customer satisfaction
Training employees on new systems and procedures
Developing and implementing marketing plans to increase revenue through merchandising, advertising, promotions and social media
Managing inventory levels to ensure adequate supply at all times
To become a retail store manager without a high school diploma, you must start out as an entry-level associate and work your way up to management. At some point, your company will probably encourage you to advance your studies.
Some companies offer tuition reimbursement and these companies are the ones offering great opportunities. It is possible to become a store manager without a high school diploma in some retail companies, but it's very difficult.
Some retail companies consider a certain amount of work experience as the equivalent of a college degree for their own hiring purposes.
Server (Waiter/Waitress)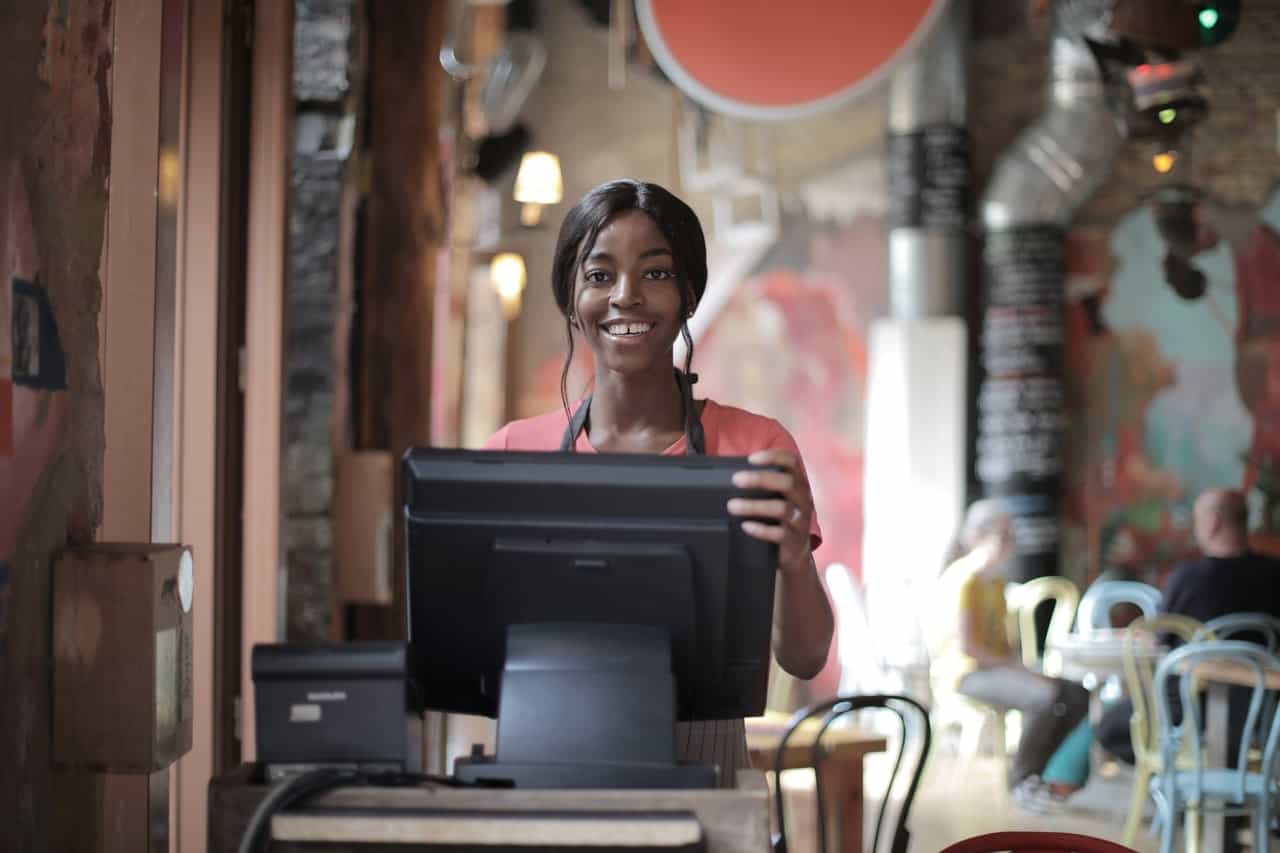 Typical hourly wage: $17 to $20 + an hour, including tips
Servers work hard at delivering excellent customer service. They are responsible for the presentation of food and drink, as well as providing an exemplary dining experience to their guests. They also have to maintain the cleanliness of the restaurant and the establishment's image.
Other responsibilities add:
Greeting guests with a smile and a warm welcome
Ensuring that food and drinks are delivered to tables promptly and that dishes are cleared to ensure cleanliness of the establishment
Maintaining an impeccable appearance throughout shifts (including hair, nails, clothes)
Knowing all the menu items in order to provide great customer service
The most important skill for a server is customer service. This is because the majority of customers are looking for a friendly face when they come in to eat.
The second most essential skill for a server is being able to read people. They have to be able to sense what their customers want and react accordingly. Servers have to be able to do this in a fast-paced environment with limited time and resources.
The third most important skill for a server is being able to multitask and prioritize tasks efficiently. This means that they should be able to handle multiple tables at once without getting overwhelmed or feeling stressed out by the number of tasks they have to complete at once.
Bartender
Typical hourly wage: $18 to $25 + an hour, including tips
The Bartender is responsible for providing excellent customer experiences and creating a memorable atmosphere. They are also responsible for ensuring that all aspects of the bar are running smoothly and efficiently. They will be expected to work quickly, accurately, and with a friendly smile.
A bartender also has to:
Take orders and serve drinks to guests
Ensure the bar is always well stocked with products, including seasonal items
Maintain a clean, welcoming bar
Keep the bar stocked with ice and garnishes
Be attentive to guests' needs and requests
Be polite and courteous at all times
Actively engage with guests while they are at the bar
Ensure alcoholic beverages are not given to or consumed by minors
Know all the drink specialties on staff
Maintain accurate records of inventory, sales, projections, etc.
Keep up to date on industry trends related to drinks and mixology
The most important skills to become a bartender are people skills, social skills, and the ability to multitask. Bartending is also an art form that requires creativity and innovation in order to create new cocktails.
Restaurant Manager
Typical salary: $47,300 to $105,000 + a year
The Restaurant Manager is responsible for the successful operation of the restaurant and ensuring customer satisfaction. This includes hiring, training, scheduling, and supervising staff, as well as ensuring that the restaurant is in compliance with all local, state, and federal regulations.
Restaurant managers also:
Ensure restaurant compliance with state and federal regulations
Monitor cash flow to ensure profitability
Manage daily inventory to ensure product freshness and customer satisfaction
Manage day-to-day store operations including inventory management, ordering food and beverages for delivery to the restaurant (including handling special requests), marketing materials (including signage), customer service (including handling special requests)
Maintain a clean work environment that is safe for customers and employees
Restaurant managers need a wide range of skills to run their businesses. They need to be able to handle finances, withstand the stress of running a business, and have excellent customer service skills.
Many entry-level restaurant employees have worked their way up to a managerial position. It takes focus, hard work, and tireless dedication to get to that level.
Truck Driver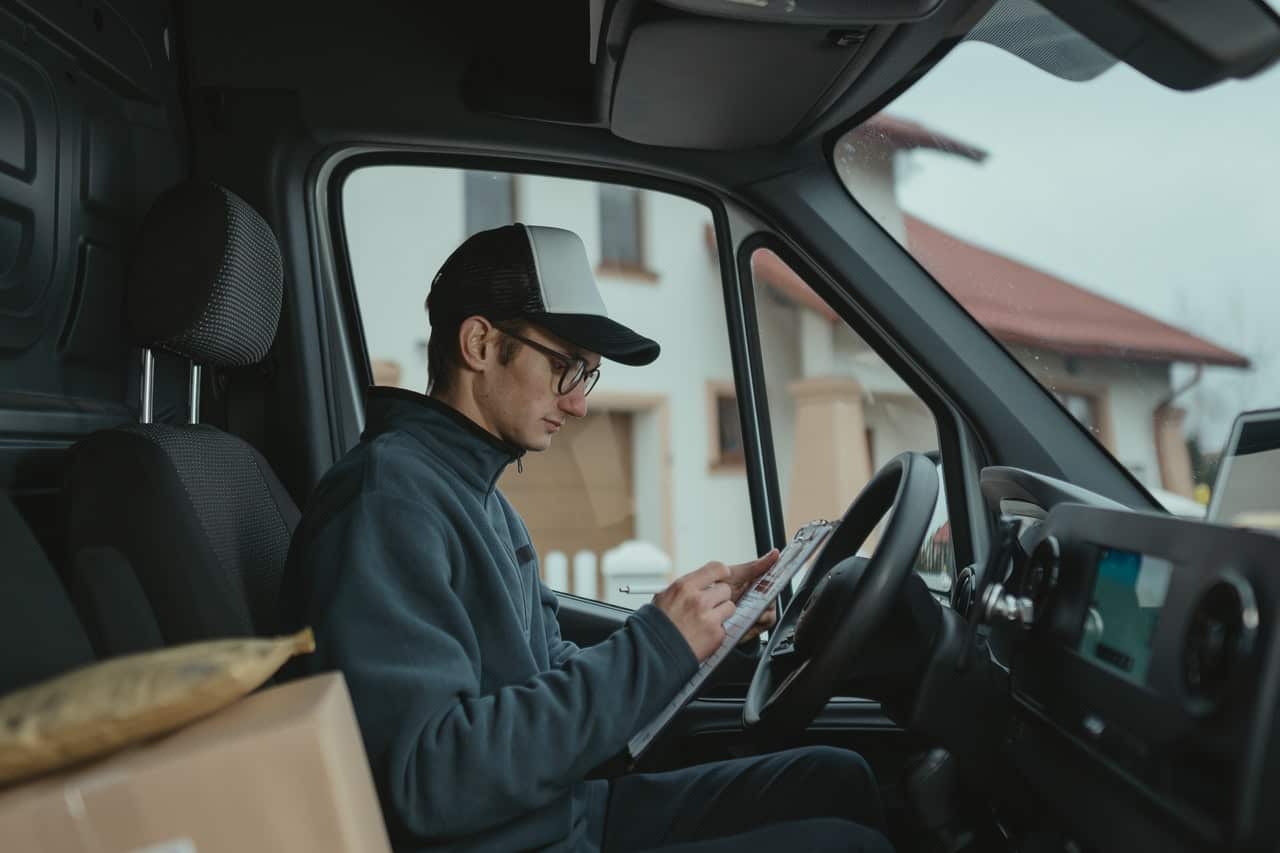 Typical salary: $49,000 to $85,000 + a year
The truck driver is responsible for delivering freight in a timely manner and following all company procedures. This is one of the best paying jobs for dropouts if you don't mind the constant travel.
Here are some of the responsibilities:
Drive trucks safely and efficiently so freight is delivered on time
Maintain the truck in accordance with company standards
Perform pre-trip inspections and ensure that the truck is in good working order
Follow all company protocols to ensure safety of the cargo during transportation
Adhere to company procedures to ensure that goods are delivered on time and without damage
Collect and deliver freight as needed
There are a variety of certifications needed to drive a truck, so check with your local and state laws.
Makeup Artist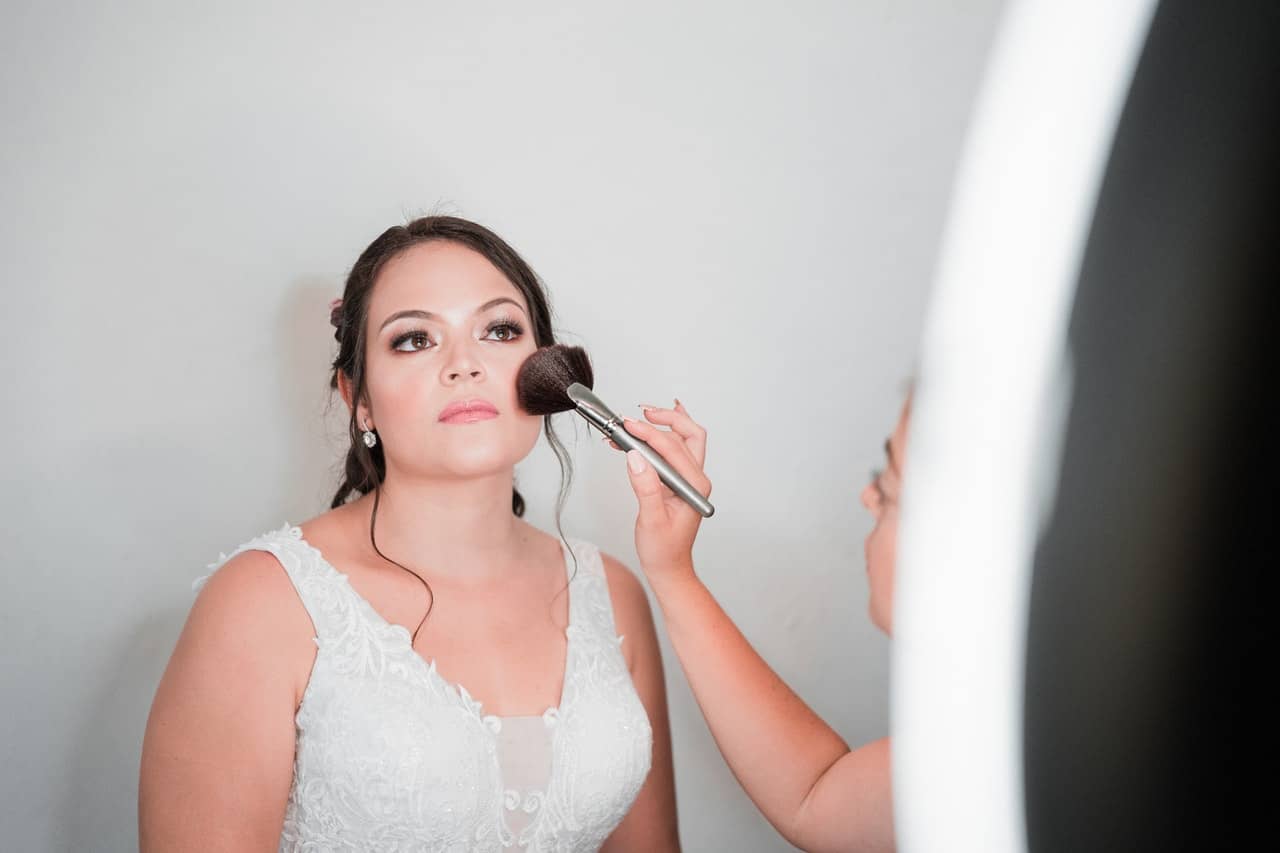 Typical salary: $32,000 to 76,000 + a year
The makeup artist creates a beautiful look for the client. They are responsible for applying cosmetics, hair extensions and wigs, and using tools such as brushes, combs, and sponges.
Here are examples of responsibilities:
Apply makeup to the face, brows, lips and eyes
Apply hair extensions
Apply wigs
Use brushes and combs to create hairstyles and hairstyles
Use sponges to remove dried make up
Remove unwanted facial hair
Perform facials
Assist with hair styling
Apply fake eyelashes
To become a makeup artist, you need to have some skills that are typically associated with other creative fields. These include creativity, problem-solving skills, and an eye for detail.
You also need to be able to work well under pressure and keep your cool. You will be working in a fast-paced environment with many people around you, and the clientele is often high-maintenance. This job is not for the faint of heart!
Featured image courtesy of Photo by Mikhail Nilov from Pexels.