The following will serve as a reference guide for Foot Locker Job Descriptions. To begin with, this company is a leading athletic shoe retailer known for its fashionable, "cool" brand of footwear. People of all ages work at this huge retail chain, but younger workers are more likely to join as associates.
Here, we'll examine the most common store jobs, keeping in mind that none of these positions require a high school diploma, its equivalent, or a college degree. In general, Foot Locker seems to prioritize personality over skill when hiring new employees.
General Requirements to Work at Foot Locker
The minimum age to work at Foot Locker is 16 years old, and the company provides part-time and full-time positions to qualified applicants.
You must be physically fit and able to lift at least forty pounds. It's also important to be able to work in a fast-paced environment.
You will need good communication skills and the ability to interact with customers. The ideal candidates should also know how to:
Calculate discounts
Work the cash register or quickly learn how to use it
Clean the work area/tools/machines
Stock inventory items
Follow diagrams or written instructions to assemble or disassemble parts/products according to specifications
Read tape measures
Work with hands above shoulder level
Good eyesight is a must for the ability to adjust focus and depth perception and to be able to distinguish between different colors. You'll also have to be able to work in a fast-paced environment during peak times.
Applicants also need a reliable form of transportation and a good driving record.
Related Posts
This company recommends that a job candidate know how to use computers and be familiar with Microsoft Office, such as Word and Excel.
Foot Locker offers paid training for all new hires. It also offers flexible work schedules, medical benefits, product discounts (after three months), 401(k) plans (after six months), and paid time off.
The company values its employees' safety, not only for the workers but also for the customers. They do not allow any form of discrimination or harassment.
What skills do you need to work at Foot Locker?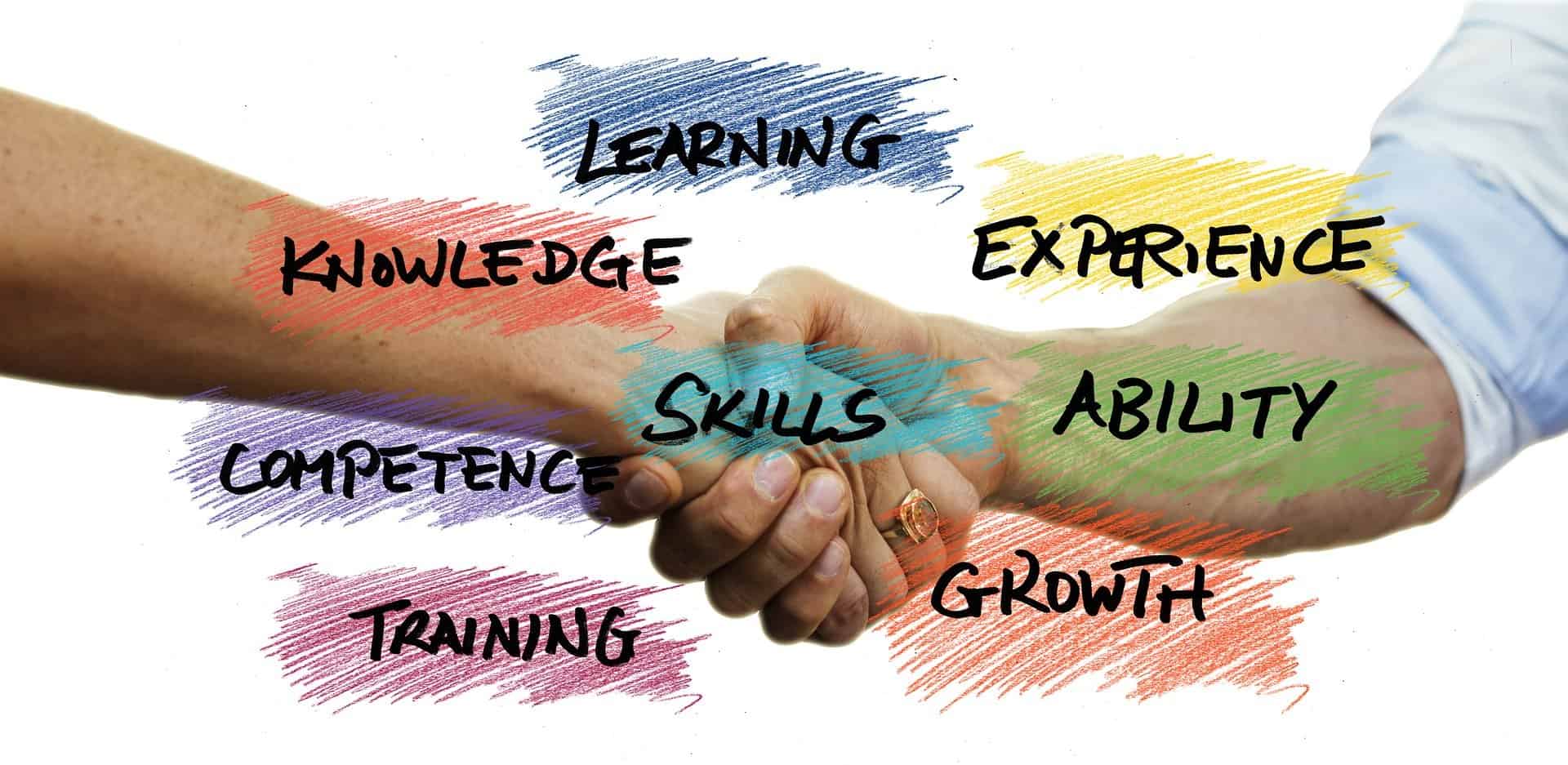 Those who wish to work at Foot Locker need to have certain skills to succeed in this fast-paced, competitive market. They include:
How to communicate both verbally and nonverbally with customers. Without good communication skills, it would be extremely difficult to please customers.
Knowing how to sell. It is important to know which styles of shoes are in demand this season or next, what attracts customers' attention, and how best to convince them without insulting them that the clothes or footwear they're wearing can use some improvement.
Ability to work well with numbers and quantities. They must be able to figure out how many items of each style and size should be ordered. They'll need to know how much inventory is left over at the end of a season (to determine whether additional supplies will be needed for the upcoming season).
From a design perspective, employees need to be able to recognize trends in fashion. They should know what is currently in style, and which colors or styles are likely to fade into obscurity.
Placing high priority on being customer-service-oriented. It doesn't matter how great your merchandise is if you can't convince customers to buy it.
Foot Locker Sales Associate Job Description
A sales associate's job is to help customers find what they are looking for in the store. They also ring up customers at the cash register, take payments and give out receipts.
This job is important because, without a sufficient number of sales associates, customers will have trouble finding items to purchase, slowing down the flow of people in the store.
Without a sufficient number of sales associates, customers can experience long lines at the cash registers and will therefore choose to go to a different store. For this job, it is recommended that you have a high school diploma or equivalent, but it is not required.
Foot Locker Sales Lead Job Description
Foot Locker hires full-time and part-time (for seasonal work) paid sales lead employees. This person is responsible for supporting management in general operations of the store to ensure a great customer shopping experience and maximum profitability.
Requirements are:
Previous retail or leadership experience preferred
Detail oriented with exceptional organizational skills
Ability to work on your feet for long periods
Ready to work days, evenings, and/or weekends as scheduled
Activities for this job include greeting customers entering the store promptly, helping with stocking merchandise on shelves and displays, and assisting customers with finding merchandise within the store.
Foot Locker Sales Floor Associate Job Description
When a customer comes into the store, they ask a sales floor associate for help. This job requires strong communication skills because you'll have to listen carefully to their customers' questions and direct them towards certain items or departments of the store.
Communication skills are also important because you must be able to convey information about new products or services to a customer for them to make a purchase. This position is crucial for the store because, without these associates, customers will have trouble finding help when they are in the store.
Foot Locker Stock Associate Job Description
The job description of a stock associate is almost self-explanatory, but here are the responsibilities in detail:
Display, tag, and price merchandise displays to prepare for opening or closing procedures
Restock store shelves with company products
Anticipate shortages in merchandise and communicate them to management personnel
Advise customers regarding product features and availability of merchandise
Receive, unpack, and process store deliveries
Maintain a clean, orderly stockroom environment to avoid damage or safety hazards
Position product on shelves in the store according to company specifications and store layout
Organize merchandise for promotional displays.
Foot Locker Assistant Manager Job Description
The assistant manager role at Foot Locker can be demanding and very rewarding at the same time. Responsibilities include all day-to-day operations in a given department or store location. This includes staffing, inventory management, and supervision of department staff.
These employees also assist in the hiring and the performance appraisal process for retail employees. They implement employee training programs and contribute to regular operational reviews concerning current projects and initiatives.
Additionally, these workers maintain productive and effective working relationships with other management-level employees and supervise all store team members.
Foot Locker Manager Job Description
Two years of supervisory experience working in a supervisory capacity in a retail store is required in order to become a manager at Foot Locker. A bachelor's degree is always preferable, but it's not required for this very responsible position.
Oftentimes, a sales associate will work hard enough to eventually earn a promotion to the sales lead position. Then, he or she will work that sales lead job for one or two years, then get promoted to assistant manager and work one or more years before being promoted to this position.
This career will find you maximizing profitability for your store, managing and coaching your team of employees constantly, and mentoring your assistant manager and sales lead associates.
For all of these above-mentioned jobs and more, visit the official careers website.
Is Foot Locker a good place to work?
It certainly is, according to people who have worked there. If you are goal-driven, team-oriented, and have an eye for detail, then it may be a good fit for you.
Positions at the company are tailored around serving and keeping customers happy, so your tasks will always revolve around the highest customer service possible. At Foot Locker, you won't be just another employee that goes into this company; you are a salesperson.
They provide you with all the products to sell, and your job is to make it happen. It has been said that their environment is pretty "chill," as long as you are meeting expectations and making those numbers!
If you want a solid company to work for with good values, then Foot Locker may be the place for you.
Do Foot Locker employees get a discount?
Yes, associates can purchase any Foot Locker, Kids Foot Locker, or Lady Foot Locker products at 30% off. Sometimes, you may be able to get 50% off merchandise. As far as online purchases are concerned, the discounts are currently not available so plan on purchasing your products at the store.
Featured image courtesy of Rowanlovescars, CC BY-SA 4.0, via Wikimedia Commons.