Many people who would like a fast-food job with a proven company are wondering how to get a job at Popeyes. This company is an American multinational chain of fried chicken fast-food restaurants headquartered in Miami, Florida. It is one of the largest fast-food chicken restaurant chains in the United States, after KFC.
Its history began in 1972 when owner Al Copeland decided to bring a taste of New Orleans Creole cooking to the national stage. Now there are over 3,450 Popeyes restaurants worldwide.
Does Popeyes hire at 15?
Generally, no. Popeyes usually hires at 16. That's not to say it can't happen because most of this company's restaurants are independently owned, and these franchise owners can choose whomever they want as employees, as long as it's legal.
And in some states, 14 and 15-year-olds can work with a state permit. Therefore, before you rule yourself out because you are under 16, check with your local Popeyes to see if it's possible to get hired.
Related Posts
Does Popeyes hire on the spot?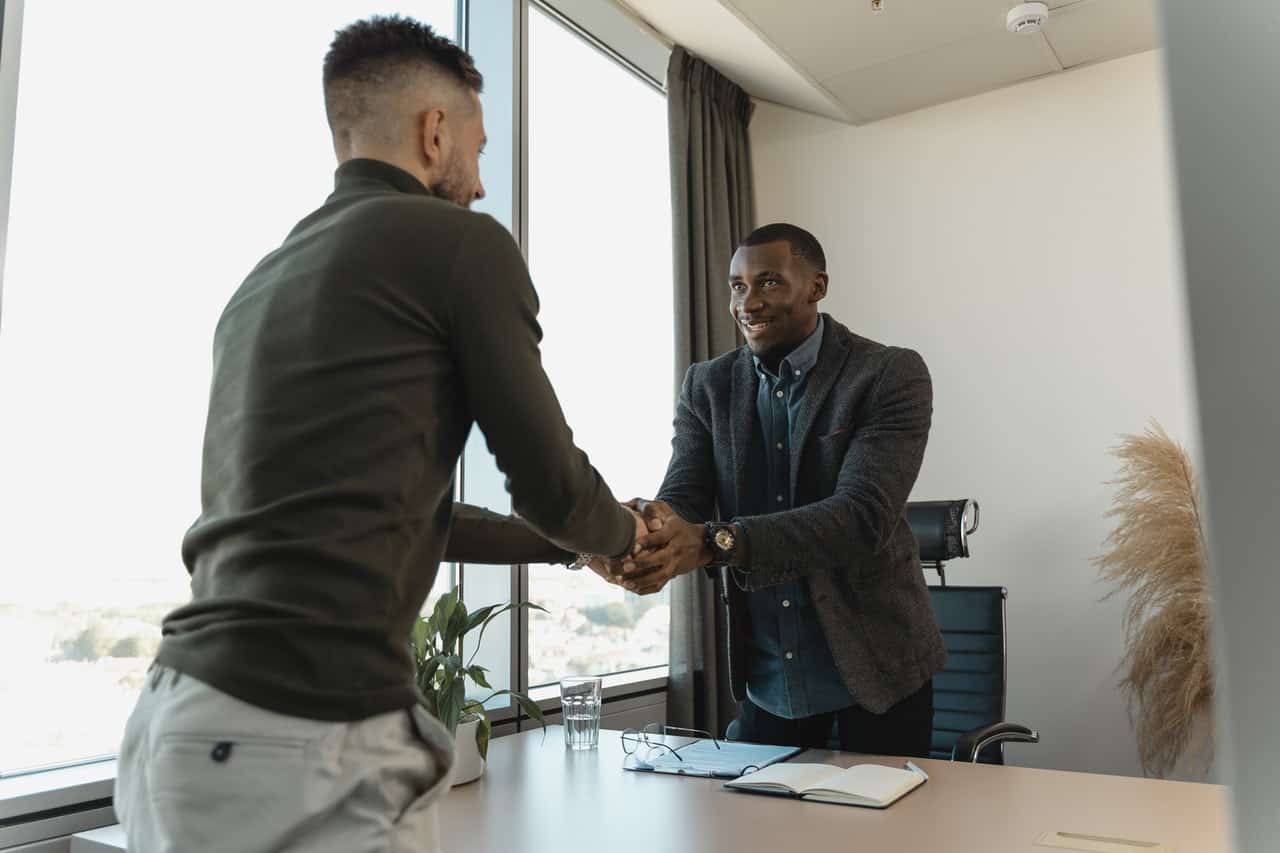 They do hire on the spot sometimes, but they ask that applicants come prepared and ready to work. What this means is that applicants will need to bring documents with them to complete the hiring process.
Applicants should also research what it means to work at Popeyes before coming in so that they know exactly what they are getting into.
What else do you need to know about working at Popeyes? Applicants can learn more about their opportunities for advancement and benefits by visiting the career page.
Is it hard to get a job at Popeyes?
It is important to note that competition for jobs is pretty stiff at Popeyes. However, with hard work and dedication, it is possible to land a job there.
Here are some points to consider that can give you an advantage in getting hired:
Research this company as much as possible, so you can answer questions during the interview with more confidence
Find an outfit to wear at the interview or when you apply in person that will impress the interviewer
Follow up on your application within a week and stay on top of it, so you don't get lost in the shuffle
Popeyes is very popular with students looking to make money. The entrance requirements are flexible enough that most people can get hired on some level, but getting the good shifts takes more effort.
The number of people looking for a job when one becomes available is quite high, but if you are persistent in applying for every opening, then there is a good chance that you will get in.
How to Apply at Popeyes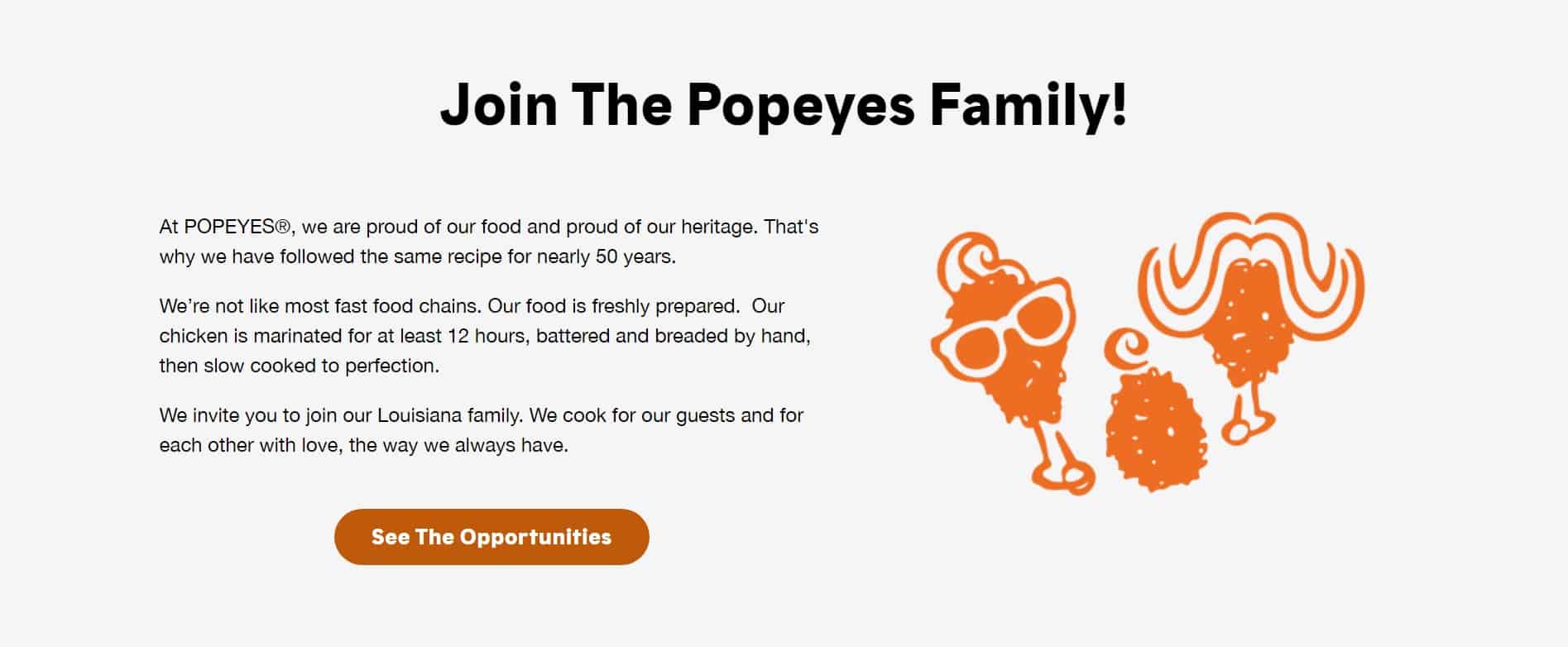 Each Popeyes location requires its applicants to go through their application process. The process is explained below:
Reach out to the nearest Popeyes restaurant and ask for an application form. Applications are usually available at the front counter of some stores. You may also visit their official website to apply, or you can inquire with them through email or telephone to send you a copy.
In the application form, you have to provide your personal information such as your address, contact number, and name. You also need to indicate how old you are and if you have a valid driver's license. The rest of the information required in the application is going to be about your work experience and educational background. Popeyes pays much attention to each applicant's work experience and education because it believes that these two factors could greatly help the company become successful.
Lastly, you have to sign your application form before sending or handing it over to the store manager. You don't need to attach any other document nor provide them with references, as these are not needed during the application process.
After applying, keep your ears open for any updates from Popeyes. If they find your qualifications suitable to become part of their team, you will be contacted.
If you don't hear back from them within 7-10 days, reach out to them. You can do this by either visiting the location you applied to in person or through the online application process.
How to Become a Manager at Popeyes
To become a manager at Popeyes, you need to meet several qualifications. You must be 18 years old and have a criminal record free of felonies.
A high school diploma or GED is also necessary, as well as two to three years of experience in the restaurant industry. Then there's the specific Popeyes training program, which takes between six and eight weeks, depending on how fast you absorb information.
In addition to that, the ideal manager will possess leadership traits like integrity and consistency in behavior, be a good communicator and motivator, and have good time management skills.
A Popeyes manager will be responsible for overseeing 20-40 crew members and working with quality, service, and cleanliness standards. They will also need to be able to handle customer complaints and create systems for evaluating staff progress towards Popeyes' high standards.
It's also essential to make sure all food safety regulations are followed thoroughly, as well as ensure that the restaurant is complying with local, state, and federal guidelines. Finally, a manager will help their employees grow within the company by creating solid coaching relationships with them.
A manager at Popeyes also needs to be able to produce financial reports, manage payroll, and understand all aspects of the restaurant's business. They will need good leadership skills to motivate their staff towards the common goal.
How long does it take to get hired at Popeyes?
There are instances where the applicant may be hired on the spot if their qualities match the requirements of the company. However, the most usual step in hiring is the application followed by the employment interview.
Applicants should expect to take part in at least one interview and wait for their background check and drug test to come back clean before being granted to work for Popeyes. So, it can take about two to three weeks on average to get hired.
How long is the orientation program at Popeyes?
After you are hired, you will usually have to attend a paid orientation. During orientation, applicants are taught all the basics associated with kitchen and customer service. The orientation program can last from a few days to a week, depending on the staffing level of the location.
If you bring your best attitude and are willing to listen and learn, you will have no issues excelling at Popeyes.
The orientation program varies in length from two or three days to a week or more for new hires.
How is Popeyes training for new employees?
Training for new employees at Popeyes consists of a short overview of the meal prep process, as well as a training video with an employee from corporate. Training is usually done by managers who have been working there longer and know the ropes.
In addition to this process, they also require new employees to shadow another worker on their first day. After a week or two, new employees are free to work alone.
This training style is a method used by larger companies that have a substantial amount of employees and a large turnover rate. It allows for a more efficient training process, as well as an opportunity for managers to train their workers.
Overall, Popeyes does a good job of providing adequate training for new employees. Also, good communication with managers and other employees is a must, so this company does a nice job in that aspect as well.
Do Popeyes employees get discounts on the food?
Yes, employees sometimes do get discounts on food. The amount is dependent on their tenure and position. Popeyes employees are encouraged to provide feedback to corporate headquarters, especially if they have suggestions on how the restaurant chain can improve. They can do so in writing or through surveys.
Featured image courtesy of Phillip Pessar, CC BY 2.0, via Wikimedia Commons.