These Macy's job descriptions can help you decide on the career path to take before you apply. Read through the ones that interest you and see if the descriptions match your skill set.
Macy's Job Requirements
Entry-level jobs at Macy's such as cashier, sales associate, and many other positions do not require any education or experience. However, many of these hourly positions require lifting up to 50 lbs, flexibility in scheduling, and a motivated and energetic attitude.
Salaried positions usually require at least a bachelor's degree and related work experience.
Typically, you have to be at least 18 years old to apply and get hired at Macy's.
Macy's Core Values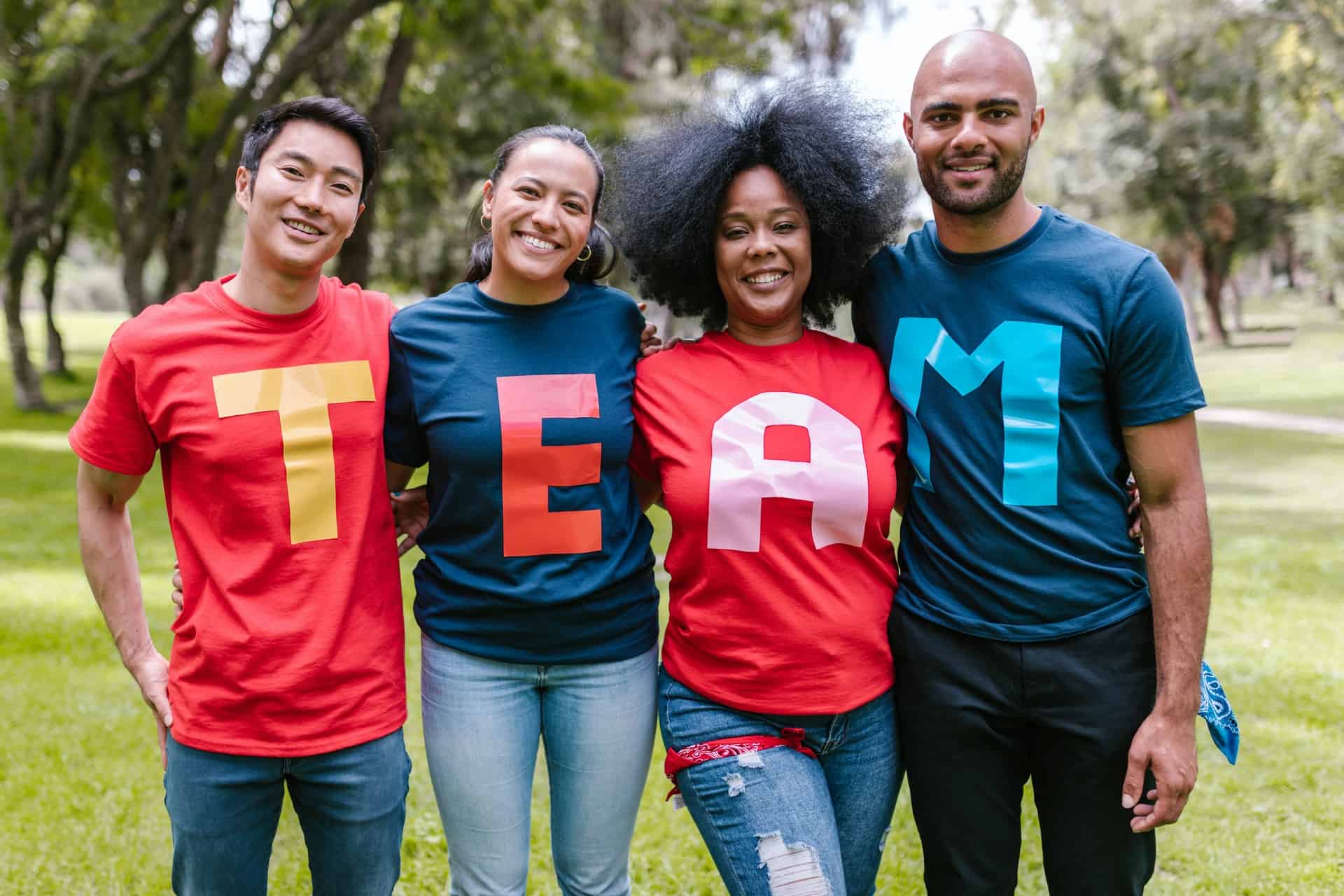 Macy's has a set of values that guide the company, and they are:
Acceptance
Integrity
Respect
Giving Back
Aside from the values, Macy's expects its employees to "get the job done" by the following behaviors:
Commit To Win
Macy's wants its customers to win, and they're happy to support them while they support the company! It wants workers to be proud of what they've created, not only because it's special, but also because it's effective. The company does its best to act quickly and efficiently and focus on outcomes specific to its business.
Build Trust
Trust is the foundation to building a meaningful partnership—both inside and outside the company. You do what you say you will do and offer transparency. You'll collaborate and show trust to your colleagues with sincerity. Furthermore, you'll listen well, learn, and care deeply about the topic or business at hand.
Own Your Role
Each person in the company plays a different part to help their company succeed. There are specific responsibilities for each position and with that clarity, there are opportunities to learn from mistakes as well. It is also important to act fast and accurately in decision-making, so you can provide the best experience possible for customers.
Get Better Every Day
Macy's is always making improvements and adding new people. It wants employees to work together to serve customers and each other, which is what keeps their teams strong. They welcome feedback, which tells them what they need to do in order to help everyone. They're curious and open-minded, always looking for new ideas. The company has a positive outlook on things and bounces back when it experiences setbacks.
Macy's Sales Associate Job Description
The sales associate is a key member of Macy's team. The individual is responsible for providing exceptional customer service and a pleasant shopping experience. The sales associate will be responsible for handling customer inquiries and processing returns and exchanges.
Responsibilities include:
Ensure that customer needs are met with every visit to Macy's
Provide excellent customer service and provide an exceptional shopping experience at all times
Negotiate sales, discounts, coupons, and promotions
Assist customers with product selection in store or online
Help customers who are unable to find their size
Maintain proper inventory levels of merchandise on hand to ensure that store shelves are stocked properly and merchandise is available when needed
Perform any other duties assigned by management
Macy's Cashier Job Description
The Macy's cashier is responsible for providing a courteous and efficient shopping experience. The cashier is responsible for providing customer service, processing customer transactions and returns, and assisting in the operation of the store.
Other responsibilities:
Provide excellent customer service to all customers in a friendly manner
Process customer transactions efficiently
Assist store associates with inventory and other tasks as needed
Maintain a safe, clean and organized environment by adhering to company standards
Maintain daily stock levels of cash, gift cards and rewards cards
Assist customers in finding merchandise, and provide assistance in finding items that may be out of stock.
Ensure that all merchandise is properly and respectfully displayed, and that cleanliness is maintained at all times.
Macy's Receiving Associate Job Description
The Macy's receiving associate will report to the receiving manager and is responsible for receiving, shelving, and processing merchandise.
Duties and responsibilities include:
Receives merchandise from suppliers and determines the merchandise's condition for sale.
Reviews invoices, receipts, and packing slips to ensure accuracy.
Places merchandise in aisles according to size and category.
Inspects items for defects or damage before putting them on shelves.
Assists customers by looking up information about products or assisting in finding items.
Packs goods into boxes according to list of items received.
Loads/unloads trucks according to list of items received.
Processes returned merchandise according to departmental procedures and company policy.
Performs other duties as assigned by management, including work outside the departmental role of receiving in areas such as inventory control
Macy's Retail Fulfillment Job Description
The fulfillment associate is responsible for receiving, staging, and shipping returns and exchanges, as well as merchandise returns.
Other responsibilities include:
Place items in designated areas for return processing
Staging merchandise for shipping by packing items in boxes
Load trucks with boxes and inventory
Pack bags of returned merchandise into boxes
Process returns by taking them to the backroom or loading them onto a truck
Print receipts for customers who want to return an item
Monitor work areas to maintain cleanliness and safety
Perform other duties as assigned
Macy's Assistant Manager Job Description
Assistant managers are the front line of Macy's retail team and ensure the customer is always first. They are responsible for managing store operations, inventory, and sales while providing exceptional customer service to a diverse customer base.
Responsibilities include:
Prepare and present a store plan for the day to shift managers
Provide leadership and guidance to store associates
Ensure that store associates are trained in their job responsibilities
Responsible for taking care of all departmental duties, including merchandising, pricing, product selection, purchasing, and financial planning
Manage inventory to ensure that it is properly priced and managed according to the desired profit margin goals
Manage cashier operations in order to provide exceptional customer service
Ensure that all departments operate on time schedules with minimal interruptions
Provide excellent customer service by greeting customers at the door and directing them towards key departments or merchandise
Macy's Manager Job Description
The Macy's manager is responsible for managing the store, sales associates, and marketing efforts. This includes managing the store's budget, staffing, inventory levels, and other key metrics to ensure success. The manager is also responsible for overseeing the development and implementation of innovative marketing strategies that drive traffic to the stores.
Other responsibilities:
Manage store operations and sales associates with a focus on customer service
Develop innovative marketing strategies to drive traffic to stores
Review store performance metrics regularly and make adjustments as necessary
Manage store budget, including forecasting revenue and expenses
Develop and implement strong marketing plans that include both digital and traditional media campaigns
Communicate with senior management on key initiatives
Provide feedback on merchandising decisions
Act as a leader within the company
Is Macy's a good place to work?
Yes, according to many workers. Macy's gets fairly high ratings from past and present employees on indeed.com. The company appears to excel at work/life balance and working culture.
Employees are generally happy with the compensation and benefits, job security and advancement opportunities, and management.
The ratings given by employees on Indeed.com match the same level as the ratings given to retail giant, Target.
Macy's Orientation
Orientation usually lasts anywhere from 1 to 5 days, depending on the position you were hired for. Make sure you wear business casual attire to these orientations, so you can continue making a good impression.
Macy's Employee Discount
The percentage of discount offered to employees by Macy's is 20% off all merchandise. This is a great perk for someone who, for example, knows how to shop the clearance items. For example, imagine buying clothing on the clearance rack for up to 70% off and getting an additional 20% off!
Featured image courtesy of BrokenSphere, CC BY 3.0, via Wikimedia Commons.