The following Nordstrom job descriptions have a wealth of information that can help you decide which career path to take with this major retail company.
This major retail company is well-regarded by its employees, and it receives very high ratings in many categories on notable websites such as Indeed.com and Glassdoor.com.
Nordstrom Job Requirements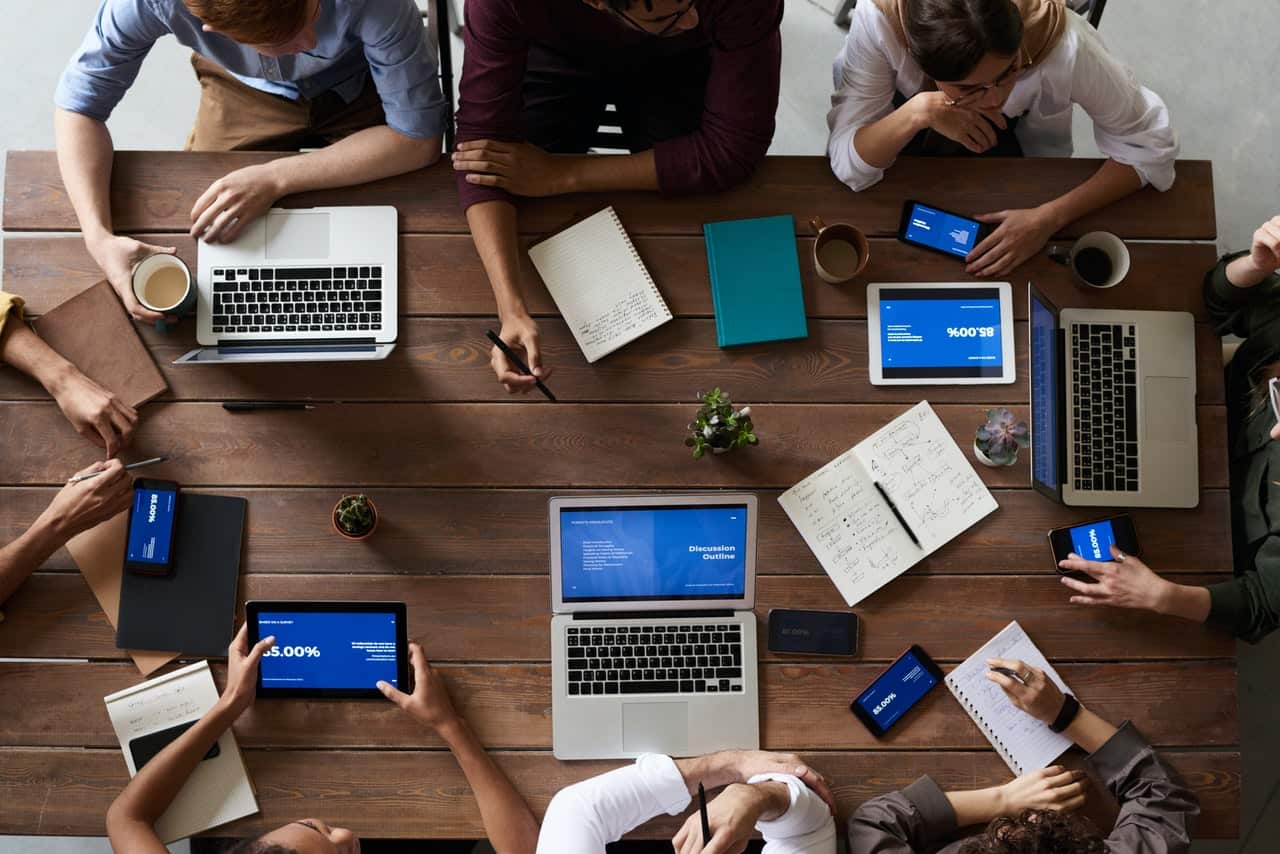 A Nordstrom career means being at the forefront of fashion trends and offering fashionable products. Associates will stay up-to-date on current events because the company is always moving quickly with new product releases.
The requirements to land just about any position at this retail store are minimal when it comes to high school and college education. Although it's preferable to have a high school diploma, its equivalent, or a bachelor's degree, it isn't necessary.
However, it's always best to put your best foot forward with as many credentials as possible, so having as much education as possible is highly encouraged. You'll certainly be a more attractive candidate and possibly have an easier time getting hired.
If you don't have a high school diploma, you can work hard, advance your education, and work your way up to a high-level position in a few years.
Nordstrom Core Values
Nordstrom places emphasis on the community and the environment in its core values. This company believes in taking care of people and having the utmost respect for the environment.
This company is also high on having a diverse workforce.
Their aim is also to create a fair, safe work environment for their employees in order to create a positive workplace that stimulates productivity.
You can check out how much jobs pay at Nordstrom here.
Nordstrom Sales Associate Job Description
The Sales Associate is responsible for providing a positive customer experience and ensuring that the customer is satisfied with their purchase. This includes providing excellent customer service, assisting customers in finding the perfect fit, and ensuring that the customer leaves with a smile.
Other duties and responsibilities:
Provide excellent customer service by greeting customers, answering questions, and helping them find the perfect fit
Assist customers in finding the perfect fit by using our product knowledge and expertise
Ensure that customers leave with a smile by offering complimentary gifts or services
Nordstrom Cashier Job Description
The Nordstrom cashier is responsible for receiving and processing customer orders, providing excellent customer service, and maintaining a clean, organized store.
Other responsibilities:
Assist customers with merchandise selection
Provide product information
Answer questions about the store
Ensure that the store is clean and orderly at all times
Greet customers as they enter the store
Assist customers in finding items on the sales floor
Provide assistance with returns and exchanges
Nordstrom Customer Service Job Description
The customer service representative is responsible for providing exceptional customer service to customers. This includes answering questions, processing returns, and assisting with the purchase of merchandise.
Other responsibilities:
Process orders for online orders and phone orders
Process returns
Process customer service inquiries from other departments within Nordstrom
Ensure that our customers are satisfied with their shopping experience by providing accurate product information and resolving any issues that arise
Provide accurate product information to our customers by using the Nordstrom app or website
Nordstrom Barista Job Description
The barista is responsible for making coffee, tea, and other beverages for customers in a fast-paced environment.
Other responsibilities:
Greet customers in a friendly manner
Assist customers with questions about the menu and products
Maintain a clean work area and ensure a safe work environment
Follow company policies and procedures
Maintain a positive attitude and professional demeanor at all times
Provide excellent customer service by being knowledgeable about the products and services offered by Nordstrom
Ensure that the customer's experience is a positive one by providing them with quality products and services
Nordstrom Stocker Job Description
The Stocker is responsible for the efficient and timely movement of merchandise throughout the store. This employee is also responsible for ensuring that all merchandise is properly merchandised and displayed in a manner that maximizes sales opportunities.
Other responsibilities include:
Maintain a clean and organized store environment
Assist customers with finding items in the store
Help customers with fitting room assistance
Assist customers with returns and exchanges
Direct customers to get help with service inquiries
Assist customers with product returns and exchanges
Ensure that all merchandise is priced correctly and accurately
Nordstrom Assistant Buyer Job Description
The Assistant Buyer is responsible for the buying and merchandising of Nordstrom's full-line stores. This includes sourcing merchandise, negotiating prices, managing inventory, and developing and implementing merchandising strategies.
Other responsibilities:
Develop a strategy for sourcing merchandise
Negotiate prices with suppliers
Manage inventory across all channels
Help manage the store's budget
Work with other departments to ensure that their needs are met
Provide feedback to management on current trends in fashion
Work closely with the marketing team to develop promotional plans
Nordstrom Beauty Advisor Job Description
The Nordstrom beauty advisor is responsible for providing expert advice and guidance to their customers on the latest beauty trends, products, and services. This worker also provides a personalized shopping experience that includes product recommendations, styling advice, and personalized service.
Other responsibilities:
Provide expert advice and guidance to our customers on the latest beauty trends, products, and services
Maintain knowledge of the latest beauty trends and products in order to provide relevant recommendations
Provide a personalized shopping experience that includes product recommendations, styling advice, and personalized service
Assist with product launches by providing expert guidance on how to use new products
Develop relationships with key influencers in the industry in order to provide exclusive access to new product launches
Assist with special events by providing expert guidance on how to use new products
Nordstrom Asset Protection Job Description
The asset protection associate is responsible for the overall protection of Nordstrom's assets. This employee will also be responsible for providing excellent customer service to customers.
Other duties:
Assist in the protection of property
Maintain inventory of assets and property to ensure compliance with company policies
Assist in the identification and prevention of theft, fraud, or other losses
Help in the identification and prevention of security breaches
Monitor stores for inventory shrinkage, theft, and loss
Perform damage assessments and initiate repairs as needed
Prepare reports on inventory shrinkage, theft, and loss
Assist with the management of Nordstrom's security system
Other Nordstrom Job Descriptions
Nordstrom Department Manager
The department manager is responsible for the overall operations of a department within the store. This includes managing the staffing, inventory, and customer service for the department.
The position also requires a high level of analytical skills in order to provide insight into store operations and identify opportunities for improvement.
Responsibilities also include:
Manage and maintain inventory in accordance with company standards
Provide customer service to customers in the department
Identify opportunities for improvement in store operations and implement improvements
Develop and execute strategy for department based on analysis of data
Help develop new products that meet customer needs
Recruit, hire, train, and evaluate employees
Nordstrom Logistics Associate
The logistics associate is responsible for the coordination of inbound and outbound shipments for the Nordstrom stores. This includes monitoring inventory levels, preparing shipments, communicating with suppliers and customers, and maintaining a clean and safe warehouse.
Other responsibilities:
Prepare shipments on time, accurately, and in accordance to Nordstrom standards
Ensure that all incoming items are scanned into the warehouse system before being delivered to the sales floor
Monitor inventory levels and ensure that they are accurate
Coordinate with vendors to ensure that all orders are shipped out on time
Clean and maintain the warehouse at all times
Nordstrom Assistant Manager
The Assistant Manager is responsible for providing a first-class customer experience in the store and supporting the Nordstrom brand. These workers also manage all aspects of store operations, including staffing and merchandising.
Other responsibilities:
Assist with store operations and inventory management
Give great customer service, including answering questions and assisting customers in finding items
Assist with cashiering, merchandising, and inventory replenishment
Help associates with maintaining the appearance of the store
Maintain professional relationships with vendors, suppliers, and other retailers
Actively participate in merchandising planning meetings
Attend monthly training sessions
Nordstrom Store Manager
The Store Manager is responsible for the day-to-day operations of the store. This includes managing inventory, marketing, customer service, and sales. This manager is also responsible for hiring and training employees, implementing policies, and ensuring store compliance with company standards.
Other responsibilities:
Manage inventory to meet sales goals
Manage customer service and sales to meet revenue goals
Ensure compliance with company standards
Create and maintain the store's operational plan
Maintain the store's financial plan
Manage, market, and promote the store
Develop a vision for the future of the store
Maintain effective communication plans with employees, vendors, and customers
Lead staff meetings to discuss strategy and training opportunities
Monitor company events and communicate with management to ensure that staffing levels are appropriate
Nordstrom Regional Manager
The regional manager is responsible for the overall store performance of their assigned region. This includes managing key metrics, driving sales, merchandising, and developing a strong customer experience.
The job also includes providing guidance to store managers and supporting the marketing team.
Other responsibilities:
Develop and implement strategies to drive sales
Develop strategic partnerships with vendors
Support marketing team by providing insight on the regional market
Lead the store team in achieving sales goals
Ensure that each team member is focused on meeting Nordstrom's standards
Manage the budget and profitability of the store
Develop a strategy to maximize sales in a given market
Support marketing efforts by developing advertising campaigns and working with vendors to provide effective promotional materials
Manage inventory levels to meet customer demand
Provide leadership to staff members in all areas of operation
Is Nordstrom a good place to work?
According to employee reviews on the authority website Indeed.com, Nordstrom rates well-above-average as a place to work in many categories.
The work culture and compensation/benefits get the highest marks, and this indicates:
People are happy working there because the company treats them with respect
Employees are pleased with the salaries and benefits offered
Job security and room to grow within the company are also positive for this company.
What is Nordstrom's orientation like?
The time it takes for orientation at Nordstrom varies by location. For example, in one store, sales associates said it took a week to complete the orientation. In another, employees mentioned the orientation lasted two days, with two 8-hour pieces of training on each day.
The training teaches you how to be an exemplary employee and gives you information on safety policies and the working culture.
You'll also receive information on your paycheck and the benefits offered.
Is there a Nordstrom employee discount?
Employees at Nordstrom receive a 20% discount on all merchandise in the store.
Some employees have reported that at times, they have gotten a 30% to 45% discount, as well.
Featured image courtesy of Ajay Suresh from New York, NY, USA, CC BY 2.0, via Wikimedia Commons.