Before you consider filling out a Lowe's application online, here is some useful information that can help you with the process.
Below, I'll explain the following:
Lowe's Starting Pay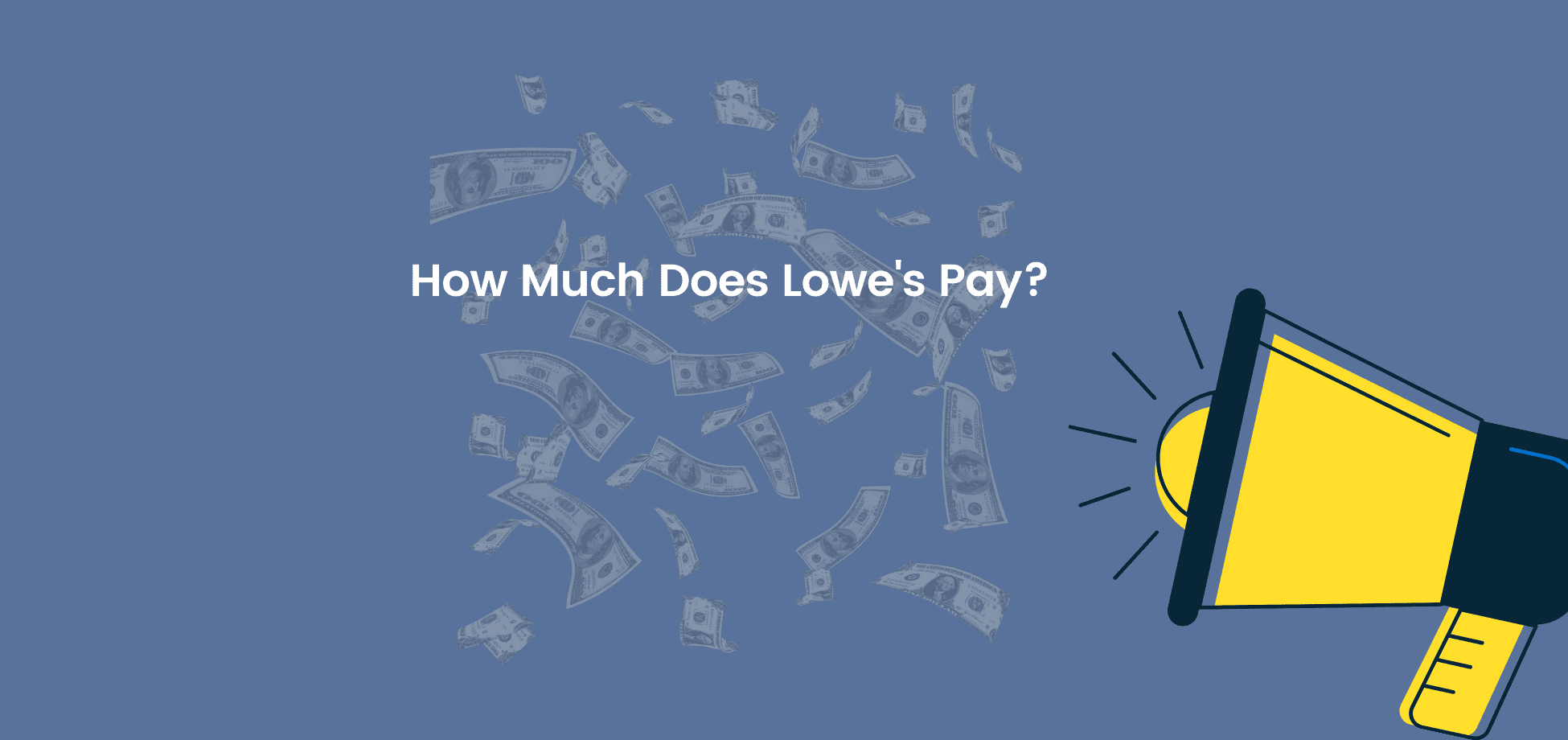 The starting pay at Lowe's is $11 per hour. This is the same starting pay as an entry-level worker at Home Depot. 
After several years of experience and raises in pay, Lowe's hourly employees have a chance to make anywhere between $11 to $20 an hour.
Typically after seven years of work or so, an hourly worker can possibly reach the $14 an hour mark. This would give you a $29,120 a year salary.
Lowe's Full-time Hours
To be considered a full-time worker, you must work 32 hours a week or more for at least 12 months in a row. 
Many people who work full-time at Lowe's report they get anywhere between 35 to 40 hours of work every week. This all depends on how well your store is staffed. Some full-time employees report that they barely get at least 32 hours of work a week and they have to continually ask for more hours.
Lowe's Part-time Pay
The part-time pay for Lowe's hourly workers is the same as for full-time employees. The only difference is that you do not get the same benefits a full-time worker is entitled to.
Some employees at Lowe's who work part-time say they will occasionally work at least 40 hours a week for two or three months, then it slips back to approximately 20 to 35 hours after that. This all depends on the operational necessity of the store.
Lowe's Part-time Hours Per Week
To be considered a part-time worker, you are entitled to work an average of 31 hours or less a week. Don't be surprised if your management staff schedules you for more than 40 hours for a few consecutive weeks.
This will happen, and if you happen to work 32 hours or more for over 12 months, you will usually be given a notice that you are to contact human resources to become a full-time staff member.
If you were hired part-time and you know you have fulfilled the requirements to become a full-time employee, make sure you speak up once you reach those requirements!
Lowe's Sales Associate Pay
The Lowe's sales associate will obviously earn $11 an hour at the entry level. However, with some experience, this worker at Lowe's makes approximately $12.90 per hour, which equals $26,832 a year.
Just to give you a heads up, this job has led to many supervisory positions within this company for people who have set their goals on eventually landing a management job.
How much does Lowe's pay cashiers?
The average salary for a Lowe's cashier is in the range between $11-$19 per hour. The average salary, however, is approximately $12.50 per hour.
If you work a little overtime throughout the year, you'll make approximately $27,500 in this position.
Lowe's Asset Protection Salary
This position will give you an average salary of around $14.50 an hour. It's a very responsible position and fairly dangerous, which is why the hourly rate is slightly higher than other associates' pay.
You can possibly make somewhere in the neighborhood of $30,160 per year. There are many people in this position making more than $17 an hour!
How much does a Lowe's stocker make?
The average pay for a stocker at Lowe's is approximately $11.90 per hour. This is a very physical position and it also requires leadership skills. The hourly pay makes the yearly salary somewhere in the range of $24,700 to $26,450.
This job gives you a chance to prove to management that you are worth considering for a hefty raise every year because you are such an important part of the team. If you play your cards right, you can also place yourself in a good position to eventually seek a position in management.
Lowe's Merchandising Service Associate Pay
The average pay for this position is approximately $13.75 per hour. This will give you a $28,600 a year salary.
Remember, this position requires you to work with a team of workers to make sure all the inventory is in its proper place and ready for purchase.
It can be a fairly stressful job but it's also another one of those positions that can help you advance within the company rather quickly.
Lowe's Service Manager Salary
The average service manager in this company makes approximately $46,500 per year. 
This is a very busy job where you are not only responsible for training and coaching your staff members, you are also expected to help out other departments in the store as well, on any given day.
Lowe's Assistant Store Manager Salary
The assistant store manager at Lowe's makes an average of about $62,400 per year. This job gives you the perfect opportunity to step into store management in the future.
The best way to do this is to seek guidance from your store manager and let him or her show you the ropes of how to operate the store on a daily basis.
You will be ready to become a store manager once you are able to assume all the responsibilities the store manager would usually have. You'll be able to do this on the days when your manager is unavailable and leaves you in charge of the entire operation.
Lowe's Store Manager Salary
A typical salary for a store manager at Lowe's is $97,300 per year. The salary range for this position can be very wide, from approximately $59,000-$150,000 a year and up!
Be ready to work long hours in this position and do whatever it takes to meet the core objectives of your store.
Lowe's Warehouse Pay
A typical Lowe's warehouse worker earns roughly $15.75 per hour. This will make the yearly salary approximately $32,760. 
There are a variety of positions that make up this hourly figure, including:
Distribution center associates
Administrative service associates
Weekend team members
Fulfillment center associates
Loaders and unloaders
Receivers/stockers
Break Policy
For every four hours of work, you are allowed a 15-minute paid break. If you're working over six hours on your shift, you get an unpaid 30 minute or 1-hour break for lunch, depending on your particular store's policy.
Does Lowe's Pay Weekly or Bi-weekly?
Lowe's pays bi-weekly and the pay period starts on a Saturday and ends on the 2nd Friday.
So, if you start working on a Saturday when the pay period starts, you will not receive a paycheck until the 3rd Friday. This is because the 14-day pay period has to elapse for you to get paid the following Friday.
Here is another example; let's say you start working on the second Saturday of the pay period. Only 7 days are left before that period ends, so you will get paid on the 2nd Friday for one week of work.
Dress Code
The dress code at this home improvement chain is very casual and relaxed. You can wear basically any type of:
pants or jeans
shorts as long as they are midsize
T-shirts, polo shirts, or blouses 
close toed shoes
The company provides the red vest you have to wear over your shirt.
Lowe's Pay Raises
Lowe's now gives its hourly workers a raise twice a year based on performance. They'll review your work performance in the spring and in the fall. Each of these raises can be anywhere between $.15 cents to $.30 cents an hour.
This means if you can impress your supervisors with your work and get a great review every six months, you can put yourself in a position to make an extra $.60 an hour in a year. In the retail business, that is considered a very nice raise!
Home Depot has a similar pay raise policy and some workers there have reported getting three raises in one year.
Featured image courtesy of Tony Webster from Minneapolis, Minnesota, United States, CC BY 2.0, via Wikimedia Commons.
>>> Next: Lowe's Careers – Application Online and Interview Process