Are you interested in knowing more about Lowe's job descriptions? If you are, then you're making a wise decision because finding the right career and being successful begins by knowing the type of job you're committing yourself to.
Lowe's Companies, Inc. is an American retail company that specializes in home improvement and its major competitor is Home Depot. Its headquarters are in Mooresville, North Carolina. The company was founded in 1921 by Carl Buchan and the first store was built across the street from the home of one of their founding partners, Robert Black.
Lowe's services include financial services, hardware & tools, appliances, household supplies, lawn & garden products, paint, plumbing, heating & cooling, lighting, lumber, mill work, outdoor power equipment, building materials, security systems, floor coverings, and hardware.
Related Posts
First-time visitors can get started by creating a customer account online or in-store. The company offers cutting-edge technology like an app for smartphones that allows customers to access the same information about products as employees have at the store. Reward programs encourage customer loyalty.
What are Lowe's core values?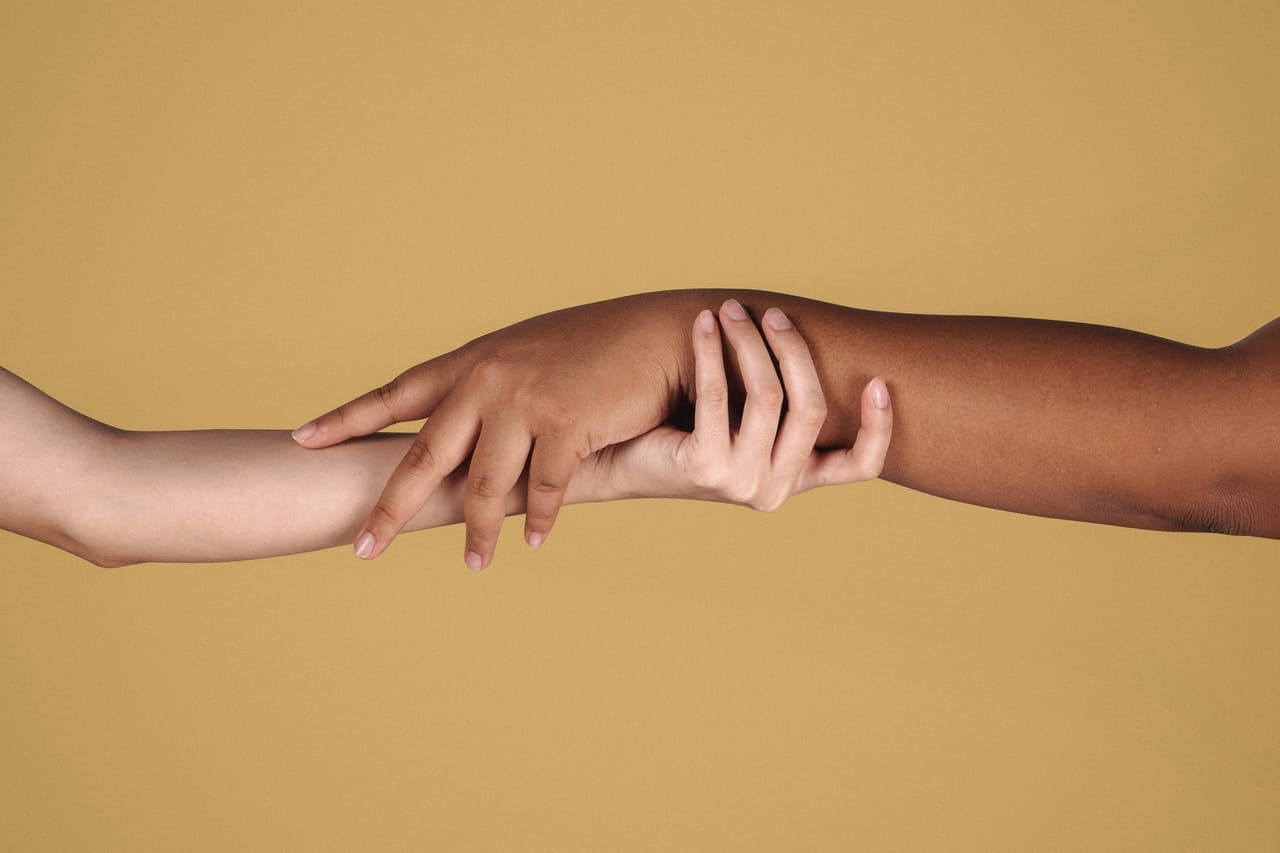 This company's activities are guided by its core values.
They include:
Respect. The company treats its stakeholders, including customers and employees, with respect.
Integrity. Lowe's is accountable for its actions and the quality of its products; employees take ownership and responsibility for any consequences.
Customer focus. This company recognizes that satisfying customers is fundamental to business success; it is committed to delighting them with superior service, selection, convenience, and price.
Teamwork. It values fellow employees as important contributors to helping customers and encourages them to work collaboratively.
Excellence. Lowe's seeks continuous improvement in its performance by encouraging employees to pursue excellence in both individual and teamwork.
Growth. The company builds on its strengths, repeatedly challenges itself to improve its competitive position, and recognizes the need for change.
Lowe's Sales Associate Job Description
A sales associate at Lowe's is responsible for assisting customers with their purchases in the store. When you apply, you must keep in mind this position requires a variety of skills, including an eye for detail and customer service-mindedness.
You are responsible for stocking shelves, setting up displays, assisting store patrons with exceptional customer service, and maintaining an organized, clean work environment.
You need to have organizational skills, and the ability to solve problems, and you have to be able to work under pressure and be good at following directions. In this job, you also need to be able to perform physical labor such as lifting and climbing ladders.
You will also want to make sure you are flexible with your schedule. The physical demands include standing for 8 hours. The strength required is the ability to lift 40 lbs. A high school diploma or equivalent is preferred for this position, but it is not a requirement.
Lowe's Cashier Job Description
A cashier at Lowe's handles all the monetary transactions within the store. In addition, this worker has to stock all products on shelves and maintain a clean register area.
A typical day for a cashier at this company starts by opening registers and greeting customers at the entrance of the store. From there, a cashier will oftentimes walk through aisles of any given department, pick up any items that need restocking and place them on a cart.
After the carts are full, cashiers will go back to their respective departments and restock items as necessary.
Other Cashier Responsibilities
Throughout the day, a cashier scans barcodes of goods at checkout to ring up purchases, accepts card payments from customers, and makes a change when needed. The cashier is also responsible for cleaning up after customers and maintaining a neat and orderly cashier station.
A Lowe's cashier is typically an entry-level position which often leads to promotion. To land this position, candidates must be able to work in a fast-paced environment and have great customer service skills. It is very helpful if you have previous retail experience but not necessarily a requirement.
There are no major educational requirements to be a cashier at this company, and a high school diploma is usually enough to get the position. Other positions may require you to have completed some college courses or have extensive experience in retail, but this one can be purely an entry-level opportunity.
A background check may also be done before hiring, and if you have any felonies on your record, it may be difficult to get hired.
Lowe's MST Job Description
Merchandising service team jobs at Lowe's have the responsibility for all the merchandise on display in stores. These employees are expected to work hard to ensure that every customer has a great shopping experience, all while delivering positive results on sales goals.
As an MST, you are responsible for making sure each department looks its best by making sure all products are displayed correctly and stored neatly. You'll have to create a smooth shopping experience and interact with customers to provide helpful product information while making sure the customer leaves with the right products.
Certain Skills are a Major Plus
The skills required for the MST position includes:
Strong time management and organizational skills to ensure that all tasks are completed on time
Ability to work independently and be flexible with hours worked
Detailed-oriented with excellent math skills to get inventory right
Team player who enjoys working with others in a fun, positive environment
Lowe's Lot Associate Job Description
Lot associates at Lowe's are responsible for collecting carts, helping out in loading, cleaning the stores, and assisting customers around the store. One must be an active listener, communicate effectively with customers, use proper judgment when making decisions, and follow verbal and nonverbal instructions.
The qualifications needed to become a lot associate include preferably having a high-school diploma or equivalent (but not necessary), the ability to work a flexible schedule, a minimum age of 18, and must be able to lift a minimum of 40 lbs.
Lowe's Customer Service Job Description
Customer service associates at Lowe's can expect to assist customers by:
Answering questions about the store's products and services
Assisting with returns and exchanges
Accepting payments and operating cash registers
Stocking shelves
Cleaning up after customers in the return lines or fitting rooms
Keeping other staff informed of stock levels at different areas around the store
Customer service associates must be able to work a flexible schedule, including nights and weekends. They may also have to help train new employees.
Most hours are spent on the sales floor or outdoors in the parking lot helping customers find their way around the store. Most Lowe's stores prefer customer service applicants to have a high school diploma or equivalent.
Communication is Key for Customer Service
In this position, must be able to communicate well with others, including supervisors and co-workers. Candidates should be friendly and enthusiastic with good computer skills, as many companies use advanced software programs for inventory control.
Employers primarily look for people who are team players, are reliable, and are willing to commit to their work. Customer service skills are critical in this position, including the ability to remain calm under pressure and handle stressful situations with courtesy and tact.
Lowe's Overnight Stocker Job Description
An overnight stocker at Lowe's is responsible for stocking items and recording data manually or using a computer.
An overnight stocker has a variety of tasks, which may include:
Restocking shelves and displays to ensure that all items are accounted for during the shift
Cleaning displays
Picking up shipments from receiving areas and placing them in designated areas within or outside the store
Checking for correct product placement and pricing
Data entry using computer
An overnight stocker is required to have good customer service skills, since they are the first thing customers see when they enter Lowe's. A lot of physical work must be done to make sure that products are easy to find and products are priced correctly.
Knowledge of data entry functions and cleaning items is helpful for an overnight stocker. Hours of operation can vary depending on the season and holiday schedule.
Lowe's Service Manager Job Description
Service managers at Lowe's have several responsibilities. They are responsible for training, coaching, mentoring, and overseeing customer service associates in their area. They also take responsibility for overseeing the service technicians, and resolving customer issues.
A Lowe's service manager is a leader who makes sure customers have a great experience. They make sure that customer needs are met, and guide their company associates to offer solutions to their problems.
Service managers also monitor each associate's performance. If an issue arises, and they cannot resolve it at their level, they notify upper management as soon as possible.
These employees are in charge of the day-to-day operations in their departments, which is why they must have an understanding of how each department works. The service manager sets performance standards for customer service associates, service technicians, and other employees in their department.
They make sure that all policies are followed, including safety procedures, emergency procedures, and labor laws. These workers also develop a plan for recruiting new employees in their department. Additionally, they have to make sure that all tools and equipment are working properly, including the computers.
Lowe's Assistant Store Manager Job Description
Assistant store managers play a very significant role in this company. They do that by anticipating the flow of customers and the demand for work. They identify and redirect schedules and efforts to make sure there is proper coverage and reorganize the workforce to improve efficiency and productivity.
These supervisors are responsible for keeping records on employee attendance, assignments, and training. They direct employees in the performance of tasks, implement Lowe's policies and procedures by communicating effectively with them.
This position also requires employees to assign responsibilities to staff that are under their supervision. The job description for this position requires being a role model, and they have to provide coaching and feedback on the employee's job performance while ensuring the quality of service levels.
Assistant managers also supervise all staff in housekeeping, maintenance, and safety of the store. They ensure that there is no broken equipment or any work left unfinished from previous shifts, so they can effectively maintain the efficiency and cleanliness of the store.
These supervisors will also work with other managers to determine staffing schedules, projecting labor needs for each shift every week. They are accountable for staffs compliance with the safety and security policies of Lowe's that ensures protection for employees, customers, and inventory. In addition, they'll calculate payroll by tracking attendance records and hours worked by employees every week.
Lowe's Store Manager Job Description
A store manager at Lowe's is a very critical position. He or she is responsible for the management and supervision of the daily activities of a retail store. A successful manager must be a great leader with good communication skills and should have the ability to delegate tasks and motivate staff members toward company goals.
The overall store operations they oversee include the safety of workers, expenses, security, compliance, merchandising standards, and customer service.
A store manager must have a certain set of skills to achieve all of these objectives. The most important attributes include the following:
Must be customer service oriented
Have excellent leadership skills
Possess supervisory qualities to lead and manage the store department heads and staff members toward achieving performance goals
Be able to work under pressure, be detail-oriented, organized, and goal-oriented
Have exceptional communication skills and be able to lead the staff members during meetings with clear instructions
The ability to give feedback on the job performance of department heads, motivate them to improve their skills, and monitor their progress toward achieving goals for each shift
Keep a record of inventory levels of all products and ensure that the minimal and optimal levels are maintained
Make sure all products meet the company's merchandising standards for appearance, quality, and pricing
Monitor workers, so they do not overstock items to increase sales volume at the cost of profits
Manage all expenses incurred in running a store (i.e., payroll, benefits and payroll taxes, utilities, and repairs)
Report to the regional manager or district manager any expenses over budget
Monitor and control staff productivity and efficiency,and make sure each worker has sufficient work to avoid excessive idle time and useless activity
Conduct regular safety inspections of equipment, vehicles, and store premises, and be responsible for conducting first aid and other safety training
Understand the company's computerized inventory control system (including receiving, put away/stocking, receiving orders) and make sure it is used effectively to minimize theft
Is Lowe's a good company to work for?
Lowe's gets good ratings from past and present workers in the categories of compensation, benefits, work/life balance, and company culture. 
Whether it's a good company to work for depends on many things that are personal to you as the individual. For many people, the answer is 'yes.' For others, the compensation is not enough for the type of work they perform, and they recommend you consider another retail company.
Therefore, conduct your own research by visiting the official careers website and by looking at forums on the Internet that describe in detail what it's like working there.
Featured image courtesy of Tony Webster from Minneapolis, Minnesota, United States, CC BY 2.0, via Wikimedia Commons.