Few entry-level jobs are able to give you the feeling of working in a professional environment like working in a bank. Wells Fargo offers plenty of opportunities for people of all ages.
In this article, I'll explain:
The starting pay
Full-time and part-time hours as well as hourly pay for both
Jobs available in their average pay
How old you have to be to work at Wells Fargo
If Wells Fargo drug test you before hiring
Employee dress code
Can you get hired if you are a felon?
The employee pay schedule
Whether Wells Fargo gives raises
Wells Fargo Pay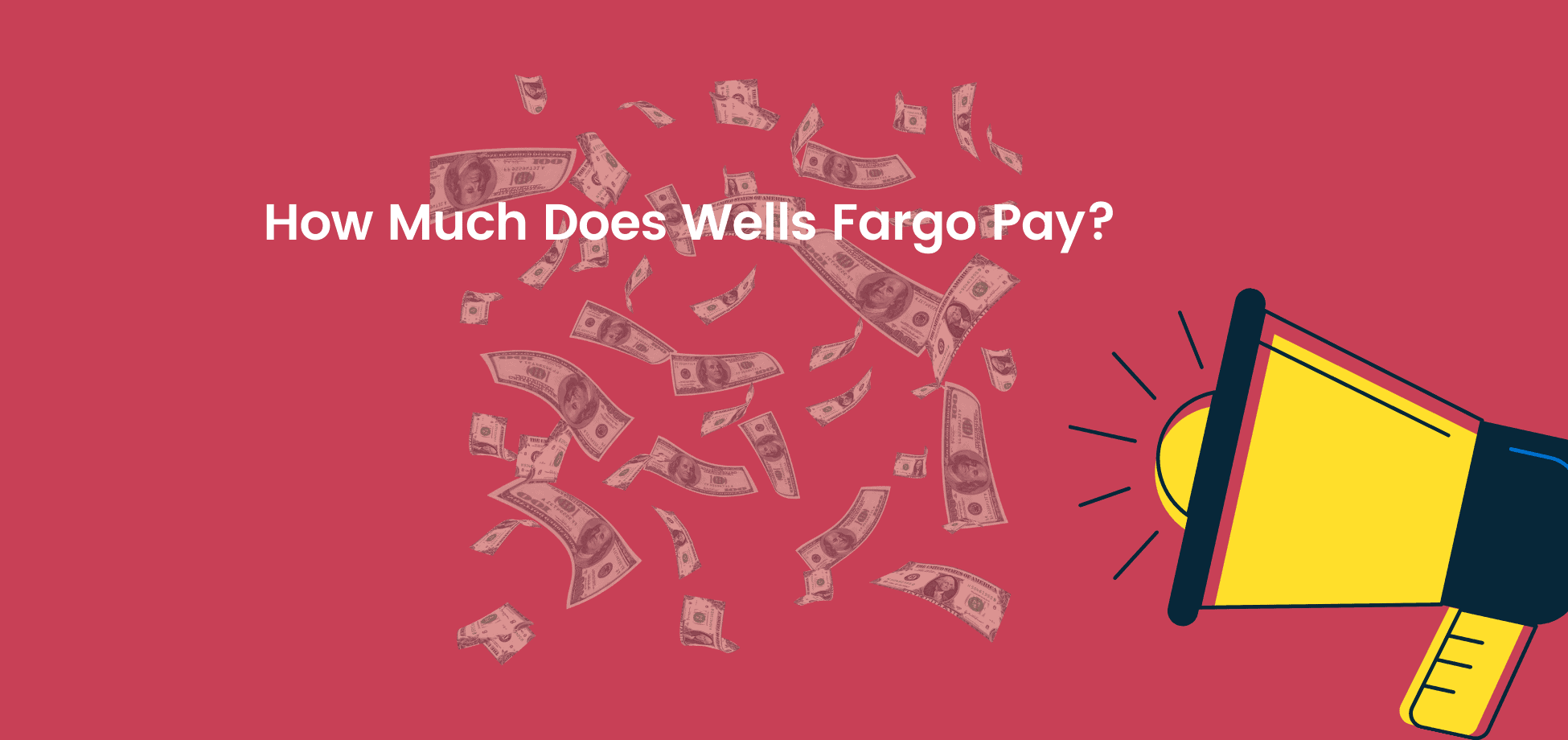 The minimum pay at Wells Fargo is currently between $15 to $20 an hour, depending on the location you choose. In markets where the cost of living is higher than usual such as San Francisco, CA, and New York, NY, the starting pay is $20 an hour.
The trend to continue raising minimum pay across banking institutions is fiercely competitive, so you can expect to continue seeing the minimum pay continue rising over the next few years.
People often wonder what the major differences are between working an entry-level hourly job at a bank versus a similar-paying retail job at a store such as Costco.
Wells Fargo Full-time Hours
A full-time worker at Wells Fargo receives a minimum of 30 hours a week. Depending on your branch location, you can expect to work between 35-40 hours and sometimes more, every week.
Full-time job benefits kick in after you work at least 30 days and average at least 30 hours a week.
The working hours at the branches are typically:
8 AM to 5 PM
9 AM to 5 or 6 PM
10 AM to 7 PM
Wells Fargo Part-time Teller Pay
For this position as a part-time worker, you will be making a minimum of $15 an hour. If you have your sights set on getting hired eventually as a full-time staff member, you can increase your chances to do it quickly by working hard and proving you are dependable.
Here are some things you can do to become a full-time worker as quickly as possible:
Get to work at least 15 minutes early every day
Be courteous and friendly all the time to everyone you come into contact with
Show professionalism in the way you dress and carry yourself
Work hard and prove you are a team player
Respect and obey your superiors without giving them an attitude
Prove you are always willing to go the extra mile to accomplish your branch's goals
Part-time Hours at Wells Fargo
As a part-time worker, you are going to receive irregular hours at times. One day you may be scheduled to work from 9 AM to 3 PM and the next, you may be scheduled to come in at 11 AM and leave at 4 PM.
It's important to stay flexible throughout the process until you either get hired full-time if that's what you want, or until you finally get the hours you need for your personal life as a permanent part-time worker.
As a part-timer, you'll get a maximum of 29 hours of work every week but it usually averages around 20 to 25 hours. By working hard and communicating with your superiors, you may eventually be able to get the right amount of working hours you are looking for.
Teller Pay at Wells Fargo
You will start out at a minimum of $15 an hour and it's usually a little higher, depending on the location of your branch. Assuming you work an average of 40 hours a week and a few overtime hours during the course of a year, you can make approximately $33,550 a year in salary.
Keep in mind, this is a very stressful job that requires much attention to detail. There is a huge responsibility that comes with handling large sums of cash for this position.
Wells Fargo Banker Salary
A personal banker at Wells Fargo can make anywhere between $40,500 to 69,300 a year in salary.  
A major plus that employees talk about frequently is how there is room to grow within the company when you work in this position.
Other positives they talk about are how they work in a relatively stress-free environment and that management appreciates them.
Wells Fargo Home Mortgage Consultant Salary
Currently, the average salary for this position is approximately $43,200 a year. This is below the amount expected nationally for this position.
There are many positive aspects to talk about with a career in this field at Wells Fargo. Employees say the company offers great support, tools, benefits, and good management. The biggest complaint is the lack of appropriate pay for this type of position.
Wells Fargo Branch Manager Salary
The average salary for a branch manager at Wells Fargo is approximately $66,300 a year. The salaries can range from about $46,000 to $109,500 a year.
The most positive aspect of working at this position at this company appears to be the opportunity to advance as well as the excellent support from management.
Minimum Age
As with just about every banking job in the country, you have to be 18 years old to be able to apply at Wells Fargo. Preferably, this company would like someone with at least a high school education and in the process of continuing their studies.
This is a great part-time entry-level job for a college student. Wells Fargo employs many high school graduates who are working part-time for them while attending college.
Is there a drug test?
This company generally does not drug test you for entry-level jobs before hiring you. However, this differs between branches across the United States. 
Additionally, salaried employees can generally expect a thorough background check as well as a drug test before they are hired.
Dress Code for Employees
If you are working at a branch, you have to dress professionally or show up in business casual wear. Every branch is different, so consult with your management team after you are hired so there are no surprises when you show up for your first day at work.
In some branches, you are allowed to dress in jeans on casual Fridays. If you're working at the call center, you can dress casually as long as you don't wear jeans or open-toed shoes.
Does Wells Fargo Hire Felons?
Generally, Wells Fargo will not hire you if you have a past felony conviction. The reasons are clear because of the type of work involved but you should also know that banks are starting to change their views on hiring felons.
It helps if your felony past has nothing to do with any type of crime that would potentially label you as a financial risk. For example, a felon with a robbery or felony theft past would probably not have any chance of getting hired while someone with a crime that didn't involve anything of monetary value may have a chance.
It is possible to apply at Wells Fargo and be hired with a felony past but the chances are very slim.
Wells Fargo Employee Pay Schedule
You get paid biweekly on a Friday unless there is a holiday that interrupts the pay date. In this case, you would get paid just before the holiday.
Employees who are paid at an hourly rate and considered non-exempt have to fill out timesheets correctly so they can receive the proper pay.
You will be paid either by check or a direct deposit. It is recommended that you get a direct deposit through a free (for employees) Wells Fargo checking account.
Pay Raises
Wells Fargo employees report they receive a 1% to 3% raise in March of every year. Some of these raises are automatically based on the available money distributed by each department and agreed upon by management. Other raises are based on merit.
The company also gives bonuses. For example, salaried employees making less than $100,000 a year can make somewhere along the lines of 6% to 10%. For those making over $150,000 a year, you can expect to make somewhere between 25% to 35% in bonuses.