KFC, formerly known as Kentucky Fried Chicken, is one of the most popular fast-food restaurant chains in the U.S. that specializes in fried chicken. Use these KFC job descriptions to help you decide which job to choose and how to develop a successful career path with this company.
KFC is highly successful in the business of selling chickens, due to its secret recipes and methods of specific cooking times and temperatures to ensure quality standards. It was founded in 1930 by Colonel Harland Sanders, who developed his method for frying chicken after years of trial and error.
KFC Job Requirements
There are certain requirements for becoming a KFC worker. They include:
The ability to lift 5 pounds regularly, and up to 50 pounds at some locations
Frequent standing (up to 4 hours), and occasionally running, climbing ladders, and balancing
The ability to see the customer's face and be heard by them through a headset with a fairly loud noise (a regular conversational tone is often too soft for customers to hear, due to the music and cooks yelling in the kitchen)
A high school diploma or GED is preferred, but only motivation and enthusiasm to work is also acceptable
Computer literacy, to understand the POS system in the front end
Ability to do basic math and solve problems (customers often make specific requests for their orders, especially any substitutions or alterations they may want on the menu items)
Knowledge of food safety and sanitation rules, as some employees, will be expected to prepare food if no one else is available
You must be 16 years old to work in most states, with parental consent (some jobs require workers to be age 18 or older before beginning employment)
Preferably, job applicants must possess classic fast-food skills like handling money and working the cash register if they are working the front end. They must be able to refill food items when needed, fill drink cups quickly and correctly (when working in the drink area), and have an ability to work quickly but still accurately when working in the kitchen.
These requirements ensure that the people working at KFC are physically and mentally capable of doing their job well.
Related Posts
What are the KFC core values?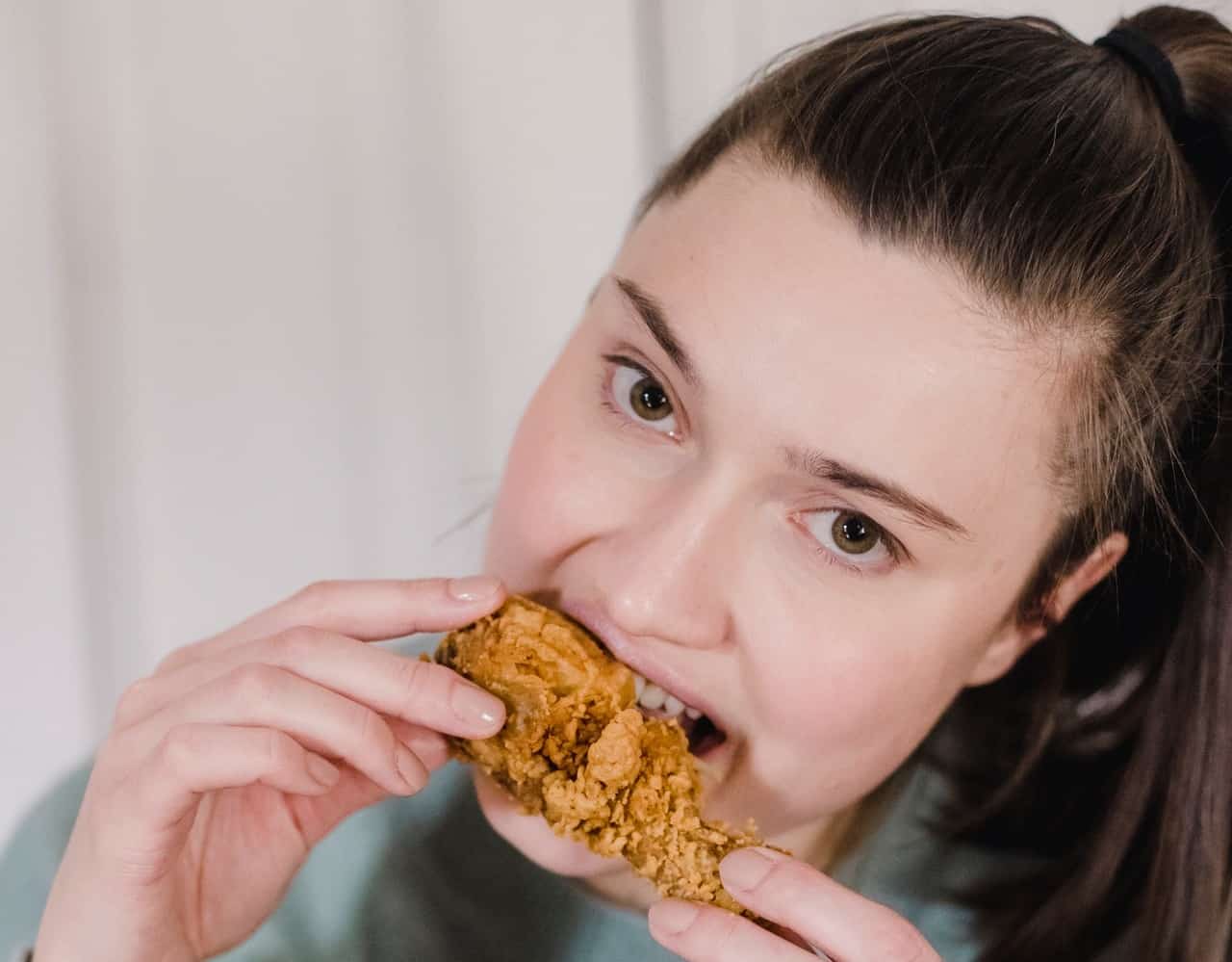 KFC operates under core values that have led to a healthy and strong corporate culture that is reflected in the company's success. The core values are as follows:
Be your best self
Make a difference
Have some fun
The KFC community believes that only if the highest quality of food is served can people be satisfied with their meal experience. Therefore, every dish must use freshly prepared ingredients, many of which are locally sourced. KFC's insistence on using chicken raised without the use of hormones or steroids provides guests with an important quality that they value.
The company has made it a point to clearly show that they operate under high standards of integrity for themselves and their suppliers by implementing ethical policies throughout the business. Furthermore, ethical practices in local communities are upheld by the company to maintain a harmonious bond within society.
Since KFC understands that people will only return for their food if they feel comfortable in doing so, they have consistently worked to create a compassionate relationship with their guests and the wider community. KFC has been known to initiate charitable campaigns such as the 'KFC bucket', which has gained widespread popularity.
Innovation is present in all aspects of the company, from restaurants to menus and product development. The company constantly aims to provide guests with new dining experiences through continuously improving its products, services, and restaurants.
KFC Team Member Job Description
A team member at KFC is responsible for doing various tasks concerning customer service, including taking orders, preparing meals, checking customers out at the register, and keeping the store clean. There are generally multiple people working on any given shift because of its fast-paced environment.
The general work hours are early mornings through late nights every day of the week.
A team member also needs to keep in mind that they are representing the company while at work, which is why it's important to remain professional at all times. They also need to be very organized on top of being efficient because everything needs to be done within a short time frame.
Team members must ensure that they are looking presentable when coming into work by wearing their uniform and following the dress code and its regulations. They must always be enthusiastic and ready to work in any given situation because their tasks can change constantly.
A team member will need to ensure that food is served promptly when it's put up on the pick-up counter. These workers also need to keep in mind that the food needs to be made correctly and prepared fresh for each customer.
KFC team members also have to make sure that they thank their customers for coming into KFC, which lets them know how much of an impact they make on the company.
KFC Cashier Job Description
The cashier position at KFC is one of the most important customer service jobs. A cashier is responsible for taking orders, handling money, answering questions about the menu, and providing great customer service.
Cashiers may be responsible for opening or closing their cash register during shifts. They are also responsible for maintaining their assigned station and keeping it clean, stocked, and safe for customers. As a cashier, you might be expected to help prepare food items when needed.
Other responsibilities include the following:
Ability to stock and maintain an assigned station
Operating a cash register and make change
Working in both hot and cold food preparation areas while maintaining proper food handling standards
Strength and stamina are required to move large, heavy cases
KFC Cook Job Description
A KFC cook's job is to prepare the food that customers are planning to purchase. The cook does this by following a list of fast-food recipes that have been approved by management.
As a cook, you must follow every little detail of these recipes for the food to taste just right. The employer expects no room for errors when cooking, so the cook is expected to follow the recipes exactly to the letter.
He or she cannot improvise or change any ingredients, no matter how much their creative side begs them to do so. The cook needs to have a very keen sense of smell because knowing when the food has been cooked to perfection is an essential part of his or her job. The KFC Cook should also be able to look at how food has been cooked to make sure that it has turned out properly.
This job requires an employee to have a strong work ethic and be able to show up on time. The cook should also be able to stand for long periods during his or her shift, as this is part of the process when preparing food.
A cook at this restaurant needs to pay close attention to his or her surroundings at all times during the shift. This means that he or she should keep a sharp eye on all of the food being prepared at once.
The employee is also responsible for following health and safety guidelines while working in the kitchen, as well as conducting clean-up duties after hours each day. These can include wiping down all surfaces and washing any cooking utensils.
KFC Shift Manager Job Description
A shift manager at KFC is responsible for ensuring customer satisfaction by motivating and developing their employees, managing stock levels, and maintaining thorough knowledge of food preparation procedures.
These shift managers are critical to the operations of each restaurant they oversee due to the unique responsibility that sets them apart from other management positions at fast-food restaurants. He or she should also provide coaching and mentorship services to the new employees.
A shift manager at KFC is responsible for ensuring customer satisfaction by motivating and developing their employees, managing stock levels, and maintaining thorough knowledge of food preparation procedures. They also implement shift plans, coordinate the actions of staff within the restaurant, maximize sales and facilitate customer service.
KFC Assistant Manager Job Description
An assistant manager at KFC is responsible for implementing workflow as guided by the general manager, maintaining restaurant cleanliness, and ensuring employee safety. Other qualifications include:
The ability to work in both a team environment and independently
Communicating well with coworkers and customers
Having basic math skills for ordering supplies, inventory management, and setting prices on products served at the restaurant
Being computer-literate because he/she will be inputting orders into the Point of Sale (POS) system to track inventory, record cash transactions, and enter other data related to daily business
Performing stock checks
Completing monthly ordering tasks according to guidelines set forth by company procedure
Assisting with training staff on new products or safety issues
Ensuring customer satisfaction while running food deliveries for drive-thru customers
Greeting walk-in customers
Supervising employees and completing many other tasks
KFC Manager Job Description
The primary responsibility of a KFC manager is to oversee operations at a KFC restaurant. In this process, this employee must mentor and guide his or her assistant and shift managers. The right employee for this position will also ensure that the food meets company standards and is appropriately delivered to customers.
The manager also needs to follow through on any promotions or special offers that are a part of a chain's marketing strategy. He or she must be able to work under pressure, as well as with other managers at their level, to complete tasks in a timely fashion.
Most franchise owners are very selective when it comes to the managers they choose for their location. Therefore, you need to come well-prepared and demonstrate you are qualified for the position.
Is KFC a good place to work?
Working at KFC can get a little hectic during peak times, but it's generally regarded as a pleasant atmosphere to work in. Additionally, many workers rate the work/life balance pretty high because management usually tries to accommodate everyone's work schedule around their personal lives.
Employees are very supportive of each other. They also have some perks at most locations which include free meals, uniforms, and being able to take home leftovers that are still good.
The free meals are very helpful because many people work late night shifts without any breaks for food. KFC is a big company with recognition in the community as well as awards earned for its food and restaurants.
What happens at KFC orientation?
The orientation program involves a trainer who gives an overview of the company and the job. It also involves a tour of KFC's facilities, food preparation process, and other general things you will need to know to be able to work there.
At orientation, a trainer also provides a brief history of KFC in addition to going over the company's values and mission statement. Additionally, it's important to know you will only go through this paid orientation once you are hired.
Do KFC employees get a discount?
Many KFC employees who don't get free food at their location can usually get 20%- 25% off any order at their restaurant. This discount does not usually apply at KFC-Kiosks such as those in gas stations.
Usually, employers at this company will let you know if there is free food or a discount before you are hired because it's a great selling point to attract workers.
KFC offers employment opportunities with fairness, and anybody who qualifies gets the job. Though it is a good company to work for, KFC's hiring process can take up to two weeks before new hires find out if they made the cut.
If you do get employed, you can expect a fun, social work environment where the company values its workers.
Featured image courtesy of Vojtasekd, CC BY-SA 4.0, via Wikimedia Commons.