For animal lovers looking for a retail job, it's hard to think of anything better than to fill out a PetSmart job application online to try to get hired. As you will see in this article, there is plenty to be excited about if you can picture yourself working in a pet store.
You will see what PetSmart is all about as a company, the most common jobs available, what each position pays, the minimum age to work, the background check, if they hire felons, and the interview process.
PetSmart History
Let's take a look at the history of PetSmart to give you a better idea of the type of company you would be joining forces with.
PetSmart stores are scattered all across the country with over 1500 physical stores. As a result, they have a bunch of employment opportunities across several fields that you may be qualified for.
Due to the expansive network of stores, this company is constantly hiring new employees, and they provide an environment conducive for career growth. They offer just about all the necessary benefits and resources that will help you achieve your goals.
Every store associate is mentored by an individual from an individual development plan (IDP). This makes it easy to acquire the necessary skills and knowledge for career development. Store associates also work directly with the animals to foster a connection between pets and the owners.
How Many Stores Does PetSmart Have?
The associates working here are tasked with the responsibility of bringing pets closer to their owners and ensuring they live a fun and fulfilling life together. This is at the core of its vision for the customers and it trickles down into the way the associates support and give back to the community.
At PetSmart, over 55,000 associates are currently engaged in over 1500 stores across the United States, Canada, and Puerto Rico. It also has over 200 in-store dog boarding facilities.
This retail chain offers a wide variety of budget-friendly pet food and products. There are also services such as dog training, grooming, pet boarding, and adoption.
In collaboration with other nonprofits, it invites more than 3500 animal welfare organizations to bring pets that are looking to get adopted and find a "forever home." Through these initiatives, PetSmart has been able to set up over 7.6 million adoptions.
PetSmart Jobs Available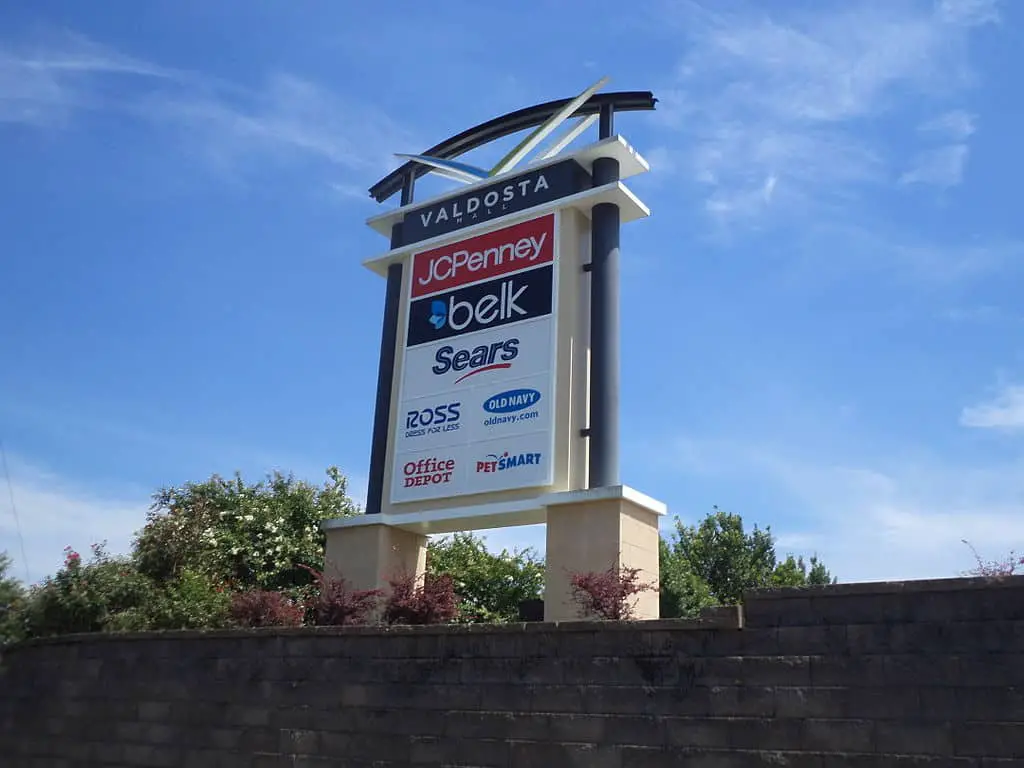 If you look around in your neighborhood, chances are you will have one of these pet retail stores in your area. In a moment, I'll provide a link for you to their careers site so you can look at the jobs available that may interest you.
In the meantime, I've assembled a few of the common positions people apply for.
PetSmart Sales Associate
PetSmart sales associates are trained in customer service and they're also positioned to mingle with customers and create connections between the pets and the owners. Your job is to make customers feel welcomed and make their shopping process as smooth as possible.
You are to make sure customers find everything they need. You will also be in charge of the safety of all pets in the store.
Before they get their forever homes, you are in charge of their welfare and you must take care of them as though they were your pets. This will help you communicate the needs of the pets to the customers who eventually come in to buy them or adopt them.
You will also be integral to the merchandising and inventory management to be better equipped to help pet owners find everything they need. The pay averages around $11.50 an hour after gaining a couple of years of experience.
PetSmart Stocker Jobs
As a stocker, your responsibilities include:
Making sure the shelves are stocked with the necessary products
Unboxing and sorting out of merchandise from cartons and pallets
Setting up and displaying advertisements and price signs
Assisting customers in finding everything they need
Maintenance of cases, shelves, and isles
You will be expected to do some moderate lifting, so keep this in mind before you apply. This job is entry-level, so no experience is required. It helps to have a high school diploma or its equivalent in order to get hired.
The average pay for this position is approximately $11 an hour.
Fill out a PetSmart Job Application Online to Become a Groomer Trainee
This company offers training programs that will give you the required skills and knowledge to set you up for success. As a PetSmart groomer trainee, you can expect to gain plenty of experience as an experienced groomer teaches you to bathe and groom pets until you can do it on your own.
Here's how it works:
You will become an apprentice. You can get started on your education by getting hands-on experience with the pets. Before customers come in to buy the pets, they are your pets and your number one priority is to get the required certification to handle them.
With the tutelage of the salon leader, you will start your training as a bather and start to learn about breeds and styling. Your job will be to help dogs get comfortable in the salon and help them with styling and grooming.
You will attend the grooming academy. With some hands-on experience under your below, you get access to the free grooming academy. This program lasts 4 weeks and it is valued at over $6000. In this time, you will get all the insight from our experienced academy trainers. You will get an in-depth understanding of breed styling and care. As an added incentive, you also get a free tool kit that is worth over $600.
You become a groomer trainee. With your acquired education and fancy new kit, you can put everything to use in the salon. With the leadership and guidance of experienced groomers, you can then begin to groom different breeds and sizes of dogs.
At this stage, you are a certified stylist and it is time for you to start honing your skill set. You can build relationships with clients, give recommendations of styles, and suggest new services. You will share in the happiness that comes with a pet finding its forever home.
In this position, you will start out at $10 an hour and the average wage is approximately $12 an hour.
PetSmart Pet Trainer
As a PetSmart trainer, you will be put through the pet training instructor accreditation program. This will give you the required training put together by top dog trainers.
Upon completion of this course, you will become a trusted and accredited dog trainer that specializes in dog behavior and therapy.
After this program, you will have become adept at handling pets and after the comprehensive programs, you will:
Teach classes about dog breeds, sizes, and ages
Anchor a discussion on the importance of safety and comfort of pets and their owners
Teach owners how to be patient when training their eager puppy
Help pets through our new therapy training program
Foster stronger bonds with all pets and owners in your class
For this job, you will be earning a little over $12 an hour, on average.
PetSmart Assistant Manager
As a manager in the store, your roles include hiring and training of new associates on everything about PetSmart. You will be tasked with the motivation and engagement of staff to help them build excellent careers and give their best to the company.
You will work with your teams to build strong relationships with pet parents and their pets to make sure they are kept safe.
In collaboration with the store manager, you will work on strategic merchandising initiatives, drive sales, and set the vision and target of the store.
An assistant manager here makes around $22 an hour. This equals approximately $45,760 a year.
PetSmart Store Manager
PetSmart is unique when compared to generic retailers. It goes beyond selling just products. This store offers and provides solutions that ensure families are happy with their pets. Remember, these pets are their family members!
Store managers champion these operations all across the stores and make sure they create an environment of excellence and "customer-centricity."
As a retail store manager, you will be in charge of so many aspects of the store from hiring to training and strategy execution. You will set the standards, vision, and targets of the store. It is not the easiest job in the world but you will come to work every day taking pride knowing that you are making a real impact.
On average, a Petsmart store manager makes about $71,000 a year.
PetSmart Distribution Center Jobs
The distribution centers are made up of a dedicated group of associates that all work together in synchronization to achieve one goal: driving and delivering innovation and solutions to pet parents across the country. Regardless of the role you pick within the distribution team, you will be making many pets happy every day you come to work.
When you work in any of the distribution centers, you will discover fulfilling and exciting ways to achieve your goals. From the resources you need for career growth to every other necessity, you are well-positioned for success and to move up in rank within the company.
With this job, you are entitled to a bunch of benefits and incentives that include rewards of up to $3 per hour for good performance.
The salaries and hourly wages are consistent with store salaries across the board but the average warehouse worker gets paid approximately $15 to $16 per hour.
For a more detailed explanation of starting and average pay at PetSmart, click here.
Other Jobs Available
PetSmart's home office in Phoenix, AR is usually hiring in positions such as:
Real estate
Supply chain marketing
Charities
Merchandising
Call center
Internet technology
Store operations
Finance
If you are fortunate enough to live near the Phoenix home office, you can apply for these positions at the PetSmart careers website.
How to Apply at PetSmart Online
Here's the way to apply, step-by-step:
Step 1: Go to the website and click on the careers
Step 2: Select your preferred job and click
Step 3: Enter your location and then click on the button to show you the results
Step 4: Select one location
Step 5: Review the available job openings and then select the one you wish to apply for
Step 6: Review the job description and requirements. Click on apply now and then start your application
Step 7: If you want to make multiple applications to different locations, select them from the list of options and begin the application
Step 8: Sign in to your account and start to fill out the registration
Step 9: Enter the below information into the form: first and last name, your email address, username, password, and password hint
Step 10: Terms and conditions – Read the pre-application disclosures. Click on "I agree" and then "next"
Step 11: Upload your resume if you have one
Step 12: Enter your personal information: your address, country, city, state, zip code, phone, email address, and social security number
13. Then it will read: "How you heard about the job opportunity" (select from the drop-down list)
14. Submit the required details for the following sections:
15. Review your application and then submit it to complete your application process
Should I Follow Up on My PetSmart Application?
This is something you may find yourself asking due to not receiving any word on the application you submitted after a reasonable time. After your application, you can track the status of your application by logging in to the PetSmart careers website with your username and password.
After you log in, you have to click on the tab marked applications at the top of the page. The tab will take you to a listing of all jobs you've previously applied for and shows you the status and other relevant information for each application.
For further information, you can check personally by calling or visiting the store and talking to the hiring manager.
PetSmart Interview Questions
Getting ready for the interview cannot be stressed enough if you want to get hired quickly. Make sure you dress appropriately and prepare yourself mentally for the actual interview.
A great way to come prepared is to know beforehand, the types of questions they may ask you during this part of the process.
Below are some interview questions that you may be asked:
Tell us about a time when you gained a customer's trust.
How would you convince a customer to buy another item they may need?
If another associate was struggling with a customer to find what they need, how would you help out?
How would you handle an angry customer who wants to return dog food?
A customer can't find an item they bought on their last visit, so how would you help them out?
Talk about a time when you went the extra mile for a customer.
Minimum Age to Work at PetSmart
The minimum required age to work at PetSmart is 18 years old. This is bad news for young people hoping to land a part-time job while they complete their studies while attending high school.
However, there's an obvious reason for this. Employees are entrusted to take care of other people's pets and it's too high of a liability for a worker who is under the age of 18.
You could imagine if something goes wrong with a pet in the care of someone who is not yet an adult. A customer would likely be able to place blame on a worker they perceive as too young to be responsible enough for the safety of their pet.
Does PetSmart drug test and is there a background check?
In the course of your application, you will need to give PetSmart permission to do an employment background check. They will also request a pre-employment drug test before you are considered for any position.
Your offer will be dependent on this test. They will carry out a background check on anyone before a job offer is made.
Remember, you need to answer all questions in the PetSmart job application online truthfully. Once a job is offered, the applicant will be required to consent to the background check. This check will typically take about a week.
Does PetSmart hire felons?
Yes, they do but don't go thinking it's easy!
They will check for any felonies in the past 7 years. The company also looks at the severity of the crime committed and how much time has elapsed since the conviction.
There are a couple of examples from Indeed.com from past and present employees.
Yes. I have 3 felony convictions from 5 years prior, and they offered me a job full time. I'm also in line for a promotion.
Yes, they hire felons. I was told to indicate neither yes nor no but rather "will discuss upon interview". I didn't press it further and no one asked.
Yes, they do. They gave me a job right out of prison, and I was promoted to management within six months.
PetSmart Employee Benefits
Petsmart offers a comprehensive set of benefits for its employees. The following is not a full list but it is a sample of what you get:
medical, dental, and vision
flexible spending account
a matched 401(k)
reimbursement for your tuition
paid time off
vacation days
sick days. 
You also get the following perks:
discounts on services as well as merchandise
50% off of all brands belonging to PetSmart
free training classes for your pets
corporate discounts when you travel, for your cell phones, and for buying computers
Petsmart also offers resources for your lifestyle such as its:
quit smoking program
personal wellness
weight loss programs 
It also offers an employee assistance program which includes:
Counseling
legal assistance
assistance in adoptions