To begin with, the most basic and essential job requirement in all Applebee's job descriptions is that potential candidates must be 18 years and above. Additionally, most Applebee's jobs involve a lot of movement from one place to another for long periods. So, job applicants must be highly energetic to handle their high energy demands.
Candidates must have a high memorizing capacity to memorize orders accurately. They might also have to go through training, which might take up to a week. Most Applebee's restaurant jobs also require candidates to know or learn how to use the computer system. The candidates must also manifest a passion for working for people and be ready to work on night shifts and weekends.
What are Applebee's core values?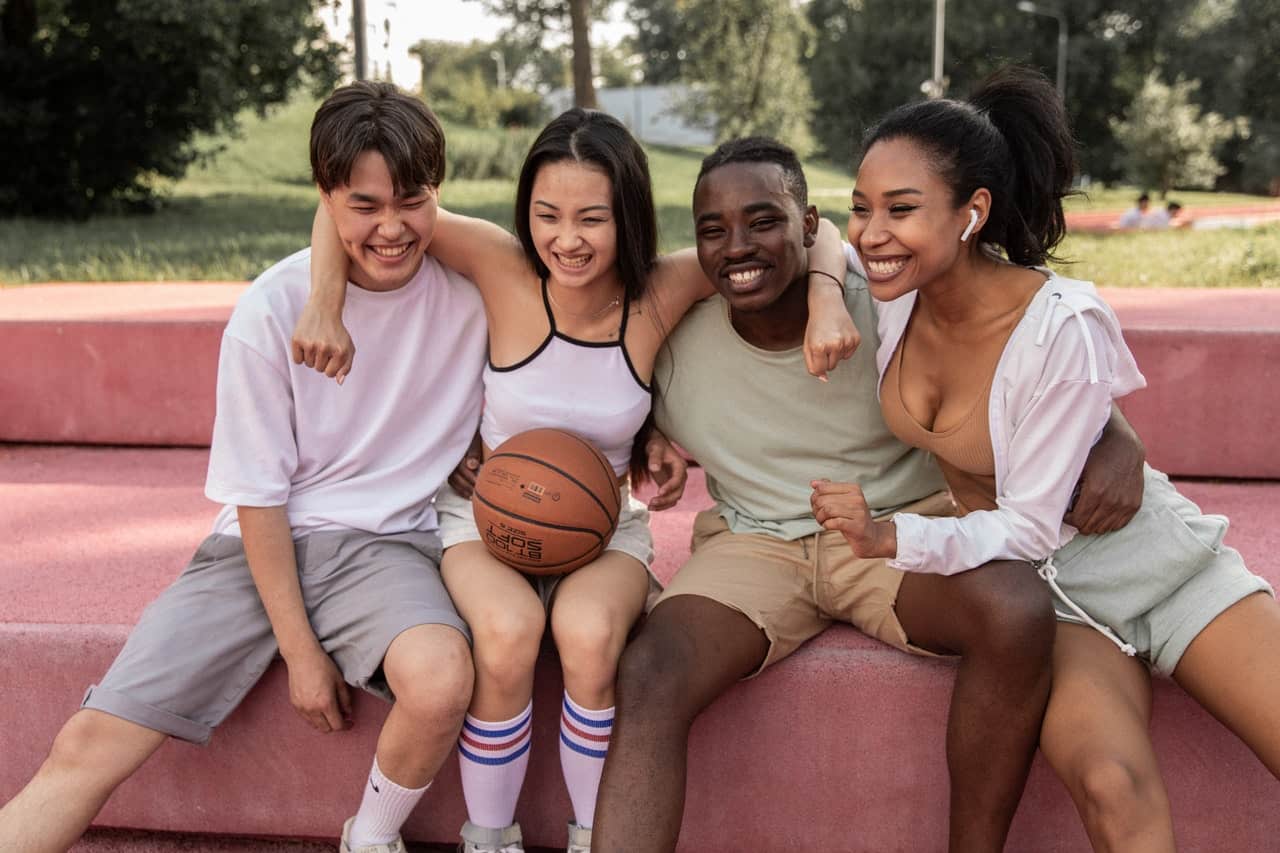 Applebee's core values include the following;
Integrity – Applebee's takes pride in doing the right thing
Excellence – The company boasts of bringing their best to work
Innovation – Everyone is always looking for a better way
Accountability – They take impact personally
Inclusion – Applebee's invites, shares and includes
Trust – Working hard to earn customers' trust in their food service
Community – Always striving to give back to their communities
Applebee's Host Job Description
Applebee's host jobs involve performing multiple duties. So, these jobs include meeting guests, greeting, and showing them where to sit.
It is also the host's job to take and make guests' reservations and answer any questions that they might have about menu items. Hosts also attend to other general inquiries that guests make throughout their stay in the hotel.
They are also responsible for running food, bar-backing, and restaurant cleanliness. Hosts also introduce guests to various deals and their servers. Generally, they stay up front, seat customers, and rotate sections.
Applebee's Server Job Description
The responsibility of a typical Applebee's server is to offer customer service to respective restaurant patrons.
Among the specific job duties of an Applebee's server include:
Taking food and drink orders
Serving food and drinks
Carrying out patron requests
In some Applebee's, servers also help in the kitchen with food preparation
They may also involve themselves with table bussing on the restaurant floors
Applebee's Sanitation Specialist Job Description
The general responsibility of an Applebee's sanitation specialist is to maintain the cleanliness of facilities and all the sanitation equipment. So, they must disinfect and sanitize the restaurant from scrubbing floors and walls to cleaning pipes, lightings, HVAC units, and ductwork.
A sanitation specialist also maintains the cleaning checklist and cleaning supplies stock like chemicals, gloves, and towels.
Applebee's Line Cook Job Description
The following are the duties of an Applebee's line cook:
Maintaining consistent excellence in the general food preparation
Ensuring that cleanliness standards and safety protocols are up to standards during food preparation
Setting up equipment
Verifying the restaurant's daily stock
Preparation of menu items based on the latest recipes
Plate specifications and presentations
Ensuring that all assigned prep work is complete on time
Applebee's Cook Job Description
An Applebee's cook performs the following duties:
Strictly following recipes, including ingredients weighing, measuring, and mixing
Ensuring all the days' ingredients are fresh, and the same applies to final products
Presenting, garnishing, and arranging the final meals
Food preparation like steaming, grilling, baking, and boiling foods like meats, fish, vegetables, and poultry
Applebee's cooks are also responsible for observing cleanliness standards and safety protocols
Applebee's Dishwasher Job Description
At Applebee's, a dishwasher is responsible for maintaining the cleanliness standards of all preparation equipment. In short, they have to clean all prep equipment, glassware, silverware, and dishes. Cleaning should strictly adhere to the sanitation requirements.
Applebee's General Utility Job Description
The primary responsibilities of an Applebee's general utility personnel include execution of duties such as:
Maintaining plate ware, equipment, utensils, and the general kitchen work areas in a sanitary, clean, and orderly state
Assisting in food preparation procedures
Scrapping and pre-rinsing food debris from dirty dishes and placing them in dishwashing machines
Breaking down the cardboard
Applebee's Carside To-Go Job Description
The specific duties of a Carside To-Go Specialist include the following:
Taking customer orders through the phone
Suggestive selling
Ensuring that those responsible for packaging products are doing it accurately
Receiving payments from customers
Counting back change to customers accurately
Applebee's Expo Job Description
At Applebee's, an Expo is primarily responsible for coordinating food flow from the line to the restaurant's floor. Generally, they are the most important link between guests and the kitchen.
The following are additional duties of an Expo:
To garnish hot food
Ensure the correctness of all orders
Loading trays
Plates presentation
Checking out
Stocking and restocking stations
Working in teamwork and executing other side work duties.
Applebee's Shift Supervisor Job Description
The following are the specific duties of an Applebee's shift supervisor;
Coordinating the restaurant's daily operations during a shift
Maintaining consistent positive guest experiences and high productivity throughout the shift
Reporting any issue to the production supervisor or shift manager
Assigning tasks to junior employees
Conducting performance reviews
Monitoring and recording workers' work habits and ensuring timely completion of assigned tasks
Applebee's Assistant Manager Job Description
The assistant manager experiences lots of face time with employees and guests at Applebee's. These workers act as quality control by training employees on adherence to company policies to achieve customer satisfaction.
So, the assistant manager is responsible for overseeing services, resolving issues, and covering the manager when working on other projects or off duty.
The key responsibilities of an Applebee's assistant manager include tasks like:
Assisting the manager manage the restaurant's business segment operations like service and staffing
Helping the manager in controlling costs and optimizing profits through P&L statements
Scheduling maintenance appropriately
Reporting all meetings
Ensuring a safe and healthy environment for staff and guests through full adherence to sanitation and safety standards
Supervising current employees and training new ones for consistent provision of excellent service
Applebee's Manager Job Description
Typically, an Applebee's manager is responsible for multiple tasks, including hiring, training, and scheduling workers. It is also the responsibility of the manager to resolve conflicts, delegate work and generally oversee the restaurant's operations.
The following are the other essential job duties of an Applebee's manager:
Communicating with representatives from the corporate offices
Filling out paperwork
Placing inventory orders
Being a team leader in back-of-house and front-of-house groups
Measuring guests' satisfaction and exceeding their expectations
Is Applebee's a good place to work?
According to employees' 16.6K reviews on Indeed.com, Applebee's has an average rating of 3.5 out of the possible five stars. This rating is an indication that Applebee's is a good employer.
Employees also say the place consists of a fast-paced environment with excellent advancement potential. They also cite flexible schedules that are convenient to all employees.
Additionally, other employees say there is much unity among employees, saying that it is like one big family that cares for their welfare. The management also supports all employees equally and helps when there is a need to give a helping hand.
What is Applebee's Orientation like?
Applebee's orientation mainly involves watching videos and then answering a set of questions. According to some current employees, the orientation into the company is thorough and gives you a good understanding of how to perform your job.
It takes around three days for new employees to complete orientation. A day's orientation lasts for approximately four to five hours at a time. The suitable dress code for such an orientation includes a white collared shirt, black shoes, and black slacks.
Is there an Applebee's employee discount?
Applebee's employees enjoy discounts such as free lunch and snacks.
Other benefits that the employees get from the company include:
Vision insurance
Health insurance
Life insurance
Paid time off
There are other unique benefits in wellness and health categories, and you can visit Indeed.com to see what employees say about these perks.
Featured image courtesy of Anthony92931, CC BY-SA 3.0, via Wikimedia Commons.