Culver offers job descriptions for a variety of roles, and they are a great resource for people who want to apply and get hired as quickly as possible. The descriptions detail what people in each position do on a daily basis and allow applicants to see if they're a good fit for the company.
Culver's Job Requirements
To get hired at Culver, you need to be a self-starter with the ability to work independently. You need to be able to take initiative and execute without supervision. You also need to be an excellent communicator and enjoy working with others.
Applicants can actually be just 14 years old in some areas to get hired at Culver's. However, the company generally prefers to hire those who are 16 and older.
There are no educational requirements to get hired at this casual fast-food chain. With that said, if you're eventually going after a management position, a bachelor's degree and beyond will give you an advantage over other job applicants.
Culver's Core Values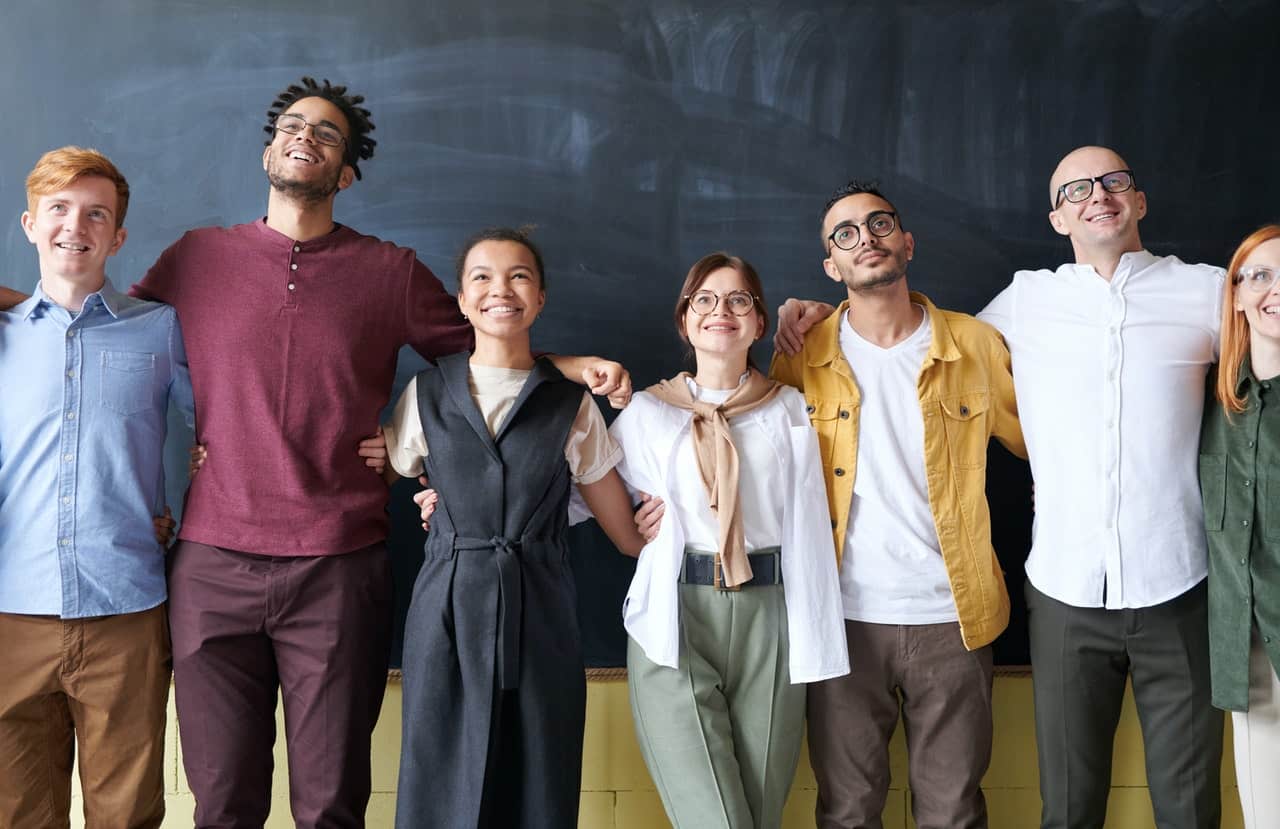 There are three core values at Culver's:
They Put People First
The founders of this company knew the best restaurants relied on good staff, and by making employees feel like a part of the family.
They Celebrate Their Guests
They've always tried to make guests feel like they are guests in the Culver's home, so they can relax knowing how much the company cares.
Lead By Example
These days, restaurants have more hands-on owners/operators. Not only does this lead to better output, but it also shows ownership of the restaurant and will inspire any customers that pass by.
Culver's Crew Member Job Description
The primary responsibility of a crew member at Culver's is to provide world-class customer service by taking orders, preparing food, and serving food to customers. In addition, crew members are responsible for maintaining the restaurant by cleaning tables, filling condiment containers, and keeping the dining room and kitchen clean.
Other responsibilities:
Serve food to customers and keep them informed of their order status
Assist with cooking or other tasks as needed
Keep the kitchen stocked with necessary supplies like napkins, straws, condiments, silverware, beverages, etc.
Maintain a friendly demeanor at all times
Ensure there's a safe working environment for guests and crew members alike
Follow all policies and procedures set by Culver's management team
Culver's Cashier Job Description
The Culver's cashier is responsible for assisting customers with their orders and providing excellent customer service to all guests. The position includes cashiering, food preparation, and other duties as assigned.
Other responsibilities:
Ensuring a clean and safe work environment by maintaining a clean restaurant
Greeting all guests with a smile and friendly attitude
Processing transactions at the register for cash, credit cards, or debit cards
Preparing food and beverages according to the Culver's recipe specifications
Assisting in the maintenance of inventory levels in the restaurant by stocking shelves and cleaning up spills
Culver's Cook Job Description
The Culver's cook is responsible for preparing and cooking fresh food in a timely manner. This includes cooking and serving quality food that is both delicious and healthy. The cook also cleans the work area and kitchen equipment after each shift.
Other duties and responsibilities:
Prepare food in the kitchen by following recipes, operating equipment, and following food safety standards
Ensure that all kitchen supplies are at the appropriate levels and that garbage is properly disposed of
Maintain a clean work environment by cleaning equipment, utensils, and floors
Follow all safety protocols when using cooking equipment or handling food
Maintain knowledge of Culver's menu and ingredients
At times, operate the cash register or perform other duties as assigned by management
Follow all company policies and procedures
Culver's Shift Leader Job Description
The shift leader is responsible for managing the successful operation of the restaurant. He or she is responsible for overseeing the restaurant during their shift, ensuring that all staff members are doing their job to standard, and monitoring inventory, food quality, and customer service.
Other duties include:
Communicate with other Culver's staff in order to maintain a high-quality guest experience
Greet customers with a smile at the front door and throughout the restaurant
Take orders from guests and relay them to the kitchen to be prepared
Ensure guests have a pleasant dining experience by being attentive and courteous at all times
Maintain a clean eating space by wiping down tables, removing trash, and clearing dirty dishes from tables
Keep up with food production by checking inventory levels and reordering supplies as needed
Answer questions about menu items, beverages, promotions, or other company information from guests
Compile reports on customer feedback or comments for management review
Perform any other duties as assigned by management
Culver's Assistant Manager Job Description
The assistant manager is responsible for assisting the Culver's general manager in all aspects of the day-to-day operation of the restaurant, while also being responsible for a designated section of the restaurant. This manager, in conjunction with the GM, is responsible for ensuring that all Culver's standards are met.
Other responsibilities:
Supervise and manage a designated area or station in a Culver's restaurant
Monitor food quality, consistency, and customer service standards
Watch inventory levels and ensure accurate inventory records are kept
Oversee employee scheduling and training to ensure smooth operations
Maintain cleanliness standards throughout the restaurant including restrooms, dining room, kitchen, and drive-thru lane
Ensure that any necessary equipment repairs are completed promptly
Advise management on training needs to meet company goals
Help to develop employees, make the most of their skills and abilities, and provide constructive feedback on their work
Culver's Manager Job Description
Culver's manager is responsible for managing a team of employees and overseeing the daily operations of the restaurant. They are responsible for the overall leadership and management of the restaurant, including overseeing all aspects of food preparation, front-of-house, and back-of-house operations as well as creating a welcoming atmosphere for guests.
Here are other responsibilities:
Maintain a safe and clean environment; enforce company policies; create and maintain a positive work environment
Ensure that health and safety standards are met at all times; monitor kitchen equipment; report any dangerous conditions to supervisors
Maintain accurate records related to sales, inventory, labor costs, etc., as well as produce reports related to these records
Train employees on record keeping procedures
Resolve or escalate any discrepancies or inconsistencies in records or reports
Manages staff in planning, organizing, directing and evaluating daily operations to ensure that the highest standards of quality, guest experience and profitability are maintained
Develops and monitors staffing schedules to meet departmental needs
Assigns duties to staff members in accordance with their abilities and skills
Reviews operations standards and procedures with staff members
Serves as liaison between company management and employees
Conducts performance evaluations of employees
Trains new managers in operations standards and procedures
Is Culver's a good place to work?
When it comes to a good working culture and work/life balance, Culver's is a great place to work. However, when you talk about compensation and benefits, it is below average and needs some work.
If you're looking for a good first job, then Culver's will probably be a good fit for you. If you're looking to make a decent living immediately, you may want to look elsewhere at higher-paying casual fast-food restaurants, such as Chipotle. 
There are great reviews about Chipotle when it comes to all-around categories such as work environment and benefits. For example, this company offers $5,000 in college tuition every year as long as you make an 18-month commitment to working there full-time.
Culver's Orientation
Orientation typically lasts anywhere between 1 and 2 days. If you're in a large enough group, management will sometimes give you a tour of the restaurant and explain policies and procedures.
It's important to wear nice business casual clothing during your orientation, so you can make a good impression on your management. It will also show your professionalism, which, in turn, shows you are serious and motivated about your job.
Culver's Employee Discount
Culver's gives a very generous 50% off meals while employees work their shifts. This is a great perk to have because the average meal is going to cost you between $5 to $10 every day, and this can save you $25-$50 a week.
Featured image courtesy of Corey Coyle, CC BY 3.0, via Wikimedia Commons.