Are you wondering how to get a job at Best Buy? Maybe you're just thinking about how to take the first step. The following information will provide guidance on the best way to apply and tips and tricks on what action you need to take to have the best chance to be hired.
You need to note that Best Buy operates as one of the largest electronics retail dealers all over the world, with over 1,000 locations. The company is a renowned employer, especially for entry-level workers, and continually hires people who are self-motivated and hardworking.
Before rushing into applying for a job here, it is important to know about the company. This will help you understand the kind of jobs they offer as well as the best way to apply for a job opening in your area.
Brief History of Best Buy
Best Buy has its headquarters in Richfield, Minnesota. The company was initially known as Sound of Music. It was founded by Mr. James Wheeler and Mr. Richard M. Schulze in 1966.
Since its establishment, the company has grown spontaneously and now has subsidiaries that include Magnolia Audio Video, Geek Squad, and Pacific. Currently, this company is ranked as one of the largest organizations that deal with the sales of electronics.
Related Posts
Does Best Buy hire at 16?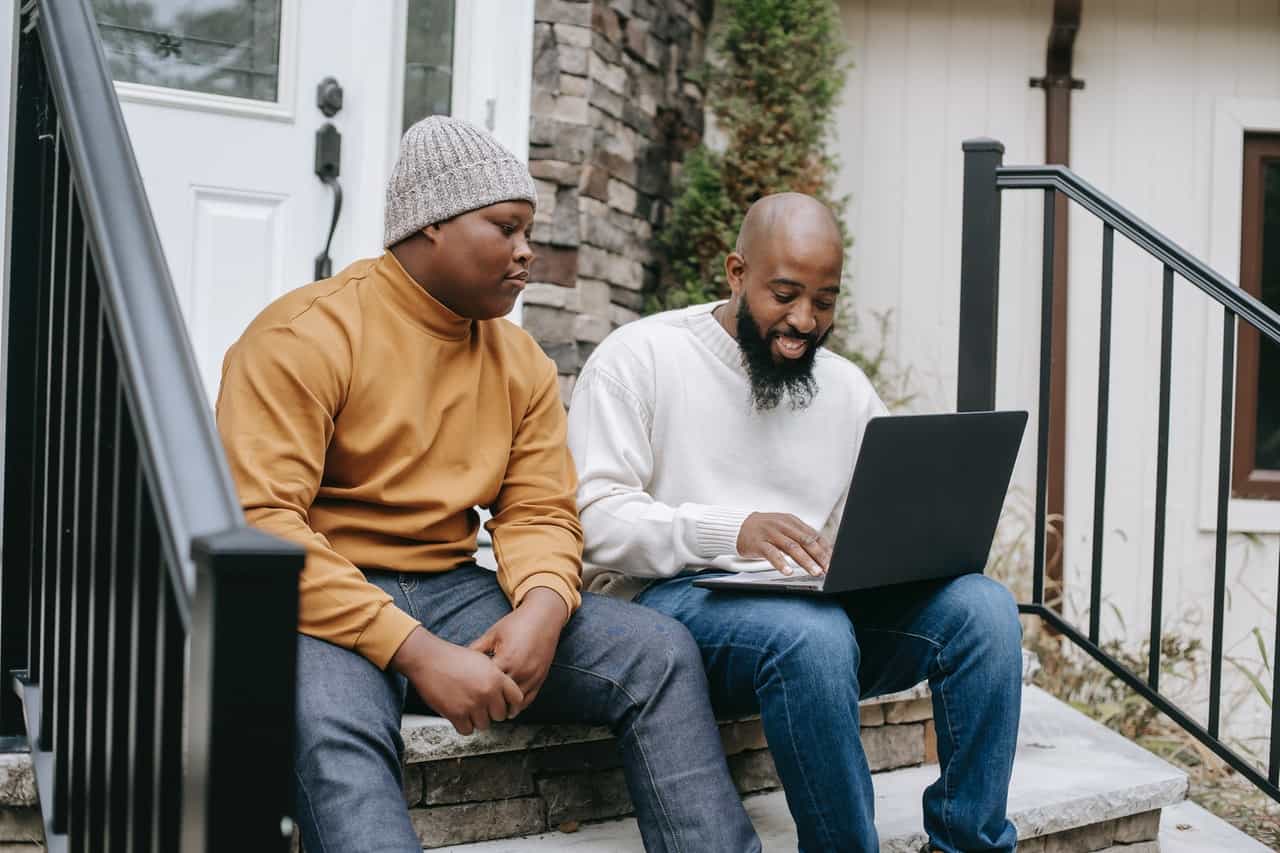 Yes, they do. 16-year-old teens can work entry-level jobs. They can work as car installers where they will be involved in installing GPS, satellite radio, mobile radio, and cellular telephones.
16-year-olds can also work as a cashier, where they will be required to handle customer-related transactions. They can also work in the customer service department, as a sales associate, a warehouse worker, or a computer technician.
Is it hard to get a job at Best Buy?
Getting a job at Best Buy can be quite a challenge. The number of people who apply for a single job opening is quite high. This makes competition for these job openings somewhat difficult.
The way you can get around this is to be as prepared as possible before you begin the application process. This starts with researching everything you can about the company.
Prepare yourself by learning:
The history of Best Buy
Hourly and salaried jobs available
Company culture
What it's like working there from past and present employees
The hourly pay for the position you desire
Benefits offered by the company
How the promotional process works
How to Apply at Best Buy
The application process is done online. You will be required to create a profile with a password if it's your first time applying for a job at this company.
After that, you will fill an application form and submit it through the company's official website page. Take the following steps:
Proceed to visit the company's career site and search for the specific job opening you want to apply for
Apply for the job
Make sure you upload your resume as well
Wait for the company to contact you about your application and set up an interview
Attend the interview
Take a drug test and have a background check
How to Get Hired at Best Buy
Once you have completed the online application, and you meet the qualities they are looking for, you will be called for an interview. To increase the chances of getting of being called for an interview, you should physically visit the Best Buy store you applied to and talk to the hiring manager.
Let him or her know you are interested in working at the company and make a good first impression. That will put you ahead of other applicants and increase your chances of getting an interview.
Once you get an interview, try to be yourself. Be genuine, composed, and professional, and answer questions directly and show your problem-solving skills. Show the hiring manager that you are a team-oriented person.
Do you need experience to work at Best Buy?
Having experience in customer service, sales, and retail will help you during the hiring process. However, it is not a requirement. The company hires applicants who have a high school diploma or GED and those who are up-to-date with current technology and electronics.
The incredible thing about this company is that they have an E-learning program that everyone has to go through to help carry out their duties at the company. Depending on the department you are working in, you will have to go through training sessions and be taught how to carry out specific duties concerning your job.
How to Become a Manager at Best Buy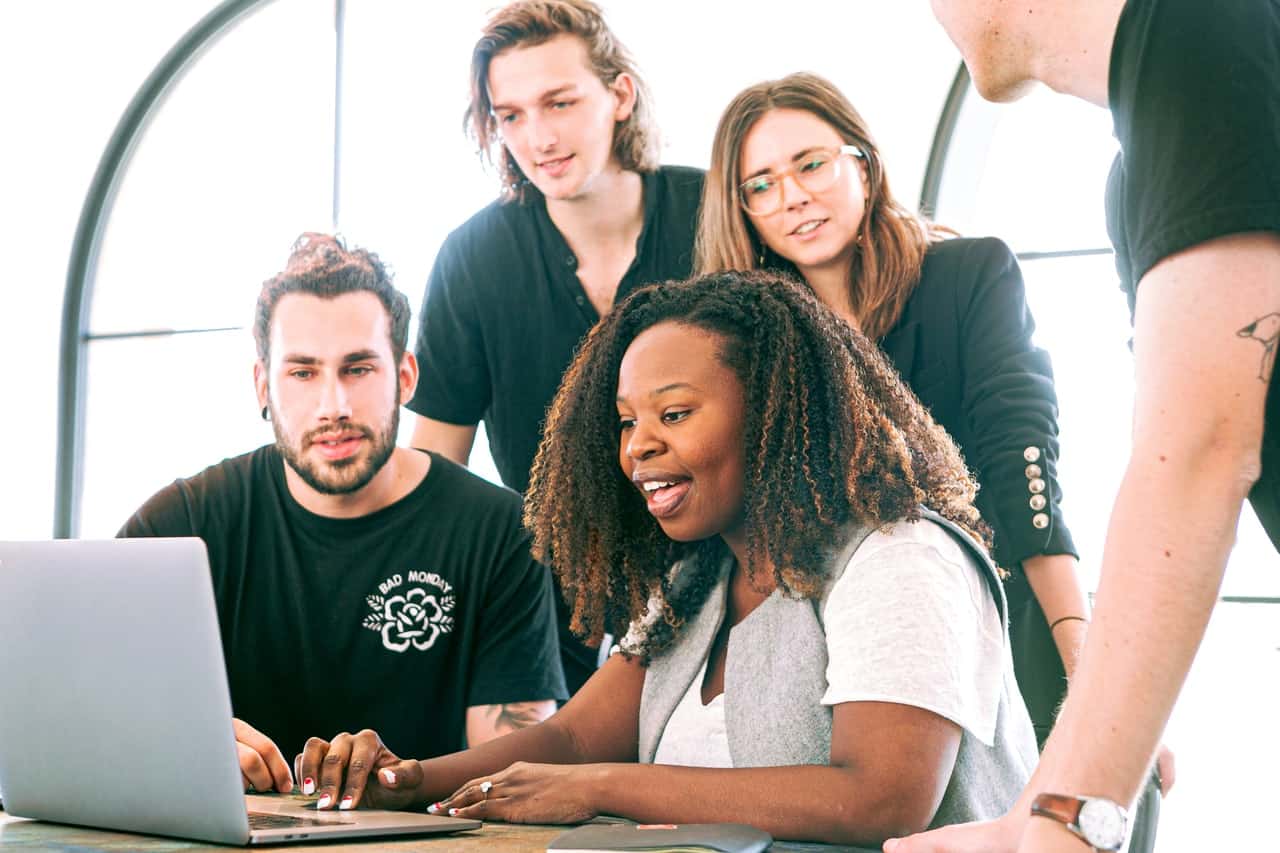 To become a manager at Best Buy, you need to at least have a high school diploma. You also need to have previous work experience in the retail business.
In addition to that, you should have leadership skills to be able to delegate duties and skills, oversee payroll, and motivate current employees. You need to also have problem-solving skills to be in a position to handle customer complaints, and resolve problems.
Many Best Buy customer service specialists start at the bottom and work their way up to management jobs. It's all about:
How far you want to go within the company
Putting the word out to management that you are interested in moving up the ranks
Communicating your desire to be a manager someday to your management staff
Continually proving you are an exceptional employee
Getting Hired at Best Buy
Before we dive into the process, it is important to highlight that Best Buy hires applicants on a temporary or permanent basis. Regardless of the terms of employment, every employee must go through the hiring process of the company.
The process includes the following stages:
Submit Your Best Buy Job Application Online
To get a job at this company, you need to submit your application form online via its official website, regardless of the position you are applying for. The company prefers the online application method, and therefore you shouldn't visit any of their stores and try to apply for the job in person.
Once you are on the company's career site, search for the specific job opening and then apply for it. Remember to also submit your resume even if it's an hourly position because it will give you an advantage over other applicants.
If you are applying for a job at this company for the first time, you will have to create a profile with your username and password. When creating the profile, you will be required to provide some critical information about yourself.
The information includes your address, email, name, age, etc. Once you have successfully created your profile, you can now proceed and apply for a job in this company. See more tips on submitting your application here.
Best Buy Phone Interview
Once you are done submitting your online application, the recruiting team from Best Buy will contact you for an interview. This will only happen if your resume meets the criteria of the role you applied for.
However, before you get to that point, you will be taken through a brief interview over the phone by a member of the recruiting team. The phone call is unscheduled and can catch you by surprise, therefore you need to stay alert.
The phone call is used as an assessment test on you, confirming whether you genuinely hold the criteria you highlighted on your resume. This interview only lasts for about half an hour, and the results of your performance are communicated to you later.
What Happens Next?
The results of this phone call interview will determine if you will be called for an interview by the hiring manager or not.
What follows after this is an in-person interview. You should show up early, be well-dressed, and be prepared for a series of questions. The hiring manager will ask you several questions like why you think you should be given the job, how you can handle angry customers, and how to relate with fellow employees.
Before you get into an interview, you need to prepare well because that will help you increase the chances of getting hired.
Here are some of the things you can do when preparing for an interview at Best Buy:
You should do some digging into the company's interview process
Prepare to ask the interviewing team some sensible questions because they may require you to ask them
Make sure that you answer questions quickly and directly
Avoid appearing nervous or timid
You need to have increased knowledge about the history of the company, its culture, and its priorities.
Best Buy Orientation Process
The company conducts an orientation process for employees who just got hired. New employees must undergo this process before they begin working.
The orientation process involves taking a tour around the work environment, being involved in group discussions, and watching educative videos. At this stage, you are allowed to ask questions and get immediate answers.
The process is quite easy, but there are a few roles that require applicants to attend and pass some difficult and hectic training programs.
Don't Expect an Immediate Callback
After completing the interview process, you may have to wait for a few weeks before you get a call for orientation. Rarely do candidates receive immediate responses within a short time.
That's because many people apply for similar positions. The company has to take time in deciding the specific employees to hire.
What does Best Buy job application status under review mean?
It means that the hiring manager at Best Buy has already reviewed your application, but has not made a decision on whether to offer you the job yet. Most applicants become impatient when they see this notice, so do your best to understand it may take a few weeks for the company to show interest in hiring you.
How long does it take to get hired at Best Buy?
Once you've completed your interview process, you may have to wait for a few weeks before being called for the orientation process that leads to employment afterward. The overall process can take about a month.
Best Buy is an establishment that is constantly growing and has provided employment opportunities to many people. It is a good company to work for and will help you improve your customer service skills. The tips outlined above will help increase the chances of getting a job at this company.