By using these American Eagle job descriptions, you can place yourself in a better position to figure out the best career path for yourself.
Below, you'll find many positions and a description of what's expected for each job.
American Eagle Job Requirements
American Eagle is looking for people who are passionate about fashion and want to be a part of something big!
Job requirements for hourly positions include preferably having a high school diploma or equivalent (but not required for many positions), being at least 18 years old, and being able to lift up to 50 pounds.
Related Posts
What are the American Eagle Core Values?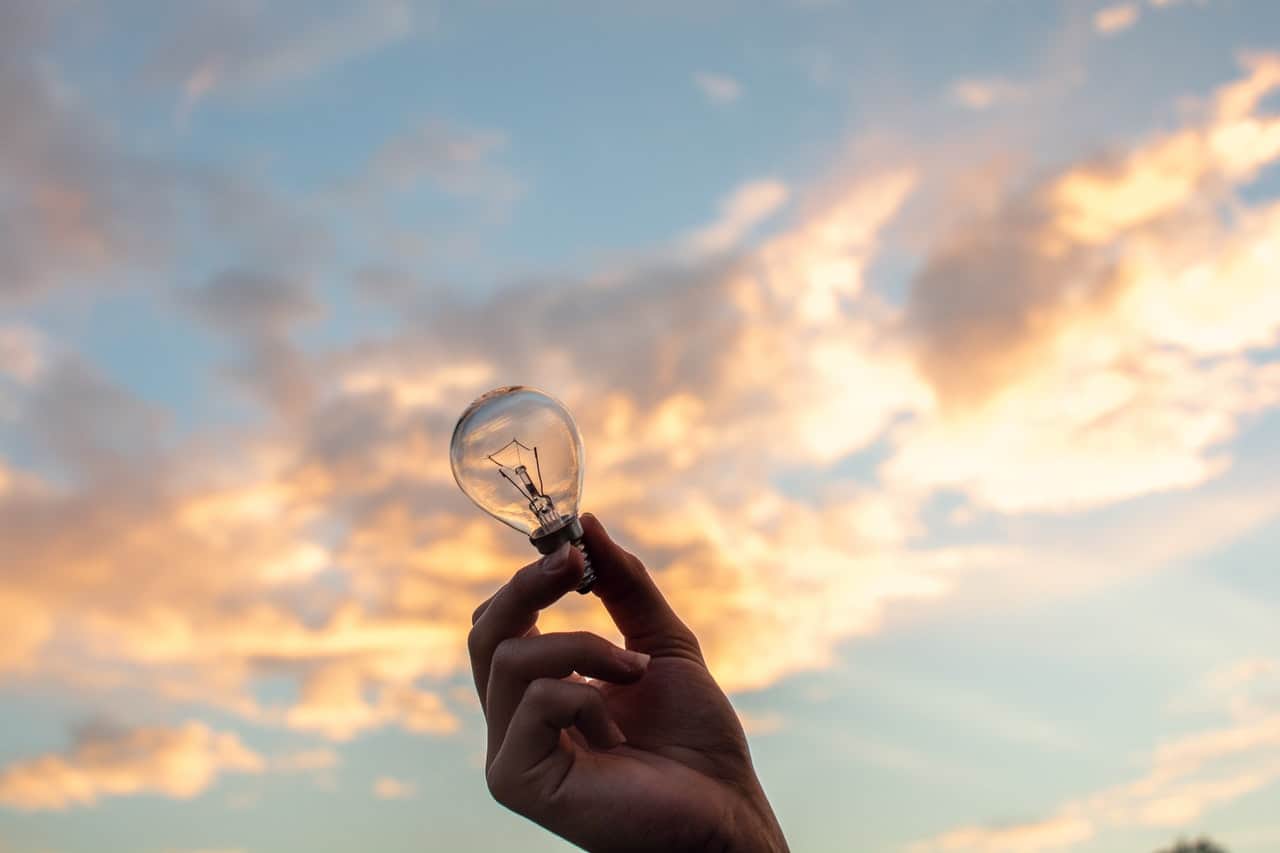 American Eagle is a brand that has been around for more than 45 years. It's a brand that is known for its quality and authenticity, which makes it the perfect brand for an organization that values its customers and employees.
American Eagle Core Values:
People—They value and respect all people, from associates to customers to partners. Diversity is an important part of the company's culture, and having people with diverse backgrounds strengthens their ability to succeed. Of course, they care about their associates. They know they do really important work, and they deserve to be rewarded. The company offers a lot of generous rewards programs to its communities outside of the office as well.
Integrity—Their caring, dedicated and committed staff is responsible and accountable to the highest standards. They understand different levels of risk & take responsibility for managing them. In difficult times, they don't compromise—they're always polite & professional while doing what's right for their clients.
Passion—This word is used to describe how their work makes the people and properties they work at feel. They put some point behind the words and make it a reality by leading with this passion that infuses stores, offices, distribution centers and more with customer delight.
Innovation—As you can see, innovation is a huge part of the retail industry. American Eagle is curious and able to find creative solutions to all the customers' needs. Their associates also have the enterprising spirit and are always looking for new ways to connect with their clients. They always refine their unique processes and use research & analysis to balance instinct. They leverage these insights to make good decisions, too.
Teamwork—Working together at this company is focused on listening to each other, reaching consensus and supporting group decisions. They also celebrate achievements and are confident in their company's goals because they trust one another.
American Eagle Sales Associate Job Description
The American Eagle Sales Associate is responsible for selling American Eagle apparel and accessories to customers in a retail setting.
Other responsibilities:
Ensure customer satisfaction by providing an excellent customer service experience
Promote American Eagle products through interaction with customers, coworkers, and management
Deliver sales results in line with company goals and objectives
Keep accurate product records in accordance with company standards
Maintain a clean and orderly work area
Follow all company policies and procedures
Attend regular meetings
Perform other duties as assigned
American Eagle Overnight Merchandiser Description
The American Eagle overnight merchandiser will ensure the company's overnight operations are running smoothly and efficiently. The person in this role is responsible for a variety of tasks, including having to oversee the preparation of shipments for stores, including packaging, labeling, shipping, and receiving.
Other responsibilities:
Supervise all aspects of overnight operations
Maintain inventory levels using a computerized system
Manage overnight shipments from warehouses to retail locations
Manage shipping by hand or by machine
Monitor inventory levels on an ongoing basis
Ensure all shipments are labeled properly according to American Eagle standards
Provide assistance to store managers on product selection and merchandising
Assist with replenishing stock as needed
Assist with the preparation of new store layouts
American Eagle Material Handler Job Description
The American Eagle Material Handler is responsible for the material handling of product. He or she will coordinate the movement of product from warehouse to warehouse, within and between distribution centers, as well as from truck to truck. These workers will also be in charge of all inventory and order management, including receiving, processing, storing, inventory control, and shipping.
Other responsibilities:
Coordinate the movement of product from warehouse to warehouse, within and between distribution centers, as well as from truck to truck
Handle all inventory and order management
Receive product from suppliers
Process incoming orders
Store products according to company standards
Inventory control products by location/warehouse/customer
Manage all shipping processes for the company
American Eagle Stock Associate Job Description
The American Eagle Stock Associate is responsible for the effective execution of all retail operations. This includes providing a customer-focused and efficient shopping experience, ensuring a clean and safe store environment, ensuring the accuracy of all inventory and pricing, providing exceptional customer service, and managing change.
Other responsibilities:
Provide customers with an engaging shopping experience
Ensure that the store is clean and safe for customers
Ensure that all inventory is accurate and priced correctly
Set up displays on sales floor
Clear stock on the sales floor
Keep the store clean by sweeping, mopping, dusting
American Eagle Assistant Manager Job Description
The American Eagle assistant manager is responsible for delivering outstanding service to customers, supporting the store team members, and working closely with the store manager and distribution center manager.
Other responsibilities:
Assist in managing the store and guests in a timely and professional manner
Work closely with the Store Manager to ensure a high level of service is delivered
Create exceptional guest experiences and provide exceptional guest service
Work closely with the Distribution Center Manager to ensure smooth fulfillment of orders
Achieve sales goals by managing inventory, pricing, promotions, social media, and in-store messaging
Actively participate in the planning process for new stores and locations
Develop relationships with key suppliers to drive sales through cross promotion opportunities
Ensure all store policies are followed by all team members
Maintain a positive work environment
American Eagle Store Manager Job Description
The American Eagle store manager is responsible for the operations of the retail store. This includes managing the store's team members, merchandising, inventory, and product assortment. The store manager will also be responsible for developing and executing the marketing plan for their location.
Other responsibilities:
Developing and executing the marketing plan for their location
Managing team members including hiring, training, scheduling, and evaluating performance
Ensuring that the store is properly merchandised with a variety of product offerings
Maintaining inventory levels to ensure that inventory turns are high enough to meet sales goals
Ensuring that all sales transactions are captured in order to track performance metrics
Developing new products with input from business management and the design team
American Eagle District Manager Job Description
The American Eagle district manager is responsible for managing a group of stores in his or her district. This includes ensuring store productivity and profitability, driving inventory and pricing, and maximizing shopper satisfaction.
Other responsibilities:
Manage store performance, including cash flow, merchandise inventory, customer satisfaction, and sales performance
Lead the implementation of new systems and processes
Provide leadership to team members in order to drive increased productivity
Develop relationships with vendors for new product development
Develop relationships with suppliers for cost savings
Manage vendor contracts and account balances
Develop financial forecasts to ensure profitability
Manage budgets to stay within budgeted expenses
Perform routine tasks such as ordering supplies, ordering food for catered events, assigning staff members to work shifts, providing staff training sessions
Conduct regular store visits throughout the year
Is American Eagle a good place to work?
American Eagle Outfitters gets above-average ratings from its employees in many categories, according to Indeed.com. The positive working culture leads the list of great things about this company.
Next, work/life balance is said to be good, and management does a great job of taking care of its employees.
The pay for entry-level workers can use a little improvement, but overall, employees say the pay is acceptable.
American Eagle Orientation
The American Eagle Outfitters orientation consists of learning about the company culture and what to expect at work. It also teaches new employees, learning about how to be successful in their new positions.
After its completion, new employees are introduced to their supervisors and learn about how to effectively communicate with them as well as other team members.
Is there an American Eagle employee discount?
American Eagle Outfitters offers discounts to its employees. The discounts vary depending on the number of hours an employee works at the company.
Some employees enjoy discounts of 40%, 60%, and even 80% off at times.
Featured image courtesy of Raysonho @ Open Grid Scheduler / Grid Engine, CC0, via Wikimedia Commons.