The following contains all the information you need regarding how much Old Navy pays its employees. You're about to find out the starting pay as well as the average pay for the most common positions.
Additional information will include:
Minimum Pay at Old Navy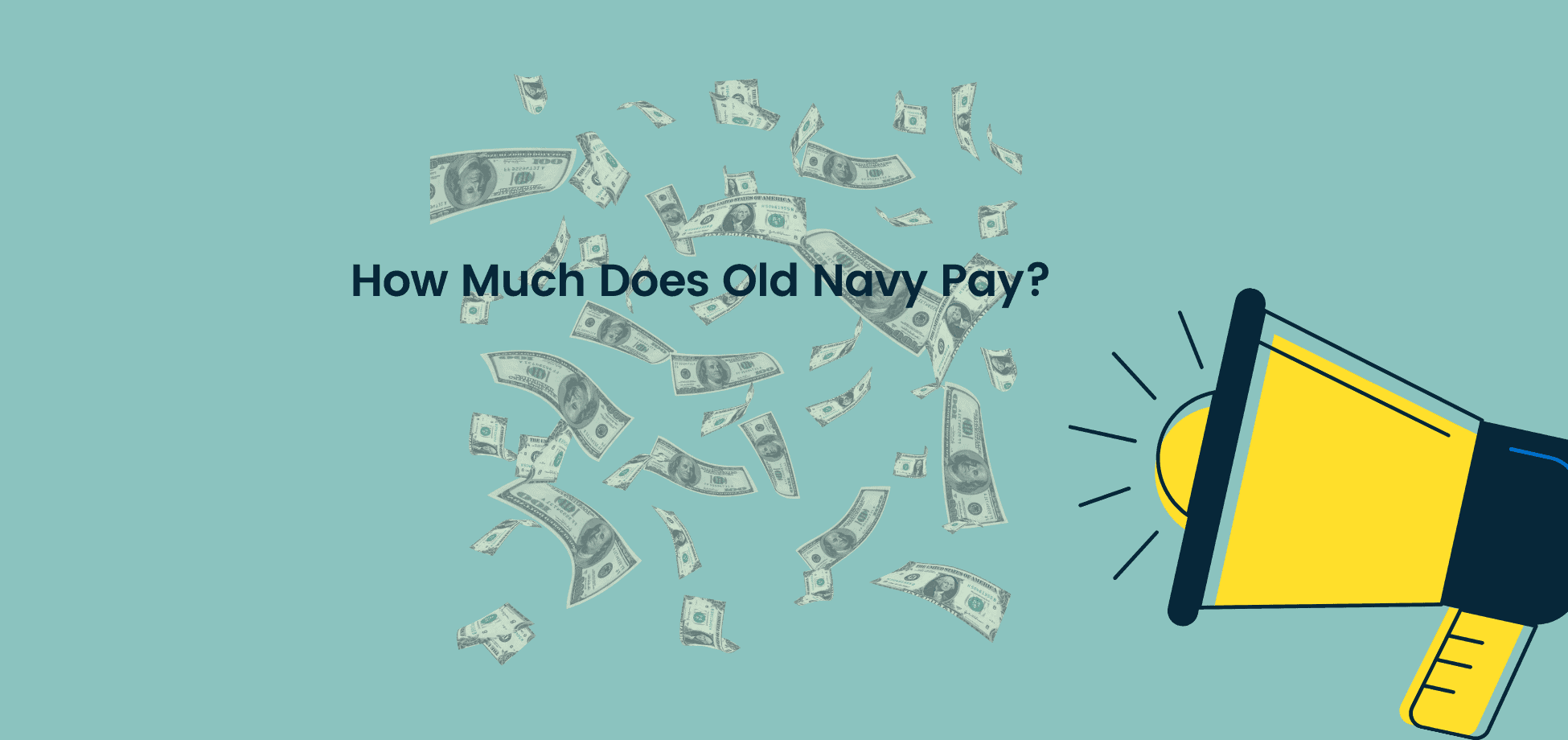 Since 2015, Old Navy has been paying its entry-level retail store workers $10 an hour to start. Surprisingly, it has remained at that level ever since.
Still, an entry-level job here is the perfect fit for someone with a lot of motivation and energy.
How much does Old Navy pay part-time?
The entry-level part-time rate is the same as working full-time. However, since you are have not acquired any benefits, the total package you receive for working at this company amounts to much less.
The only benefit you would receive is a 50% discount on select merchandise. Just keep in mind you have to sign up for this perk.
Therefore, it's important to work hard and set your goals for the future so you can eventually land a full-time position with this company.
What Are the Old Navy Part-Time Hours?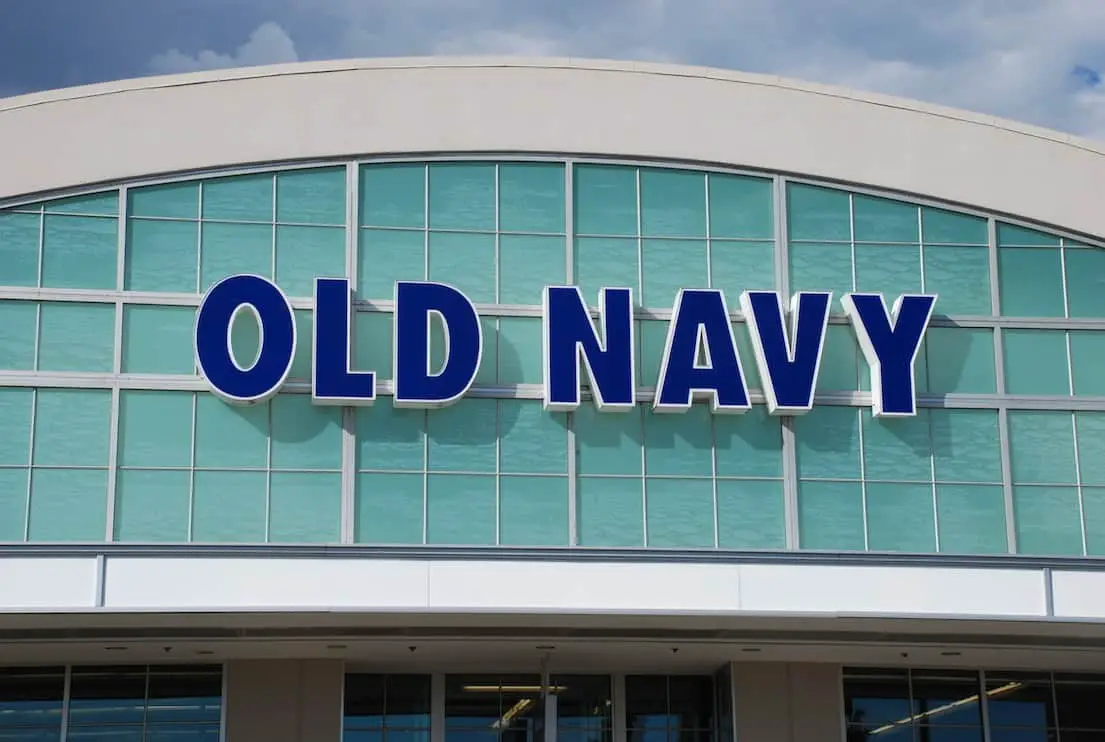 While some new part-time employees only get 10 to 15 hours of work per week, some receive 20 to 25. This all depends on operational necessity at your store.
On a typical day, you will get scheduled for a 4 1/2 hour shift. If a full-time worker calls out sick, you may have to fill in for them.
Based on the many reviews by past and present employees on Indeed.com, it is apparent that new workers will be given fewer hours until they prove themselves worthy.
How many hours is full time at Old Navy?
To be considered a full-time worker at Old Navy, you must work a minimum average of 30 hours per week.
Like many retail stores, sometimes you have to fight and claw your way to be able to get as many hours as possible. The way you can do it here is to work hard, be dependable, and keep your chin up while you wait your turn to become a full-time employee.
Call Out Sick Policy
If you have to miss work for something that has come up in your life such as illness or a family emergency, there are steps you need to take to call out sick.
Every March 1 of every year, after working one year full-time, you accumulate six days of sick time.
Knowing that, if you're going to miss work, make sure you give your manager 24-hour notice by calling him or her at the store. If you can find another part-time worker to replace you, that would work in your favor before making the call.
Be aware that management generally does not like it when people miss work because it causes other people to incur overtime costs for the company if they run over their 40 hours a week max.
When it comes to part-time workers, there are no accrued sick leave days. You simply do not collect any money for that day you missed.
Old Navy Salaries in Retail Stores
The salaries for workers at the retail stores range from the entry-level rate of $10 an hour to approximately $23 an hour for assistant managers.
This means the average retail associate can earn approximately $19,000-$20,000 a year.
Salaried managers can earn up to a six-figure salary and beyond. You can find out how to apply here.
Old Navy Brand Associate pay
The average salary for a brand associate is approximately $10.60 an hour. This is usually an entry-level position and you will be trained if you have no experience.
This retail chain prides itself on having a team atmosphere within its coworkers. So, you may want to place emphasis on trying to get along with your coworkers and simply enjoying your work and having fun with them.
Old Navy Loss Prevention pay
The starting pay depends on your location but it averages somewhere around $12 an hour. The average salary for this position is roughly $14.75 an hour.
One of the most favorable parts of this job reported by employees is that you don't have to wear a uniform. You are in plain clothes throughout the shift, and you have a lot of freedom to move around the store.
Something to look forward to is working hard to advance to the position of loss prevention supervisor.
The average pay for the loss prevention supervisory position is approximately $54,000 a year.
Distribution Center Salaries
The hourly pay for distribution centers with parent company Gap is slightly higher than if you were working in the store. For example positions such as handler, packer, merchandise processor, and order picker all have an average salary of approximately $14 an hour.
The management positions are also consistent with the store supervisory positions in pay.
Old Navy Shift Hours
In the store, you can expect to work the following shifts as an example:
9 AM to 2 PM
9 AM to 5 PM
10 AM to 7 PM
11 AM to 3 PM
12 PM to 4 PM
12 PM to 9 PM
3 PM to 9 PM
4 PM to 8 PM
Please note that these shifts vary according to the store and different geographical locations.
Old Navy Employee Dress Code
The dress code for store employees is very casual. However, they don't want you to wear any tank tops or sexually suggestive clothing.
In other words, try not to dress anything too revealing. If you were wearing ripped jeans, make sure they are part of the jeans themselves.
As a sales associate, it becomes important for you to look at least a little trendy. This will help you sell more items for the store.
Does Old Navy pay weekly or biweekly?
It pays biweekly and the Old Navy pay period starts on a Saturday and ends on a Sunday two weeks from the first Saturday. Then, you will get paid on the following Wednesday after the last Saturday.
Think of it as getting paid with a delay of five days after the pay period ends on a Sunday.
If you are a new employee and you begin working sometime during the middle of the pay period, please remember you are only going to get paid for those few days that you worked before the pay period ends.
Then, when the next pay period comes around, you should receive a full paycheck for all the hours worked during the two-week pay period.
Does Old Navy Give Raises?
Raises at this retail chain arrive on an annual basis. However, be aware that you will get a performance evaluation at the end of one year of employment. It's important that this eval reflects positively on you.
The easiest way to begin to get a good performance review is to be dependable and provide great customer service. Additionally, prove to management that you have the ability to help customers find what they need and that you can generate sales from your actions.
Many workers report an average of $.25 to $.35 cents a year raise for sales associates.
What is the Old Navy break policy?
The break policy is pretty straightforward as with many other companies. For every four-hour shift, you receive a 15-minute break.
If you are scheduled to work a 7 to 8-hour shift or longer, you will be given a lunch break of 30 minutes, off the clock.
Be sure to communicate effectively with your supervisors because sometimes, you will not be able to take a break when you feel you really need to. You'll have to be flexible if you want to stay in the good graces of your management staff.