If you're thinking about possibly starting a career in a coffee shop environment, consider the following Starbucks job descriptions. Working in this company is different from any other café job because although the Starbucks experience is based around great coffee, it's far more complex than that.
Employees in this company learn how to work quickly under pressure, deal with customers in a friendly manner, and hone their craft to be the best baristas and workers they can be. To become successful at this job, you need to love everything about coffee and if you don't love coffee, you'll have to at least learn to appreciate it!
This means just about every employee at Starbucks needs to become skilled in making coffee drinks, and although there are manuals to guide you, it takes training and practice to perfect the craft.
What are the requirements to work at Starbucks?
To work in this company, applicants must be 16 years and older, be able to work evenings, weekends, and holidays. There are some locations that allow 14-year-olds to work, so consult with the stores in your area.
Applicants must also have a high school diploma or equivalent. Starbucks' employees follow high standards of business ethics, customer service, product knowledge, and quality standards.
To work at Starbucks, applicants must possess excellent communication skills, interpersonal skills, problem-solving skills, decision-making skills, and computer literacy. They must be able to deal with people courteously.
Related Posts
Employees should be polite and empathetic. They should also be able to understand and handle cash to make a change, deal with customers in a high-pressure environment, work under stress and meet excellence standards.
Applicants must train after starting to work in the company. During this training period, applicants learn about all aspects of the job, from customer service skills to barista skills. They are taught the history of Starbucks, their mission statement, and how they support communities around them through service projects.
Starbucks' employees work in a fast-paced environment, so applicants must be able to keep up with this pace. Applicants should have flexibility because stores are open every day of the week with different hours of operation.
What are the Starbucks core values?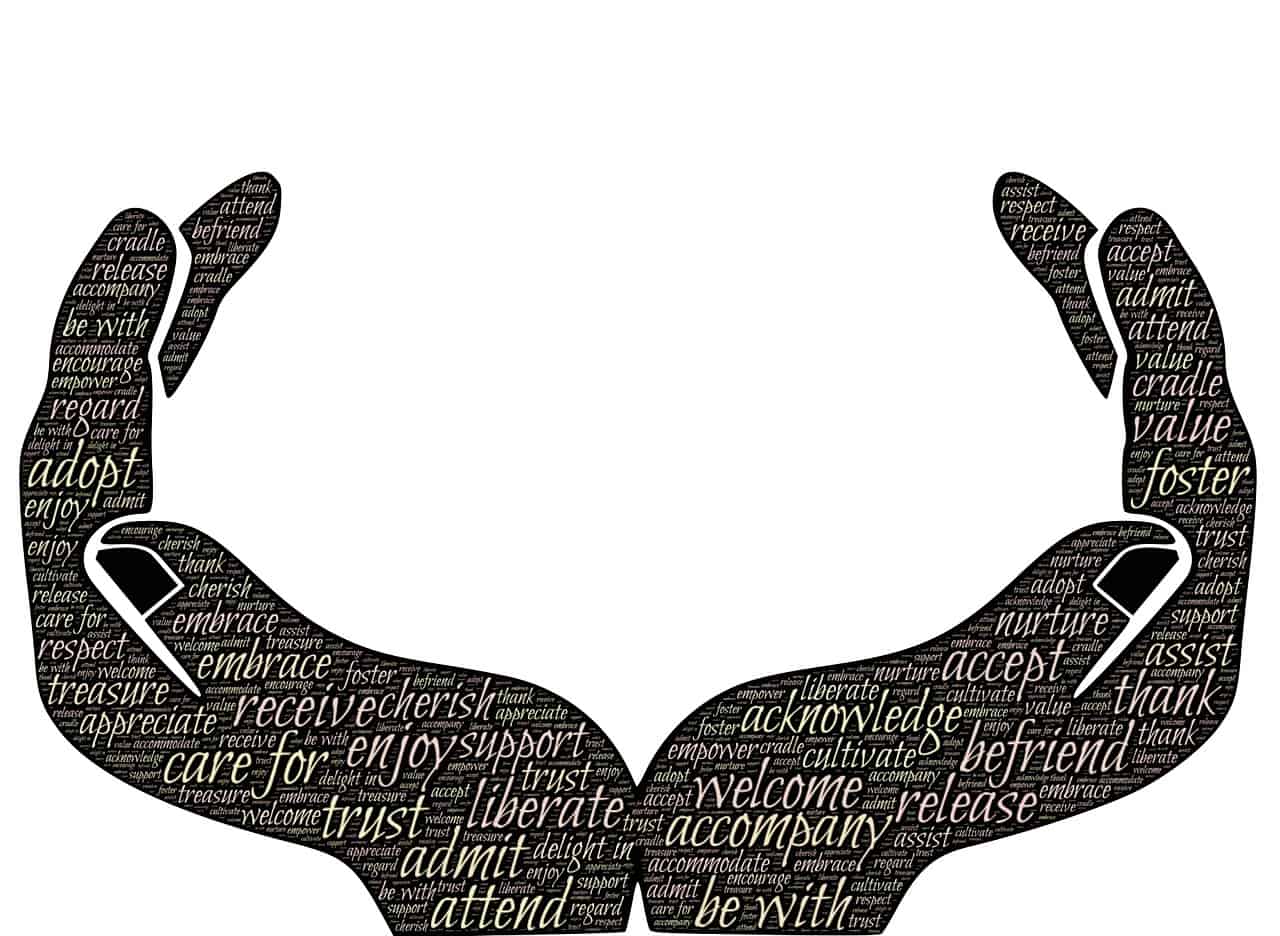 Starbucks operates under four core values that have set it apart from its competition and made it so successful:
Creating a culture of inclusion. The company values diversity and hires employees from a wide variety of backgrounds to embrace a multitude of perspectives. By doing so, the company can approach tasks with a more creative mindset and foster teamwork in a healthy environment.
Acting courageously. One thing that has helped Starbucks stand out is its willingness to take risks. It was one of the first companies to offer health insurance benefits for part-time employees and invests in initiatives dedicated to protecting the environment around the world.
Being present and compassionate. What makes this company truly unique is its connection to its customers. Employees are encouraged to connect with patrons and to work to the best of their ability every day. This focus on customer satisfaction has made Starbucks an integral part of many people's lives.
Delivering our very best. The company is dedicated to working hard for its customers. Employees are taught that every person can create an experience worth sharing, and they work tirelessly to provide their clients with coffee that lives up to the company name.
Starbucks Barista Job Description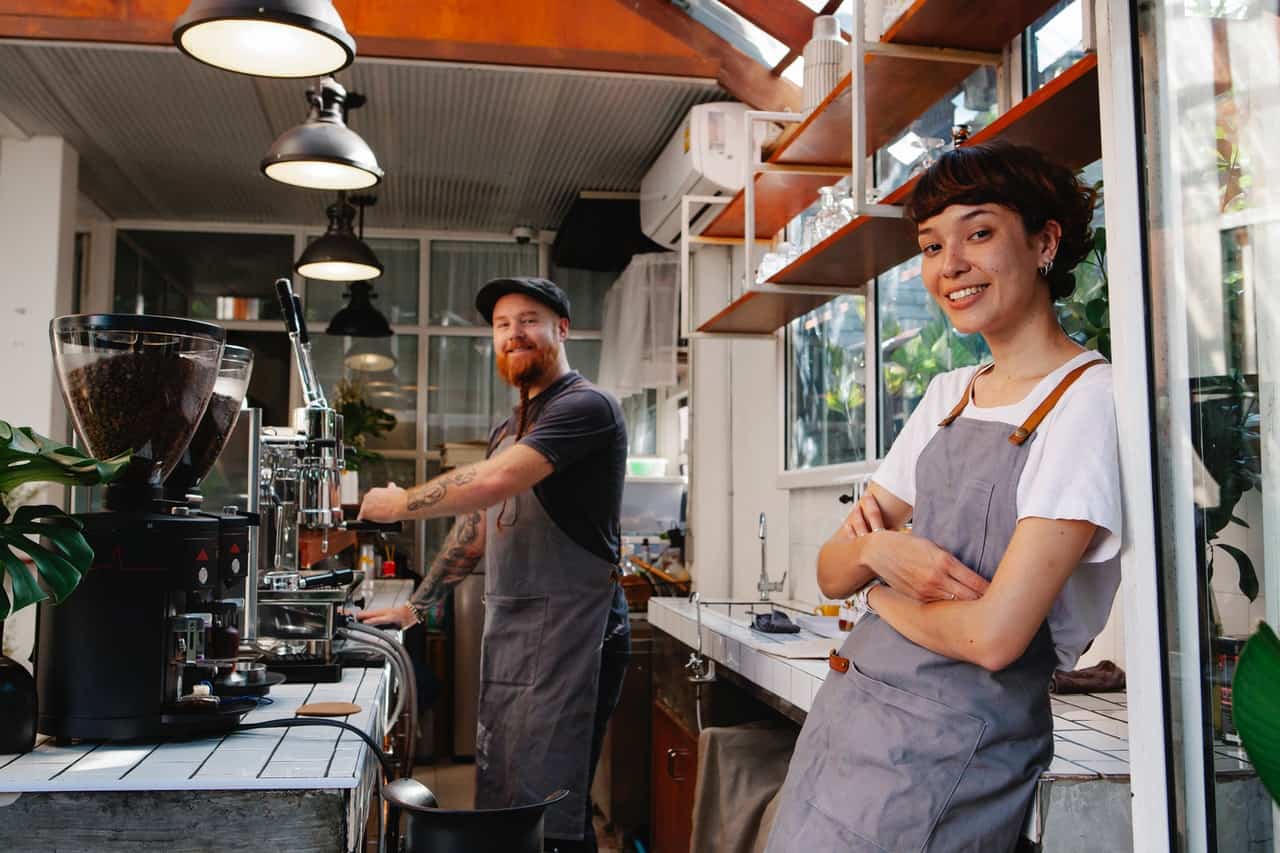 A barista at Starbucks is responsible for making orders and providing good customer service. They prepare and serve coffee and tea beverages and other branded products to customers in an efficient, friendly manner.
The company's baristas also clean workstations, counters, and utensils. They also restock items such as cups and napkins, record inventory, operate a cash register, set up displays of baked goods, and perform other duties as assigned.
Applicants must be friendly, have strong communication skills, work well on their feet, have a personal commitment to excellent customer service, and be able to lift 25 pounds.
Do you need experience to work as a Starbucks barista?
This is a job that requires motivation to learn and adapt to the Starbucks brand of serving coffee to customers. There is no experience necessary for this position.
In fact, some hiring managers would prefer that you don't have any old barista habits before beginning your career as a barista at Starbucks. The feeling is that some experienced baristas have a difficult time adapting to how things are done at this coffee chain.
Starbucks Cashier Job Description
A cashier at Starbucks is responsible for taking customer orders, cash handling, and providing excellent customer service. Some employers require that cashiers also prepare drinks or complete drive-thru orders if no baristas are available at the time.
The typical Starbucks cashier duties are as follows:
Take customers' orders
Accept payments for products and services
Prepare and process cash transactions
Answer customer questions about products and services
Store and use assigned cash register equipment properly, such as operating the POS system
Process refunds and adjustments according to company policies and procedures
Receive, count, and make bank deposits when they reach a pre-determined amount
Maintain cashier station cleanliness and organization
Follow company policies and procedures at all times, including the appropriate use of identification badges, cash handling techniques, and other tools or equipment required to do the job
Create an outstanding customer service experience by demonstrating politeness, professionalism, patience, and a positive attitude
Starbucks Shift Supervisor Job Description
A shift supervisor at Starbucks is responsible for taking charge and leading the team on duty. Shift supervisors must manage customer service, complete reports, and check inventory. They are also expected to provide leadership, motivation, and coaching to their employees.
According to Starbucks, shift supervisors should have the ability to "build teams that are self-motivated", can "set the example for others to follow", and should "live our core values".
In addition, a shift supervisor should have a high school diploma or equivalent, as well as experience in retail. This experience can be gained from working as an assistant store manager or in other supervisory jobs. They must also possess good communication skills and computer literacy. Additionally, you can work your way up from a cashier or barista to this position.
Starbucks further describes the abilities and attributes of a shift supervisor as having "the ability to communicate and work well with others", and someone who can "handle pressure well", "control multiple priorities", and "display flexibility in dealing with urgent situations".
Here are some skills and abilities required for this position:
Ability to communicate and work well with others
Ability to handle pressure well
Control multiple priorities and able to adapt on the spot
Starbucks Assistant Manager Job Description
A Starbucks assistant manager is responsible for managing the daily operations of the retail store. They ensure that all customers receive high-quality coffee and tea beverages, and they have an enjoyable experience inside the store.
On a day-to-day basis, a Starbucks assistant manager:
Hires and trains new baristas and other store employees
Ensures customer safety and security
Oversees food and drink production, as well as store cleanliness
Assures compliance with its safety and security policies
Maintains financial efficiency by managing the cash register and other computer systems
Assists in store opening or closing procedures
Starbucks Manager Job Description
Starbucks managers perform a variety of job duties.
Some of their main duties include:
Hiring and training employees
Resolving customer complaints
Seeing that safety standards are upheld within the store
Managing inventory of coffee beans and other supplies
Handling cash transactions
Creating daily schedules for workers
Managers also make sure that all job applications are filled out completely with accurate information. They must read through each application before it is submitted to Starbucks' human resources department.
Before managers interview potential employees, they must prepare a list of questions to ask each person, such as their availability and past job experience. Managers should also be prepared to explain the position's responsibilities and expectations before asking for information about the candidate's work history and skills.
Starbucks manager job duties always vary depending on the size of the store and how many workers are employed.
Starbucks District Manager Job Description
District Managers lead a multi-store portfolio of stores in a region to maximize sales and profitability, as well as coordinate promotions and develop their team members. Typically, managing a team of 10-15 store managers, they ensure that the baristas are properly trained on the Starbucks experience.
They also oversee the financial performance of their stores to ensure profitability, and monitor store operations to ensure that the company brand standards are upheld.
Is Starbucks a good place to work?
Yes, it is. Starbucks provides full benefits to all its employees, including part-timers, after they qualify during a 6-month period. They also have a program where employees can purchase company stock at a discounted rate after completing 90 days of service.
Starbucks also offers tuition reimbursement for full-time and part-time employees to pursue higher education degrees. In addition, Starbucks partners (employees) support each other by offering help when needed. For anyone in any type of situation, this is a company worth looking into for a bright future.
Featured image courtesy of GoToVan from Vancouver, Canada, CC BY 2.0, via Wikimedia Commons.