The whole concept of considering one of the careers in Starbucks is about helping customers share some of the finest coffee in the world with their friends and family while earning a steady paycheck. In reality, you'll be helping to improve the way we all live our lives and in doing so, you'll be given an opportunity to grow and advance with the company.
Starbucks recently announced it was looking to open 20,000 more locations worldwide by 2030.
CEO Kevin Johnson said it would gradually raise all starting hourly wages to $15 an hour in the next 2 to 3 years. This means it will become even a better opportunity for anyone considering a job or career in the coffee shop business.
Working at Starbucks
When the first store opened in 1971 in Seattle's Pike Place Market, it offered an amazing variety of the best and freshest whole bean coffees. Ten years later, CEO Howard Schultz was blown away when he walked into a Starbucks and tasted that same coffee.
Soon after, Schultz visited Italy to find out what it really meant to have a real romantic coffeehouse experience. He found these little stores had a terrific sense of community and they were perfect for socializing at the start of the day while enjoying a great cup of coffee.
According to Indeed.com, workers say working at Starbucks is very fast-paced during the mornings and your days go by very fast. Some employees also mentioned the base pay was a little low and the company was stingy with giving raises.
However, the overall general review for this coffee chain was overwhelmingly positive, earning 4 stars out of 5.
Here are some of the pros and cons of working at this coffee chain, as reported by past and present employees:
Pros
Great insurance, benefits, and perks
Coworkers are a pleasure to work with
Excellent room for advancement within the company
The company is very organized
You learn how to deal with very stressful situations when the store is packed with customers
Managers are very professional and flexible 
It's a great first job for students and young workers
Cons
The hourly pay needs improvement 
Customers can be very difficult and outright mean
Working at Starbucks is not for people who don't work well under pressure
Some employees complain they don't get enough work hours every week
It can be difficult to get a raise in pay
Related Posts
How Starbucks Careers Can Impact Your Future
A Starbucks job opening is an excellent choice for anyone looking to start a solid and rewarding career in the service industry. For example, as a barista, you will be able to interact with your customers daily. You'll have the chance to take part in becoming involved in how Starbucks dedicates itself to being a part of the community. All the locals will know who you are!
Starbucks gives you a chance to adopt its company mindset and strongly believes that every partner can be a part of a greater opportunity. You'll be empowered to give inspiration to forging positive results in a world that truly needs this to happen!
The main reason this company is so involved with the public, aside from naturally generating more profit for the company, is for the betterment of the surrounding communities. They make connections and team up with different organizations with the same goals to be able to enliven and improve the whole neighborhood.
You'll Be Known as a Starbucks Partner
Once you have successfully chosen one of the positions to be an employee of the world's biggest coffee chain, you will have become their partner. To be a partner signifies you have the chance to be more than just an employee of the company; huge opportunities wait for you ahead if you want them!
You have the chance to develop your personality and you have a chance for career advancement. You will also be in a unique position to help improve your community.
Making the most of a Starbucks job opportunity automatically means you're an integral part of this company. You can immediately place yourself in a position to become one of their leaders in the future.
You'll have a great chance to show your talent and be able to connect to bigger opportunities with one of the many careers. Below, you'll see the answer to, "What are the different jobs at Starbucks?" and what each job pays you.
How Much Does Starbucks Pay for Their Careers?
Starbucks Barista – Of all the careers at Starbucks, this is arguably the most important one! As the most visible face in the company, you will take pride in handcrafting your customer's favorite drinks and interacting with them in a friendly manner.
Have you noticed how when people order their coffee, they usually linger around the guy or gal making the coffee? That's because you, as a barista, will be sort of a celebrity in your local Starbucks. All eyes will be on you!
You will be directly affecting the type of day people are going to have, so you need to make it a pleasant experience when they are at your store! The Starbucks barista pay varies based on the location of the store but the average hourly pay is about $12.10 an hour, not including tips.
Starbucks Cashier – In this position, you will be greeting everyone who walks through the doors with a warm hello and a smile! You will be entrusted to accurately ring up customer purchases and keep the store clean and neat. If your Starbucks has a drive-thru, be ready to interact with customers there, too.
You will also have bathroom cleaning duties but don't worry; most stores involve just about every employee in making sure the store is sparkling clean. The hourly pay starts at approximately $10.00 per hour.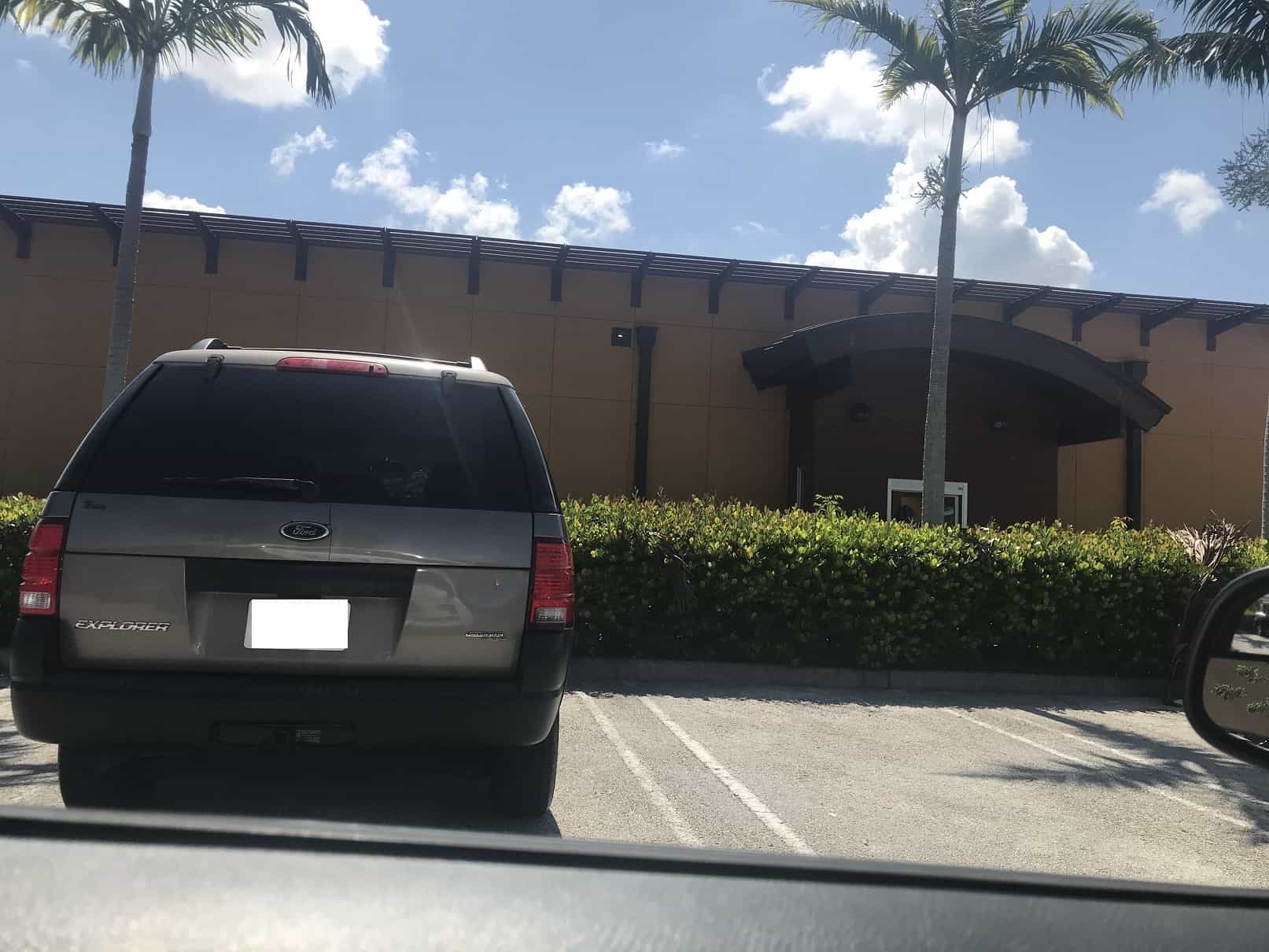 Shift Supervisors – Your decisions while running the store will directly impact the efficiency of your staff. You will be entrusted by your management team to make sound decisions in the best interest of the customers and the store. It's your responsibility to help train new employees working the cash register and to make sure the drive-thru window also operates smoothly. The average hourly pay is $15.50 an hour.
Starbucks Assistant Store Manager – As an employee in this very responsible position, you will lead the store's partners to have a successful day. You'll make work schedules, and you will help your partners build upon their successes, so they can also move up the ladder into higher positions. This, in turn, strengthens the company as a direct result of your hard work. The yearly salary for this job ranges from $36,000 to approximately $59,000.
Starbucks Store Manager – With this professional job, you will oversee all workers listed in the above entries and be directly accountable for the financial success of your assigned store. You will also be in charge of hiring and firing as well as helping your subordinates achieve their full potential.
This is a highly important position and one you can set your sights on for a great future if you are starting out at the entry level. Starbucks is well-known for promoting from within its own employees, and it's common for new employees to move up in the ranks and eventually land a management job. The salaries range from about $50,700 to $69,400 a year and this does not include the usual $8,000 to $10,000 performance bonus.
District Managers – In this, one of the most important and well-compensated careers at Starbucks, you will help shape the future of your store managers, ensure the profitability of your assigned stores, and you will make certain all of your stores are meeting quality standards set forth by this company. The average salary hovers around $92,000 a year but can go as high as $130,000 a year.
Regional Directors – This position requires you to oversee and nurture the district manager's talents as you are entrusted to supervise approximately 90-100 stores. This is a very well-paying job requiring many facets of work in this company, including being responsible for the success of all the stores under your watch. This position pays between $157,000 to almost $200,000 a year.
Starbucks Corporate Careers
At Starbucks, it is not just about a cup of coffee and entry-level positions. There are many careers at this coffee chain for professionals looking for an established company with a proven track record of great success.
Qualified individuals who are knowledgeable and have experience in many fields have greater chances to get hired in areas such as:
Operations
Legal
Marketing
Research
Sales
Communications
Human resources
Design
Of course, there are many other careers available at the corporate level.
The possibility to advance employees' careers from the bottom to a professional capacity is common at Starbucks. Improving knowledge and adding more experiences is achievable with this company because it allows people much room to grow.
Starbucks Careers in Canada
In 1987, the first Canadian Starbucks store opened in Vancouver, BC and since then, there are more than 1,400 locations in Canada! Toronto is home to the company headquarters in that country and aside from having more than 20,000 partners working in the stores, many people work remotely from the comfort of their homes.
A broad training program is offered to partners who desire to improve their careers in retail. There are training programs in all facets of Starbucks that can help you advance your career. Additionally, there are over 1,000 cafés owned and operated by Starbucks Canada.
Their regional offices are located in Canada's biggest and most diverse places like Calgary, Vancouver, Montreal, and Toronto, where their head office is located. Part-time or full-time jobs are available to partners, such as Supervisors or Baristas.
Build Your Career
Starbucks jobs include extensive training programs for those partners (employees) who want to build a career in retail management. Through job experience and continuous learning, successful employees can make use of the training programs to upgrade their positions from store staff members to managers and beyond.
Café and stores all over the country provide the chance for partners to be reassigned to different areas of their choosing. The reassignment may be for career growth and development or if partners simply request a transfer to live in another area.
Management roles are created through employee development and internal promotions. Starbucks Canada also accommodates many individuals to occupy entry-level functions in Operations, Marketing, Human resources, and many more. Through the years, Starbucks careers in Canada have expanded extensively.
How to Apply At Starbucks Online
Starbucks does not accept paper applications anymore, contrary to what you sometimes read on other websites that have not updated their information. You must apply online.
All you have to do is visit their careers website and start creating your profile. Once you are done with that, you can find out which Starbucks locations are hiring in your area.
You'll be able to instantly apply for job openings in your area and you can also follow the simple instructions to create job alerts.
It's interesting to know you can apply for more than one job at a time. Be sure to have all the typical information you need when applying for a job, such as a working email, your social security number, work history details, and your personal references. Additionally, it's a good idea to indicate you are available for all shifts.
You will quickly receive an email once your application is received electronically in the application system. The recruiters review tons of applications daily, so you must be at least a little patient in receiving a callback or email.
Here are some tips to speed up the hiring process.
Starbucks Application Process
However, if you haven't received any information after a week and a half or so, dress nicely and visit the store of your choice to inquire about your application. This is because applications are reviewed by store managers and if you visit them in person, they can put your face to your name and become acquainted with you.
This will give you a distinct advantage.
Even if the store you applied to won't hire you, there's a possibility other store managers in the area can take a look at your application. Therefore, if you do not advance through the hiring process with your first store, visit the other stores in your area, and introduce yourself.
Tell each manager you have applied online already. This is a more aggressive approach, and it works!
If you are not chosen for an interview so that you can continue through the Starbucks hiring process, you will be informed via email. If you would like an explanation, the best thing to do is to visit the store you applied to and ask to speak with management.
They may or may not be able to give you details and/or reasons why you were not chosen. Remember, you are always welcome to go back to your online profile and apply for other positions.
Also, if you need some special type of accommodations for the interview process, you can call 206-318-0660. Alternatively, you can email them at [email protected].
What qualifications do you need to work at Starbucks?
To be considered for an entry-level position, there are no minimum education or experience requirements. You simply have to be someone with a nice, friendly personality who can provide great customer service. This company looks for unique individuals who are smart, warm, and engaging, and can help make the store profitable by gaining repeat customers.
Starbucks Dress Code is Simple
The dress code at Starbucks is easy to follow as long as you remember the following points:
They want you to look authentic and this means you can dress in cool-looking clothes
It needs to be wrinkle-free, neat, and clean
Your clothes can't have any tears or holes
The clothing can't be too revealing
You can't wear a watch, wristbands, or bracelets
There is a color palette for your clothes, so they match the green apron you will wear
Here is a link to the dress code for more details.
What is the Minimum Hiring Age at Starbucks?
The minimum age required to work at this coffee chain is 16 years old. However, they prefer workers who are at least 18 years old.
If you are a minor in search of a coffee shop job at the age of 16 or 17 and you're having trouble getting hired at Starbucks, you may want to consider independent coffee shops in your area until you turn 18.
Starbucks Benefits
This company works very hard to provide its partners with a workplace that is very positive with an open relationship meant to be honest and direct. One of the greatest benefits of working at Starbucks is that partners are provided with great benefits if they work more than 20 hours a week. This is a huge difference compared to other food or drinks retail establishments!
Careers here, are solid choices due to how this company is very consistent in maintaining its high rating as a company. This is partially due to its uncommon benefits for its part-time partners, something very hard to find at any company.
The benefits for Starbucks cover income protection, health coverage, and several other programs.
Full-Time or Part-Time Workers are Covered
Programs for health insurance cover both part-time and full-time workers.
Full-time employees receive their benefits enrollment package after they have worked their first continuous 60 days. Part-time workers need to perform at least 240 hours of work throughout a three consecutive month period to be eligible for benefits. This equates to working at least 20 hours a week for 3 straight months.
Once a part-time worker becomes eligible, he or she has to continue working at least 240 hours every three continuous months to remain eligible.
The benefits plan for all includes dental, medical, hospitalization, emergency care, office visits, laboratory procedures prescription drugs, and other medical treatments. Their dental insurance program covers preventive and basic to major treatments.
For vision health programs, benefits for Starbucks employees are excellent as they cover lenses, eye examination, contact lenses, and frames.
There is also a reimbursement account for company partners. This includes dependent care and health care which are both eligible for part-time and full-time partners.
In addition, benefits for Starbucks employees include accidental death and dismemberment insurance, disability coverage, adoption assistance, programs for financial assistance, and counseling services.
The disability program covers the short-term disability condition that lasts for 26 weeks or fewer, and there is also long-term disability. Partners are allowed to participate in the accidental death and dismemberment benefits, and these are all optional.
The employee assistance program covers the counseling services provided by Starbucks for stress-related matters, critical incidents that happen in the work area, emotional difficulties, and other related concerns.
The benefits of working at Starbucks also include the fact that partners are also financially assisted during their sickness, death in the family, and natural disasters. The company also assists partners financially by up to $4,000 when they choose to adopt a child.
Benefits for Starbucks employees when it comes to time off for part-time and full-time partners vary. Full-time partners qualify for personal days, holidays, tuition reimbursement, and vacation time.
Each year workers are given 2 personal days. Your position is considered when vacation time is being granted as well as its length of time of service with Starbucks.
If partners have been working with the company for over a year, then he or she is qualified for tuition reimbursement. The longer the partners work with the company, the higher the reimbursements will be.
Part-time partners are eligible for vacation days, holidays, and tuition reimbursements as well.
Benefits for Starbucks also include commuter benefits for their partners that help to pay for expenses incurred when traveling to and from work!
Being with this company as their partner gives you the chance to be more than just an employee. Great opportunities wait for you to make you a better person emotionally, professionally, and in your community.
Starbucks is truly not just about a cup of great coffee. Its benefits for its partners show and prove that it should stay in the top 100 companies in the world because it is a dedicated organization that does not exist for profits alone but for the greater good of all.