If you're looking to gain experience in the workforce and make a decent living while doing it, a Walmart job application is a great first step to finding success in the retail industry. There are thousands of job applicants knocking on Walmart's doorstep every week, and many of those are hired quickly.
If you would like to get hired quickly at this retail chain, it's essential to know you need to stand out apart from the rest of the applicants. There are far too many people trying to get the same job as you in your hometown.
Therefore, it is so much more important these days than ever, to take a few necessary and easy steps to ensure you get hired fast!
You will soon learn tips and techniques that not only will help you hook up with Walmart quickly. They will serve as a guide to getting hired in just about any other retail store chain.
Working at Walmart – What Is It Like?
I like to reference Glassdoor and Indeed.com when I'm trying to find out details on the inside of a company. This is because you get to see reviews written by people who have gone through the interview process and worked at a Walmart.
First, Glassdoor.com reports the working conditions at Walmart to receive a respectable 3.2 rating out of 5 stars with more than half of the people (55%) recommending the job to a friend.
Compare that to working at Target, and you'll see fairly similar numbers. Target comes in at a 3.4 rating, and roughly 59% of people recommend the job to their friends.
The PROS
There are generally plenty of hours to work, including overtime for employees who prove they can work hard and perform their job efficiently. Managers will tend to rely more on these types of employees because they know they can depend on them.
A complaint by some workers has to do with having difficult managers. However, most seem to think there's always at least one supervisor on staff at any given time that can assist and guide them.
There is plenty of room for advancement, and Walmart continually trains those employees who want to be trained.
Some stores have great management. This part of the Walmart working culture appears to be either hit or miss.
You meet many people and have an opportunity to make lots of friends with co-workers.
The average full-time employee at Walmart now makes very close to $15.00/hr.
The CONS
You have to deal with rude and angry customers at times. As one employee said; some customers see you as a worker with no education and they treat you accordingly. However, in retail, that's part of the game because of human nature.
Some workers report that every Walmart has a different working culture. This is true of any retail store because of different managers running each store. This does not pose any problem for someone looking to get hired. Once you are on the staff, you should be able to adjust to virtually any management style.
Related Posts
Walmart Jobs Available Regularly
There are probably quite a few Walmart jobs available right there in your own hometown at any given time. These are some entry-level jobs you might want to consider:
Walmart Cashier and Front End — this position has way more to do with just being someone who helps scan products at the check-out. You're entrusted to provide a great customer experience because you are probably going to be the first and last person a customer sees when they come to the store. This can be a highly stressful job at peak times when many customers are trying to buy their items at the check-out counters. For this position especially, you need to have a friendly attitude, and plenty of patience and stand for fairly long periods.
Walmart Cart Attendant and Janitorial — this is an easy entry-level position, but it carries a lot of responsibility and importance. Here, you will be in charge of keeping the parking lots in an orderly manner by picking up carts and returning them to their designated areas. You will also keep the restrooms and floors of the store clean. It's important to maintain a positive attitude with this job because it is sometimes a thankless job, yet so important for the success of every store. Nobody wants to come to a retail store to have trouble finding a shopping cart, go to a dirty and nasty bathroom, and walk on a dirty floor.
Walmart Stocker, Backroom, and Receiving — in this position, there is plenty of physical work. It's almost like getting paid to burn plenty of calories at a gym! You'll be unloading merchandise from trucks, placing inventory from the trucks in the backroom and sorting them, stocking shelves, and making sure the aisles of the store and nice, clean, and neat.
Walmart Sales Associate — you will have a chance to help customers find what they are looking for daily. You'll also get the opportunity to learn about different departments and become an expert in each. For example, you may be called upon to work in the sporting goods department and, a month later, to work in the apparel area. This position requires excellent customer service skills.
Fresh Food Associate — there's a reason why Walmart is the leader in America's grocery stores. Of course, their prices are consistently the lowest. However, just as important is the level of service you provide while working at the deli, bakery, or in the general food area. You'll be in charge of making certain that the temperatures for refrigerated foods are perfectly set and functioning properly. You will also verify expiration dates and maintain quality and clean the food shelves.
Asset Protection/Security — this is an excellent role for someone interested in loss prevention. You will be working on the floor and in the security room, monitoring the safety and integrity of the store. It's a fast-paced position because of the amount of business conducted daily. There are plenty of thefts occurring daily, and it's your job to maintain loss prevention. Therefore, you will constantly be in contact with either your local police jurisdiction or the hired police officer within the store.
These are just mere samples of the available entry-level jobs at Walmart.
Walmart Supervisor Jobs
Store Manager — this is arguably the best job in a Walmart store and the highest-paid. Your responsibilities are to supervise all of your employees and hire and dismiss them. You will be taking sales data, analyzing it, and making all the necessary adjustments in order to produce more sales performance at your particular store. You will oversee the payroll processing, and you will be coordinating and overseeing the merchandise shipped to the store. Furthermore, you need a minimum of a Bachelor's Degree or a great amount of retail supervisory experience to land a position as a store manager.
Walmart Store Manager Salary
With the huge responsibility comes a very high salary; store managers currently earn an average of $175,000 a year with an opportunity to make upwards of $250,000 per year. These figures don't include bonuses for exceeding store sales expectations every year.
Not too long ago, Walmart was criticized in the press for paying its store managers such a high salary while offering some of their hourly workers close to a minimum wage. Taking all the store managers' responsibilities into account, it's easy to see why they command such a high salary.
It's a fast-paced and high-stress job and you can expect to work long hours as well as during weekends and most holidays.
Assistant Manager – all you need for this position is two years of college. If you don't have at least a two-year degree, two years of experience working retail including one as a supervisor is enough of a requirement to land you this position. You will be in charge of making sure employees are providing the best customer service possible. Also, you will ensure all employees comply with procedures. You'll be managing other department supervisors and playing a large part in helping the store meet its financial goals.
Walmart Assistant Manager Salary
The average salary for an assistant manager at Walmart is about $51,540, not including yearly bonuses and other incentives that place the amount at roughly $56,200.
This is the perfect position to help you move up to store manager one day and Walmart is known to hire their supervisors from within. Regardless, your resume will look far more impressive with a few years of this job under your belt, virtually writing you a ticket to go anywhere you please within the retail business.
A typical course of career advancement for the average person wanting to advance within this company would be as follows:
Taking an entry-level job as a cashier, cart attendant, or stocker
Working hard and proving yourself on a daily basis
Getting promoted to a customer service manager, then a shift manager
Putting forth a lot of effort and proving your worth to the company
Becoming an assistant manager and working in this position for several years
Being promoted to store manager after years of hard work and extreme dedication to your job
Take a look at the Walmart Careers sign-in page for more specialized areas.
Walmart Distribution Center Online Application
At the heart of its operation, the Walmart distribution center jobs are the most critical. Without these types of jobs, there would be no Walmart stores!
All merchandise is shipped to the various warehouses located all over the world and distributed to all stores around the clock. This allows you to consider these types of positions which are in great demand.
From entry-level freight handlers to office, maintenance, and management jobs, you will be a strong link in a chain of workers that provide merchandise to all of Walmart's stores around the globe.
These positions are generally very physically demanding and require you to be in fairly good physical shape. For this reason, many young workers looking for a chance to join a solid company while gaining experience in the workforce choose this type of job.
What Are the Shifts at Walmart Distribution Center?
The shift hours vary but as an example, you may work 10 to 11 1/2-hour shifts Monday through Friday from 5:00 am to 3:00 pm for the day shift, 3:00 pm to 1:00 am, and 1:00 am to 12:30 pm for the night shift. On weekends, you can expect 11-12 hour shifts.
Here is a sample of the types of jobs in this department:
Freight handler—this is the most common type of distribution center position, and it's all about ensuring the accuracy and efficiency of how merchandise comes in and goes out to the stores. You'll be trained on safety procedures as well as company policy and ethics standards. To work in this position, you need to be able to lift fairly heavy items.
Area Managers—you will serve as a supervisor and have different types of departments to choose from when you apply. For example, you may want to be a manager in quality assurance, floor operations, maintenance, food service, eCommerce, and service shop, to name a few. Each position has different requirements, and not all require a Bachelor's Degree.
Maintenance Technician—this position requires repairing and maintaining equipment, plumbing, maintenance of facilities, and operating moving machinery. You deal with customers, associates, and suppliers and complete assignments as necessary while complying with company standards and procedures. The requirements are 2 years of experience in industrial maintenance work in areas of electronics, electrical, and mechanical equipment. You will be servicing the building and automated equipment, and working on conveyors and forklifts.
What Are the Walmart Hours of Operation?
In the stores, you will sometimes find a Walmart open 24 hours. The normal operating hours are 6:00 a.m. to 12:00 a.m.
If you're looking for a job in your area and you want to improve your chances of getting hired quickly, you might want to consider working the night shift because not many people can, due to family responsibilities.
These night shifts are typically best for people who are single and unattached, or for someone who simply likes the freedom of working without having to deal with many people.
Is There a Walmart PDF Application Available?
No, there is no printable job application. Walmart has moved far beyond this but that doesn't mean you can't go to a store and apply.
You need to go to apply either at the store's kiosk or online. The advantage of going to the store of your choice is huge; you may be able to meet one of the supervisors and let them know you're interested in applying.
Networking like this can go a long way. Think about it this way; imagine how many people apply every day and how advantageous it would be for you to visit the store in person and make a great first impression.
What Is the Minimum Age to Work at Walmart?
You have to be at least 16 years old to submit a Walmart jobs application and at least 18 to work in its related store, Sam's Club. At 16 to 17 years of age, if you are attending school, don't expect to work full-time. Even though you can work 40 hours a week, it would interfere with your schoolwork.
Check with your state's laws to figure out what your limitations on working hours would be. There are plenty of young workers who attend college part-time while working full-time after the age of 18.
Many go on to bigger and better things and a Walmart job helps keep their cash flowing while they eventually finish college.
How Many Employees Does Walmart Have?
An interesting question people ask is in reference to the number of people employed at Walmart. The answer is currently over 2.2 million and growing.
With over 5 billion dollars in revenue in 2019, this retail giant is listed at the very top when it comes to revenue generated. As far as privately-owned companies are concerned, it employs more people than any other.
This is the biggest reason there are so many job opportunities in just about every retail department you can think of.
Walmart Job Application Process
Applying for a job at Walmart can be an exciting and rewarding experience. Whether you're a student looking for part-time work, a professional looking for a career change, or fresh out of college, Walmart can be an ideal place to start or continue your career.
But, how do you actually go about applying for a job at Walmart?
How to Apply at Walmart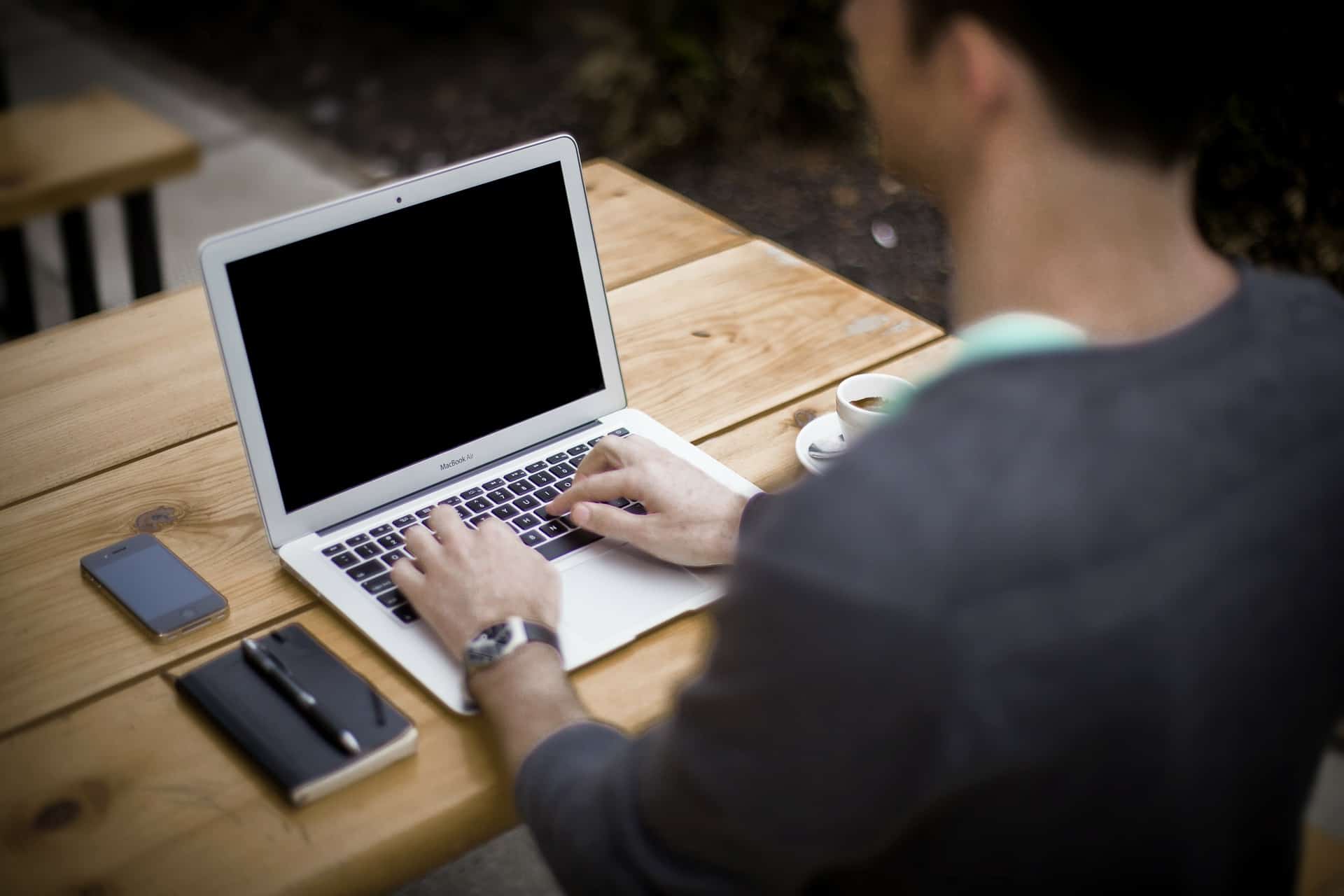 Something interesting about applying at Walmart is that you can apply in English or Spanish.
All you have to do is visit the store of your choice and begin to submit a Walmart job application online at the store's kiosk.
You're going to have to register for an account to begin your application. In the beginning, the system is going to tell you that you will be subjected to a background check and a drug screening.
You are going to have to agree to both.
Don't worry too much about the drug screening. Based on many reviews from past applicants, Walmart usually only drug tests you if you are applying for a high liability position such as a driver.
Additionally, they have placed that in there because they want to reserve the right to be able to drug test you should something unusual happen in the future such as acting erratically and not performing your job to expectations.
While you're completing your Walmart job application, the system will ask you where it is that you would consider working. The choices will be at a store, distribution center, or a Sam's Club.
It will also ask you for all of your personal information, including your email address.
When you are asked about your availability to work, make sure you are not picky and that you are willing to work any hours possible, including the night shift.
This will give you a distinct advantage over other applicants who are usually limited by their family obligations.
Remember, even if you are chosen to work the night shift, you should see it as temporary if that's not what you want. Just continue working hard and eventually put in for the day shift.
The Walmart assessment test is next. It contains 65 questions that are fairly easy and have everything to do with common sense.
You can log back into your account later on and check your progress as far as what you've applied for. If you are not selected for your initial job application, you can also apply for different jobs continually if you are not selected for a previous one because you are already registered. Your application stays active for 60 days.
How to Get a Job at Walmart Fast
If you would like to know how to get hired fast at Walmart, here is what I recommend:
1 –  Visit the store of your choice and try your best to make contact with somebody who is a supervisor.
2 – Introduce yourself and try to be as personable as possible. Remember, you are doing your best to make the very best first impression.
3 – Ask the supervisor for the best method of applying for a job. The supervisor might tell you to go to the store's kiosk and begin the process. However, the supervisor may also point you in a different direction, such as leaving your name and contact information, while telling you to go home and apply online.
4 – The whole idea is to get your application to the top of the pack. You can do this by first making contact. It is called basic networking and it simply works! Give the supervisor your contact information including your name, phone number, and email.
5 – Thank the supervisor for his or her time and say you will follow up in the next couple of weeks. Then, if they haven't called you back within those next two weeks, make good on your promise and visit them in person to check on the status of your application. Notice I did not say to "call them." This rarely, if ever works. You need to make personal contact at the store.
6 – Just so you know, if you approach every job application at a retail store in this manner, you will have a huge advantage over every other applicant.
See the top 10 FAQs on how to get hired at Walmart >>
Walmart Interview Process
You may be interviewed on your very first day if you visit the store and fill out the Walmart jobs application on the kiosk. The first interview will usually only last 5 to 10 minutes.
The interviewer will ask you common questions and open-ended statements such as
Tell me about yourself
Why do you want to work at Walmart?
Where do you see yourself with this company in 5 years?
What kind of work experience do you have?
Have you ever been fired from another job, and if so, what were the circumstances?
These are just a few examples.
If Walmart is interested, you will probably get a call back within 2 to 4 weeks for either a second interview or to be informed that you are hired for the job.
They will have already completed a background check on you and they will schedule you for orientation.
Does Walmart Drug Test On the First Interview?
Most job applicants talk about how Walmart does not do any drug testing during the initial interview and beyond. The only exception is when you are applying for a high-liability job.
As I said before, if you do something to raise your supervisory staff's eyebrows as far as not acting normally and looking like you're under the influence of drugs, they reserve the right to have you drug-tested immediately.
So, you generally shouldn't have to worry about drug testing unless you call undue attention to yourself.
Walmart Job Benefits
Walmart offers a comprehensive list of benefits to its employees.
Here are some of them:
Excellent health insurance plan that includes vision and dental coverage
A 401(k) that matches up to 6% of your contributions
A pretty solid paid leave policy
Discounts on Walmart merchandise for all employees
10 weeks of paid maternity leave as well as six weeks of paternal leave
A life insurance policy paid by Walmart up to $50,000 for full-time and salaried employees
A $20,000 maximum adoption assistance program
All in all, I would say working at Walmart gives you a great opportunity to establish yourself in the workforce while enjoying great benefits. Whether you are a student attending college, a retired senior citizen, a homemaker, or anybody else looking for a great ground floor opportunity, this is a solid company to work for and grow with.
Featured image courtesy of User:Sven via Wikimedia Commons.