If you want an advantage over other applicants on how to get hired at Walmart, the following frequently asked questions and "how-to" entries will be able to help you:
1 – Is there a Walmart Paper Application?
If you don't have access to a computer, you may be wondering if you can fill out some type of paper application. Walmart currently does not accept applications on paper anymore for hourly positions. It says so right there on their careers website!
If you don't have access to a home computer, perhaps you can access your local library or definitely visit your local Walmart store and use their kiosk.
If I apply for Walmart near me that's hiring, can I just speak with the store manager?
It actually works in your favor if you can somehow meet someone in your local store's management staff before you apply. This is networking at its basic level. I'm sure you've heard the old saying that "it's who you know" and this is very true.
Imagine if you were the store manager and you needed to fill two cashier positions quickly. Wouldn't you welcome a person looking for a store position and talk to them for a few moments?
It's simply human nature for a person to hire someone they have already met in person over someone who simply filled out an application online. By seeing a manager in person, you create a connection and that will give you an advantage. So, for a Walmart career, apply online but try your best to meet someone in management in person.
Related Posts

2 – Do I Need a Resume/CV to Apply to All jobs at Walmart?
You don't need a CV in order to apply for an hourly position. However, it's important to share the highlights of your career work history. It would be wise to upload a resume as well as your CV while you are applying.
If you are applying for a salaried position, you'll be at a huge disadvantage without a resume and a CV.
So, it's an obvious advantage if you submit a resume and CV because, in many instances, Walmart will place far more importance on your application than the next person.
How do I fill out the application?
It takes about 45 to 60 minutes on average to be able to complete your Walmart application if you're doing it for the first time. Thereafter, it will probably take you a lot less time because the system has your information in it already.
Also, keep in mind that some positions will ask you to fill out and complete different assessments to be able to be considered for that specific job.
Where do I complete the application?
The easiest way is to visit the Walmart store of your choice and use the kiosk located in customer service. Once there, follow the instructions and you can easily start your application.
Whether you are doing it at home online or at the store's kiosk, you can register for free on the Walmart careers website and begin completing your form online. The registration is fairly easy.
All you have to do is create a username, password, and you're set. Additionally, if you're looking to apply for positions within the Vision Center or Corporate Division, you can apply through the same system.
How long will the application for Walmart take?
As stated before, the Walmart job application takes about 45 to 60 minutes to complete. Once you apply online, the system will save your application for up to 60 days. If you have to complete your application a little at a time because you're so busy, then you can do that, too.
You can use the Walmart careers login page and pick up where you left off. This is very convenient if you're a busy person. Be aware that you must first agree to the disclaimer on that page before being redirected to be able to log in.
Is there help for disabled people applying?
This company helps and welcomes people with disabilities when they apply. Aside from that, they even offer assistance in filling out and submitting information during the application process.
3 – Will Walmart Hire You If You Have a Felony?
This one is difficult to answer because each store has its own management team, and they all have different opinions on who to hire. To get hired at Walmart with a felony past all depends on the type of felony, how many convictions, and how much time has elapsed since a person was last convicted.
It's important to consider that you may want to fully disclose any and all information regarding a criminal past. The worst thing that can happen is your disqualification over something that could have been avoided by being honest.
4 – Does Walmart Drug Test During the Interview Process?
In most instances, you will be required to submit a drug test using a urine sample. This will usually happen during the background check for the hiring process.
Walmart is going to do its best to try to get as much information as they can on your background, and they will do this by checking with your educational institutions, whether you have a criminal history and your personal references.
5 – Does Walmart Do Credit Checks for Employment?
Sometimes, hiring personnel will run a credit check towards the end of the process before actually hiring you, especially for salaried positions. Oftentimes, if you're applying for an hourly job, you will not be subjected to a credit check.
An hourly worker is generally not expected to have stellar credit due to the amount of money they are expected to earn. If Walmart ran a credit check on all hourly workers they hire, they would have a serious shortage of personnel!
What information do I need to fill out the application and get hired at Walmart?
While we have already mentioned that it's probably wise to submit a resume as well as a CV during your online application, you should have a few other things handy, such as:
Your social security number
The name, positions, start date and end date of your former employers over the last 10 years
Contact information of your personal references
Any certificates and licenses you possess
By the way, a Walmart careers application is provided either in English or Spanish. If you speak a different primary language, please contact your local store and ask for assistance in filling out your application.
Can I choose different jobs and several areas of my preference?
While you are applying, you can either apply to Walmart or Sam's Club. You can also apply to Walmart Logistics Facilities. The application system allows you to choose different positions and enter your ZIP code to search for the store of choice in your area. You can actually search for different stores based on their location within a 100-mile radius.
See the many available jobs at Walmart.
6 – How to Pass Walmart Pre-employment Assessment Test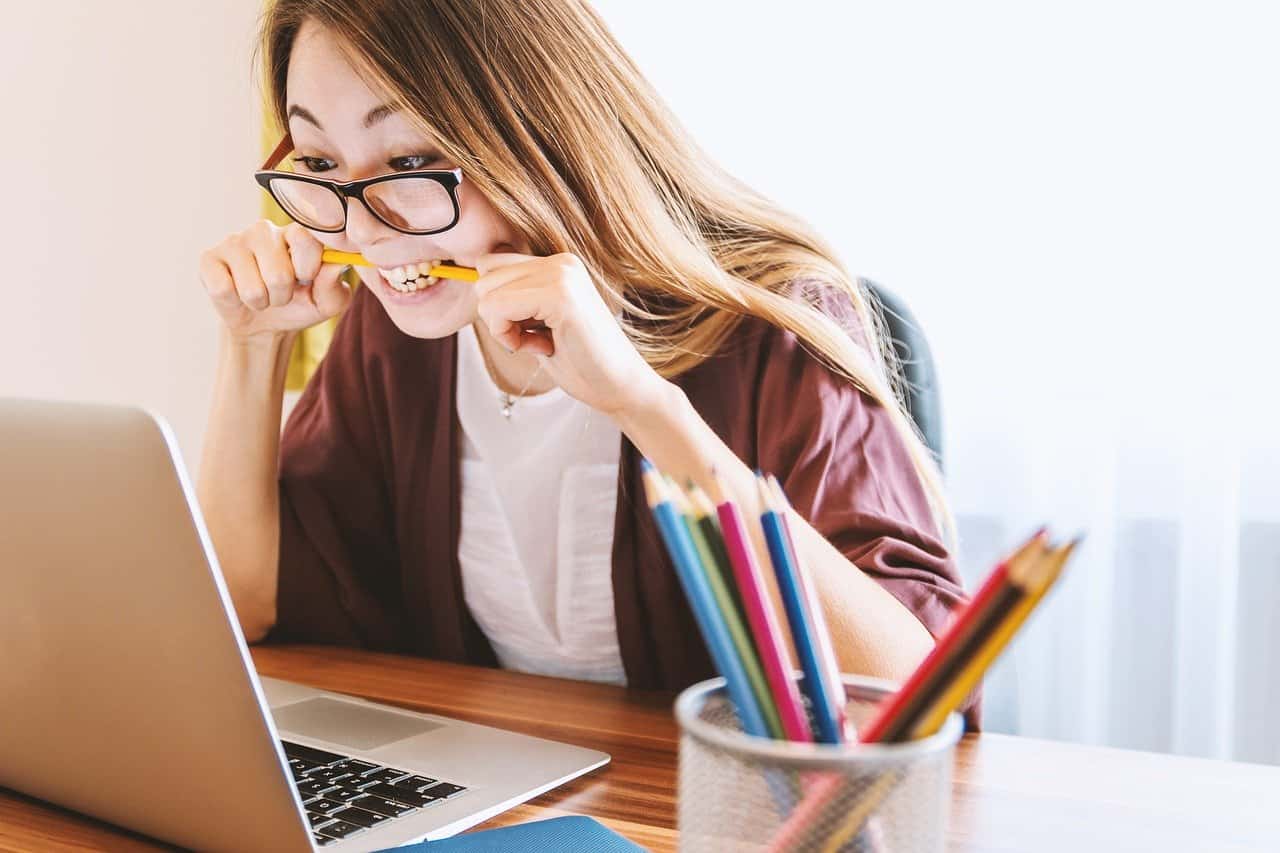 During the application process, you will be asked to take a questionnaire consisting of 65 questions. There are two different types of questionnaires. One is provided for hourly jobs and the other for salaried positions. The test is in place to gauge your ability to handle yourself and deal with customer service as well as getting along with your co-workers positively.
The best way to prepare for this test is to study the importance of having great customer service skills and place yourself in different mock scenarios where you have to resolve an issue and keep a customer satisfied. Also, start thinking in terms of how important it is to get along with your team of co-workers.
7 – After Applying to Walmart, What Happens If You Fail the Assessment Test?
At the end of your application, after you have completed your assessment, you will be asked to provide your electronic signature online. You will also be informed of whether or not you passed or failed your assessment test.
If you didn't do well, don't worry. You're able to take the test again after 60 days. Try to remember the types of questions you were asked and focus on providing great customer service as well as getting along well with your peers while at work. This should help you be more prepared when you take your next assessment test.
Can I stop the application process and come back to finish it later?
While you're filling out the Walmart application online, you are able to save your work and come back later. This helps if you're called away while you're submitting your application.
It's also helpful if you have a very busy schedule. When you come back and log in, you're going to access your job application under "saved drafts."
Can I change my application after submitting it?
Unfortunately, you can't change what you submitted in your application once you press the send button. With that said, make sure that you have double-checked everything you are submitting. Even better, try to take your time and answer every question accurately as you go.
Do I receive confirmation that my Walmart application was received successfully?
Once you have completed your application online, including the assessment test, a screen will pop up telling you that you have completed everything and it was received.
8 – When will I hear back from Walmart after I apply?
It all depends on positions that are open for the stores that you have chosen. Therefore, the answer to this varies greatly from store to store.
Without a doubt, you're going to have to try to be patient enough in order to avoid irritating someone in charge of making a decision to hire you or not. However, you can do something to speed up the process by following up on your application, so please continue reading below.
9 – Should I Call Walmart About My Application?
It's probably not a good idea to call Walmart about your application because there's no telling who you are going to be speaking with on the other side of the line. It makes far more sense to visit the store of your choice in person to inquire.
Furthermore, it's never a good idea to contact someone on the phone when you're following up with any company because getting hired requires your potential employer to put a name to a face.
Let me explain; imagine you are competing for a job with another person. You are both entry-level workers with no experience.
That other person comes to visit the store two times to inquire about the application submitted online while you try to reach them twice, once by email, and on another occasion, via a telephone call.
The store manager has seen the other person twice while he or she has yet to see you in person. Who do you think has the advantage of getting hired?
10 – How to Follow Up on a Job Application at Walmart
It's important to network as much as possible and to be as persistent as you can if you want to learn how to get hired at Walmart. There's much more to getting hired than just filling out an application at a kiosk or on your desktop computer.
Once you have submitted your application, it's of great importance that you visit the store to speak with someone either in customer service or an actual manager on duty. A great tip is to make contact with the worker at the store and try to see if you can quickly touch base with one of the managers on duty.
Don't forget to look as business-like and as professional as possible. Don't show up in raggedy jeans with a torn shirt. Wear casual but neatly pressed clothing and look like someone who wants to take their job seriously. First impressions are so incredibly important.
Once you meet someone in the management team or another worker who may be able to help you, find out what the status is of your application. Express to them how important it is for you to land this job.
Then, finally, thank them for their time and give them your business card with all your contact information on it. You'd be surprised at how well this works and what a great impression you can make!
Will I be informed if I am not selected for an interview?
If you are selected to be interviewed, you will be contacted as soon as possible. Even if you are not selected, you will receive information that you weren't picked this time around to be interviewed.
If everything fails, remember you can reapply after 60 days.
How Long Does it Take to Get Hired at Walmart?
On average, from the moment you complete the online application, the timetable for getting hired at walmart is 2 to 4 weeks. However, don't be surprised if some people are hired before or after that timeframe.
It all depends on the necessity of the store to hire personnel for particular jobs as well as how efficient a store operates while hiring new employees.